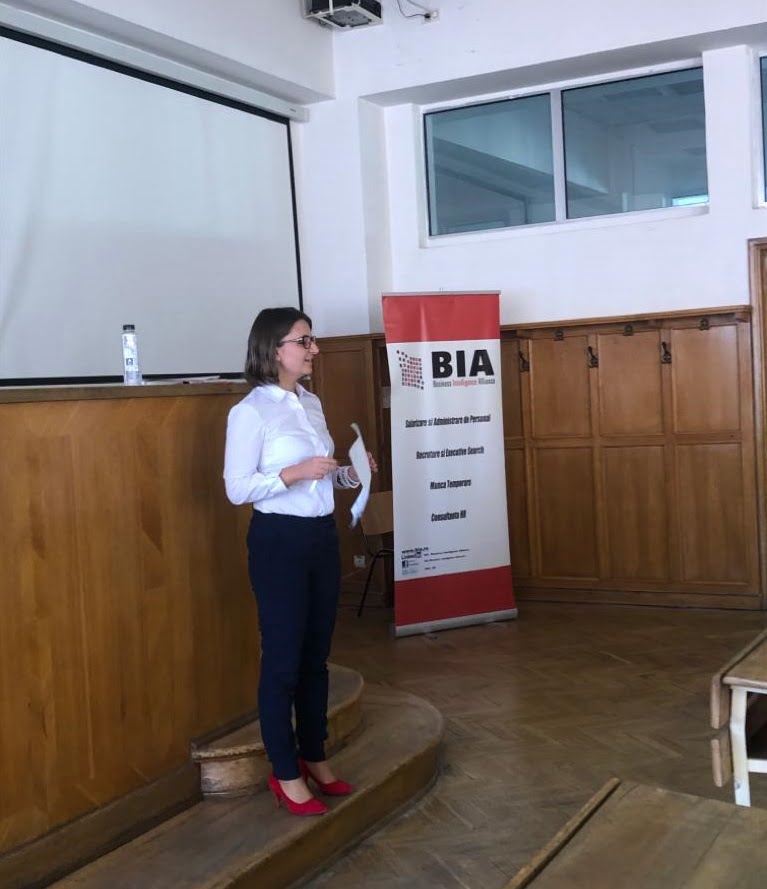 The professional path of each young person often starts from the faculty, when the option of the first job appears. To welcome students at the beginning of their career, BIA HR had the pleasure and honor of organizing the "First Steps to Employment" workshop on Wednesday, October 23, at the Faculty of Business and Administration, University of Bucharest.
Our colleague Cristina Scarlatescu, Recruitment Manager BIA HR, shared some of the secrets of a successful recruitment process, but also what are the actions needed to become a competitive candidate in the labor market.
Today's students, tomorrow's professionals
During the workshop the following topics were addressed, of interest to students and future graduates who wish to give a practical note of the theory accumulated in the faculty by accessing the first job:
The right way to write a resume;
The importance of having a LinkedIn profile;
The using of the recruitment channels;
Preparation for the job interview;
Tips&tricks for a succesful job interview.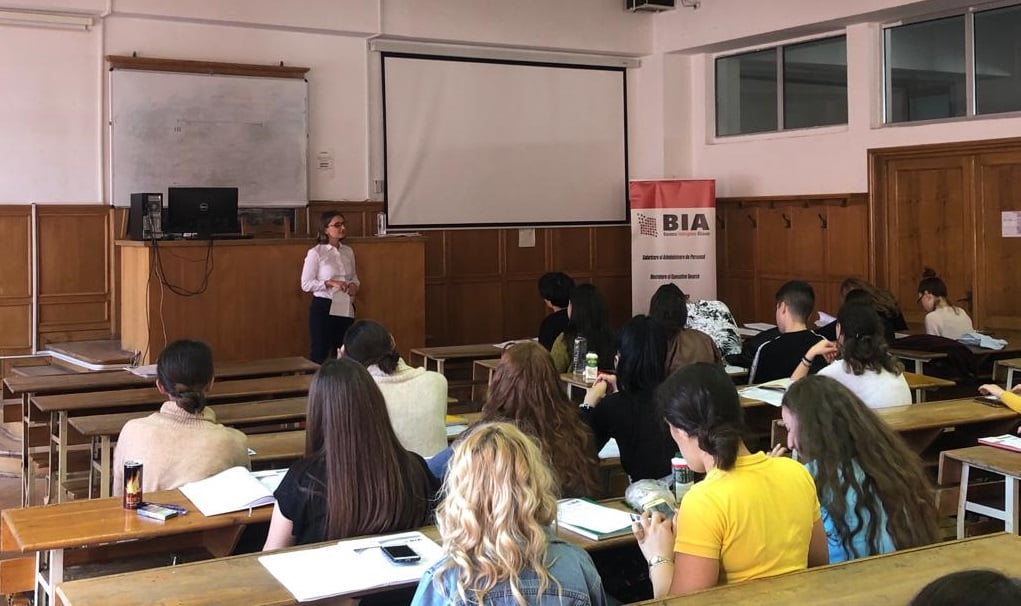 The students expressed their interest through punctual questions and relevant comments and appreciated the advice and suggestions of our colleague and the transfer of know-how. The workshop "The first steps to employment" is part of the broader strategy of social responsibility (CSR) of BIA HR, materialized by social involvement and career counseling.
You could also be interested in:
Honesty Hour: Employee versus Employer / Candidate versus Recruiter
Backstage: The Life of a Payroll Consultant