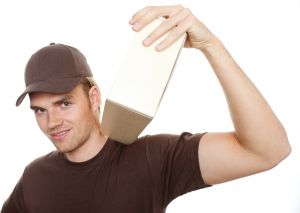 Personnel leasing, defined in the specialized legislation as a temporary employment agent, involves hiring somebody through another company accredited as a temporary work agent. This is a solution that addresses organizations that are searching for a cost-effective, yet affordable and risk-free option.
The temporary work service, provided by BIA, is a profitable solution for companies in one of the following situations:
They are running a project in the country and need employees for a definite period;
They are enabled in areas with high seasonality and need more personnel at certain times of the year;
They are just starting out or have just started a new project and can't estimate the profits, so they can't hire for an indefinite period of time.

BIA Human Capital Solutions – the personnel leasing company
We provide our clients with the temporary employment solution through BIA Lease – an authorized agent for temporary work – through which we provide personnel for various fields, for a pre-established period.
Our specialists recruit or take over temporary employees, provide services like payroll and personnel administration, establish aspects of health and safety at work, with our business partners and implement the required standards of the benefits packages offered.
Within the services offered for the payroll and personnel administration for temporary employees, BIA Lease consultants carry out the following:
Set up meetings with temporary employees to inform about the documents required for employment, job conditions and job description;
Prepare and sign the documents required for employment, such as the individual labor contract, the internal regulations or statements on the additional incomes, the dependents or the health care unit to which the employee is assigned;
Prepare the labor contracts, the addendum and the decisions necessary to register them for their registration in the electronic register of employees;
Elaborate the time-sheet model, in accordance with the partner's requests;
Calculate salaries, process primary documents related to the presence of additional salary items;
Prepare bank files and the 112 statement;
Ensure the management of meal vouchers.