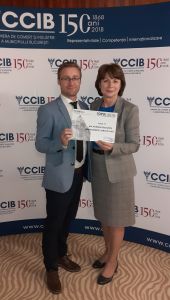 BIA HR has been recognized and certified in business performance this year also by the Chamber of Commerce and Industry of Bucharest, in the XXVI edition of the Top Companies of Bucharest. Our company is included in the Top 2019 in the services section, occupying the 9th place among the best-performing companies.
The awards ceremony took place on Wednesday, October 30, starting at 6.30 pm, in the Round Room of the Intercontinental Hotel. Leading personalities from economic, academic and diplomatic space in Romania, along with the managers of the best-performing companies in Bucharest and representatives of the media attended the awards ceremony, followed by a gala dinner.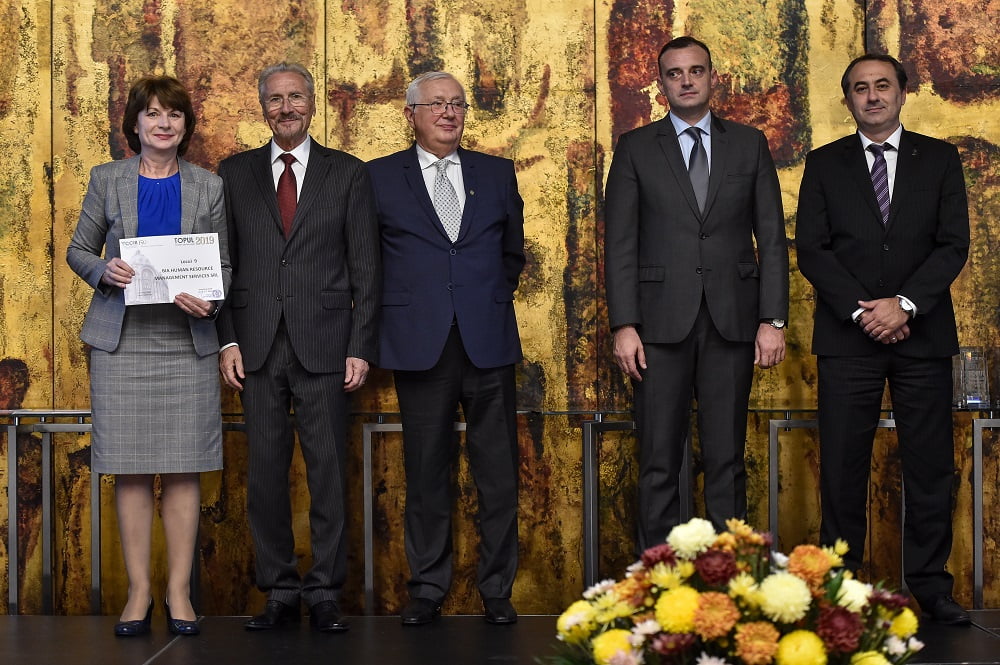 "The Top Companies in Bucharest – the 2019 edition awards the companies ranked on the first 10 places, respectively 7,134 companies from different sectors of activity: 1,457 from industry, 2,472 from services, 1,992 from commerce, 241 from tourism, 404 from research-development and high-tech, 141 from agriculture, forestry and fishing and 427 from construction. According to the top methodology, of the 131,412 companies with registered office in the Capital, which submitted the balance sheet for the year 2018, they fulfilled the eligibility criteria 49,433 companies", is shown in the press release published by the Chamber of Commerce and Industry of Bucharest.
In order to establish the final ranking, indicators such as net turnover, operating profit, operating profit rate, the efficiency of human resources use and efficiency of employed capital were taken into account.
You could also be interested in:
BIA HR Special Round-table: Nutrition Seminar
Practical HR: Cases Exposed at a New Power Breakfast