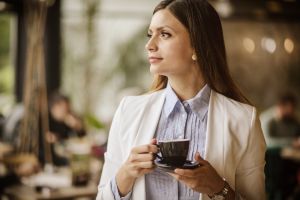 BIA has achieved remarkable results in over 25 years of activity, and this helped us to become trusted partners in
HR consulting projects
. The strategies developed and implemented for our partners include, among others, activities such as:
Preparing Internal Regulations for organizations in various fields, in line with the needs of our partners and legal provisions;
Support in drafting individual labor contracts or specific clauses;
Providing assistance in terms of disciplinary investigations;
Providing support for negotiating with employee representatives;
Support the preparation of the organizational chart;
Analyzing positions within the organization and drafting job descriptions;
Providing support to partners for the punctual interpretation of some normative acts or their implementation;
Drafting and sharing legal information to subscribers.
Our team of consultants offers advantageous solutions for getting the A1 form required for seconded employees
If you want your employees to perform activities outside Romania (in the EU space) as secondees or if you have business partners with whom you collaborate on the basis of service contracts, BIA HCS consultants offer you the necessary support in in order to get the A1 form.
We specify that the A1 form is a document that can be used in the member states of the European Union/EEA/Switzerland and certifies that social contributions are paid in the state where the individual employment contract is concluded (Romania). Thus, by getting an A1 form, the employing company has the possibility to pay social contributions in Romania for all its employees who carry out activities in another EU member country, avoiding the obligation to register in that EU state for the payment of social contributions.

The strategy for HR consulting projects: dedicated team and confidentiality
BIA consultants manage each new project through an action plan agreed with the client when signing the contract. The plan contains the working procedures, deadlines, and responsibilities of each party.
Our specialists have abilities in various areas of activity, so we provide our clients with the services of a legal advisor on labor relations issues, recruitment and organizational development specialist and / or a payroll and personnel administration specialist.
We value privacy and we believe that partnerships involve exchanges of information that should not be made public. That is why we care very much that the information we share will remain confidential and will be limited to the parties directly involved in the contract.