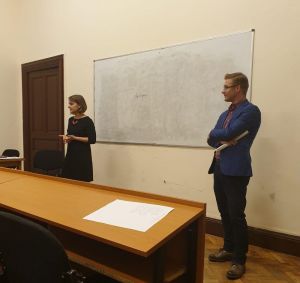 BIA HR continues the series of workshops dedicated to career, this time addressing the students enrolled in the master's program Human Resources Administration and Development within the Faculty of Business and Administration, University of Bucharest.
Our colleagues, Cristina Scarlatescu, Recruitment Manager and George Georgescu, Senior HR Business Developer, provided relevant information and shared from their experience in the workshop "Your career in human resources" that took place on Monday, November 25th. The event focused on two main themes:
How to prepare for a successful recruitment process:
Writing a resume correctly;
The importance of creating a LinkedIn profile;
Use of recruitment channels;
Preparing for the job interview;
Tips & Tricks for a successful job interview.
What does a career mean in the human resources field:
HR now and then;
Real HR versus HR from books;
Internal HR versus HR provided by a human resources agency;
Internship – an excellent way to start a career in human resources;
Job opportunities in the field of human resources.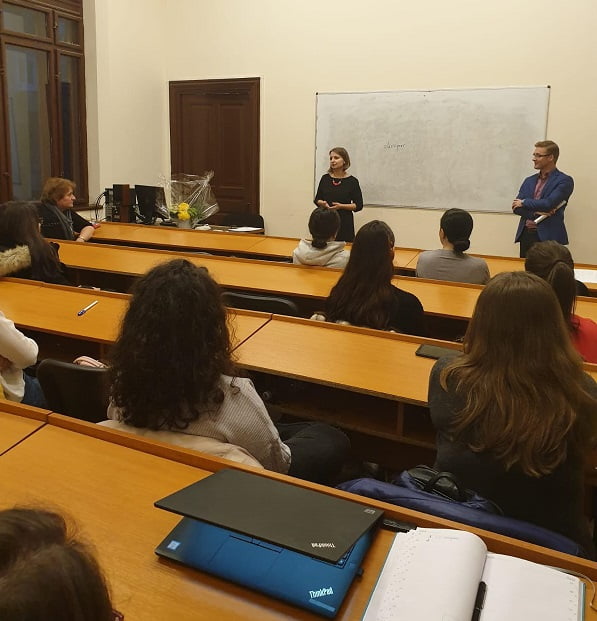 Besides sharing relevant information, the workshop was an interactive one. Students, between the ages of 22 and 40+, asked questions such as:
What is the role of the question: Where do you see yourself in 5 years?
How can we improve our skills?
What are the chances of employing people over the age of 40?
What skills must a person have who chooses a career in the field of human resources?
The purpose of the event was to meet those who are at the beginning of the road in the field of human resources and to continue the involvement of BIA HR in society (CSR) through concrete actions of career counseling.
You may also be interested in:
Workshop "First Steps to Employment"