Or How Connecting is the Base of Any Sale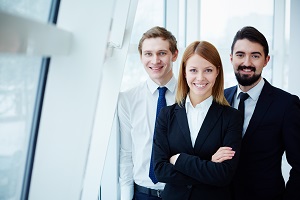 It is said that employees do not leave a job, but their managers with which they have lost the compatibility. In the same way, any business transaction involves connection, humanization, and matching. How do you achieve your business and sales goals, but also build solid relationships to help your client stay close?
Our client, our partner
The concentration of services or products around the human aspect has tangible benefits in the context of customers / people seeking validation through others before acting. Such an approach creates an opportunity of great social and economic value.
That's why when you want to sell something, for a higher success rate, you should try a different approach – to put this sale in comfortable clothes for both parties involved. Regardless of the subject of the business, you will not sell a service, but a breakthrough, a transformation.
For example, outsourcing payroll does not mean that the company-client / the HR team opts for a fixed package of "n" optimization, but choose a change with beneficial consequences in the core business itself.
It's always about them, not about you
Choose this pair of handmade shoes from the softest natural skin versus Try this pair of shoes, relax your tired legs and turn yourself into that confident person who leads to everything he/she wants!
Whatever you sell, at the end of the day the customer should have remembered how your service / product is affecting, transforming and helping. How he will not be able to advance without it, how he will join an elite, a select club that already uses this service.
Active listening above all
Connecting with a future client / partner means, first of all, to know how to listen to. The simple fact that you get this meeting "in order to sell" means there is a problem you have the opportunity to solve. Often, however, this issue that needs to be filled is revealed only after a real discussion with certain questions of you and a lot of openness to really hear what the client has to say.
This remains perfectly valid after (or especially after) signing a contract. The most successful companies have proven to be the ones that put the customer and his needs first after they have reached their goal of sale.
Ask, define, suggest
A direct consequence of active listening is the science of putting essential questions at the right time. In this way you can find the real needs, define the situations that need adjusting and go to the essential step – proposing practical solutions with potential. The progress that every buyer is looking for.
Life after sale
Any business partner means people who need to know the team that offers them the essential services in their work, the people behind the services. And vice versa. When such a connection occurred, the abandonment rate drops considerably.
Smart organizations, rather than continuing to automate services at all costs, understand that human presence creates value in the minds of customers. Moreover, human touch adds significance to experiences and products. Of course, all of these things are valid and work if the services you sell / offer represent the real response to the needs of your customers.
What can be more motivating for your business than the partners who confess the affection for the service-based team?
"We feel that any of our problems becomes a priority for the entire BIA team"
"Involved and dedicated consultants"
"The services offered by BIA are exactly what we need. The warm relationship and professionalism, proven every day"