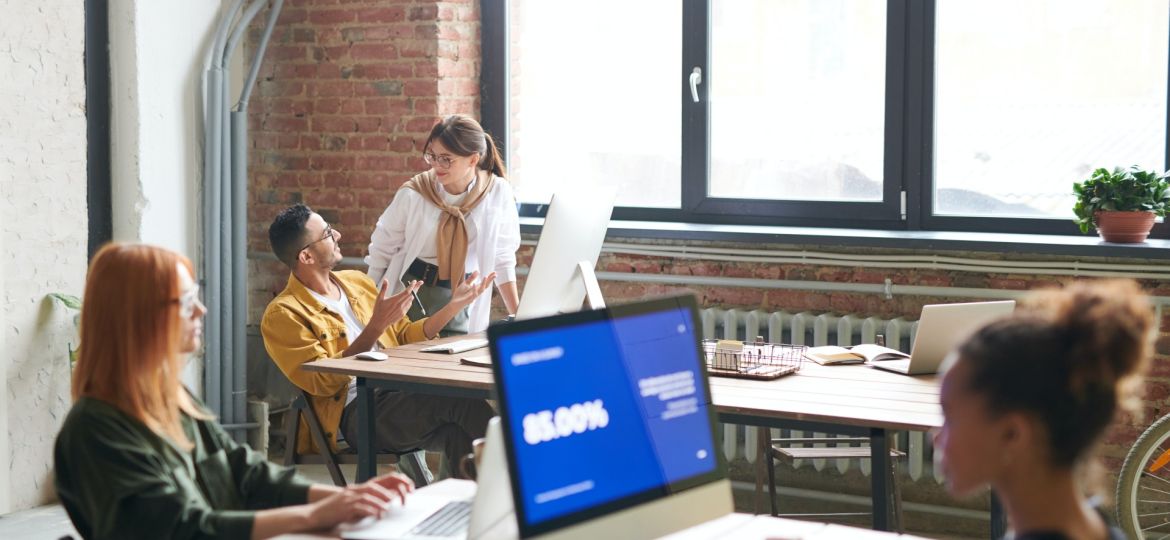 After two years in which many candidates were perhaps more concerned with professional and financial stability, in the summer of 2022 they became more relaxed. Although the situation on the labor market is favorable for candidates, with the number of available jobs increasing compared to 2020 and 2021, their interest in a career change at this time is not proportional.
If we look at the economic level, we see that inflation is around 15%, while in the eurozone inflation was 8.6% in June. ROBOR at 3 months in Romania (the rate at which local banks borrow on the interbank market), reached 7.21% on July 21, after last year in July it was 1.5%. All these increases in the financial market are already felt in the budget of each of us. Rising inflation is already causing net wages to fall, and financial analysts say the effects will be even more evident from the fall. That's why it's important that whatever position you're in, whether as a candidate or as a recruiter, you stay active during this time, evaluate salaries and see what decisions you can make to keep up with these changes.
The role of the HR specialist is to observe what is happening in the recruitment processes and to point out certain trends in the behavior, the expectations of candidates, employers but also in the labor market. These trends are important for guiding both candidates and HR professionals, who can make better decisions for their teams and for the business. Cristina Scărlătescu, Recruitment Manager BIA HR offers you a current "x-ray" of the labor market, which is worth taking into account when recruiting and negotiating employment offers.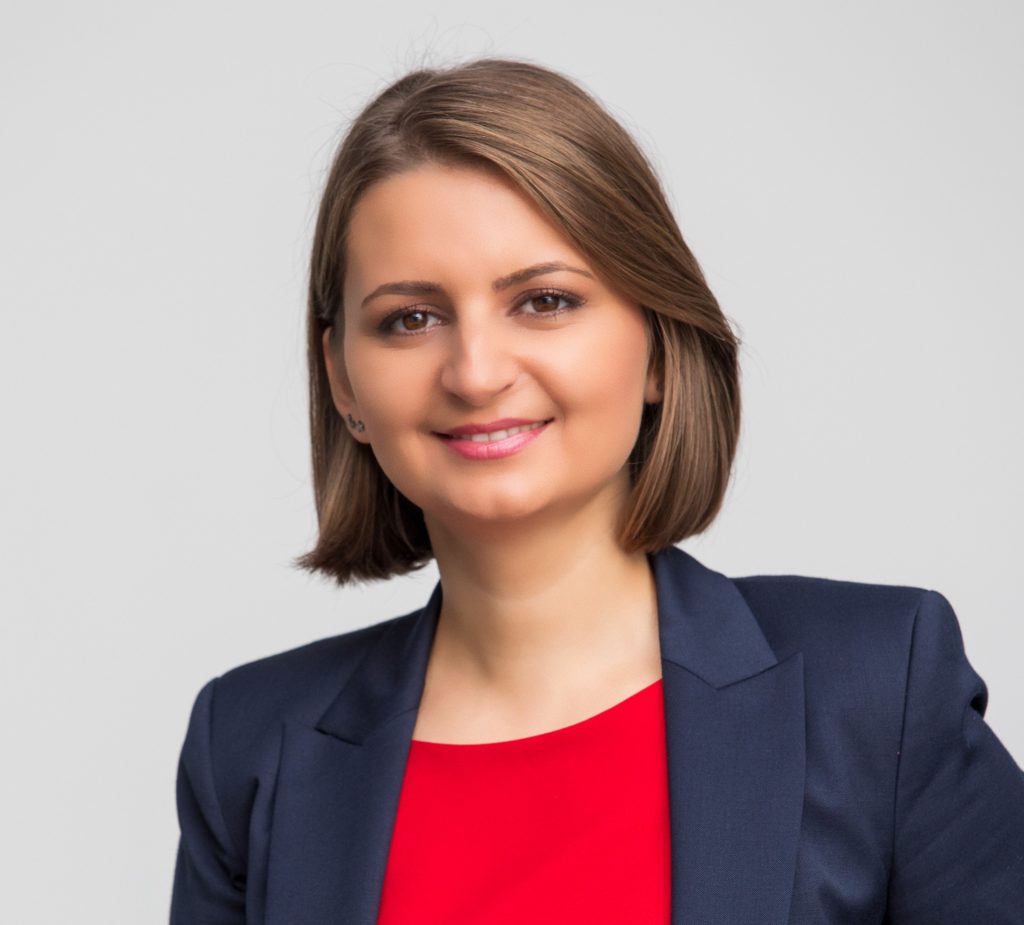 In a context where the labor market is favorable to them, what preferences do the candidates have now?
The last two months have felt like being dedicated to vacations and less to the desire to make professional changes. This relaxation was seen in the lower number of applicants to our recruitment announcements, but also in the discussions, we had with some candidates, who informed us that they are going to have a period of leave and cannot participate in the recruitment process.
Those who are interested in making professional changes tend to apply for positions much higher than the ones they occupy at the moment. There has always been this trend, now it may also be due to the desire for greater financial gain.
What is the offer from companies now?
Unlike other years, we felt that the companies we collaborate with are very active. Their desire was to have new colleagues in certain departments from autumn, and thus, they requested the search to start early, taking into account the small number of candidates open to new opportunities. The requests from the companies were either to replace some colleagues who left or are about to leave, or to increase the structure of departments, even by creating new roles.
What jobs (that offer professional development and financial satisfaction) do you recommend to candidates?
I strongly believe that the most opportunities for development are found within large companies. They offer chances for promotion within the same department, migration to new departments, or access to opportunities in the business group.
On the other hand, I believe that an employee, if he wishes, can also develop himself within a small company, proposing certain actions to the company's management that can bring a benefit to the business (eg, better visibility).
How do candidates behave during interviews?
In recent years, I have rarely met candidates prepared for the interview. Many times, the approach is "I will attend the job interview to see what it's about", "what salary package, respectively benefits are offered", etc.
Since we started using online platforms for conducting interviews, candidates have relaxed a lot. Unfortunately, there are no longer those concerns that they had during the time when they were physically going to an interview.
The professional outfit, previously consisting of a shirt, jacket, or office dress, was replaced by a too casual outfit, based on a t-shirt or hoodie.
Preparing a suitable environment for holding the interview is no longer a priority. We often notice the presence of other family members or pets during interviews.
Preparing the necessary logistics for the interview is also no longer a priority. There are also candidates who don't turn on their video cameras because they have problems with their laptops.
I noticed that many candidates are too relaxed, perhaps also because the online version of interviews is similar to the one used for friendly discussions with colleagues.
What do you recommend for them to qualify for the jobs they are applying for?
Candidates can be closer to a job matching if they take the time to carefully read the recruitment ad and apply for the right jobs. It's also important to have a carefully written CV/cover letter/account on the job platforms or LinkedIn account.
More than a third of job seekers (35%) say their primary goal is a salary increase, while 25% say they want career advancement, E&Y's Return to Work. The new conditions study shows.
Considering the economic context (rising inflation and interest rates), are candidates asking for higher salaries? Have their salary and benefits expectations changed recently?
The tendency to demand higher wages from the next employer has always existed. This year we have noticed a very large increase in salary expectations among early career candidates. For example, in the field of accounting or human resources, candidates with specialized higher education, without experience or with experience between 3 months and 1 year, have salary expectations between 3,000 and 4,000 lei net.
Among experienced candidates, there is also a desire for a much higher salary, with most requesting an increase at least equal to the increase in inflation.
What do employers expect from candidates?
The ideal candidate profile desired by the employer must have initiative, involvement, enthusiasm, interest in professional development, very good communication skills, and an understanding of the business. Employers appreciate candidates who propose ideas, and solutions for business growth.
43% of respondents to an EY study say they are willing to leave their current job in the next 12 months, shows the E&Y's Return to Work. The new conditions study. 
Are employers willing to offer more than the set budget for a valuable candidate?
Lately, we've seen employers flexing their salaries, especially when they've identified a valuable candidate. These increases ranged from 10 to 20%.
The E&Y study shows that some employers are reluctant to increase salaries in order to retain employees, being concerned, in turn, about rising inflation/labor costs. Under these conditions, success in the labor market depends on the information and negotiation skills of each of us.
READ ALSO: 
DO YOU CHECK CANDIDATES IN SOCIAL MEDIA? HERE'S WHAT YOU NEED TO KNOW ABOUT THIS SCREENING METHOD