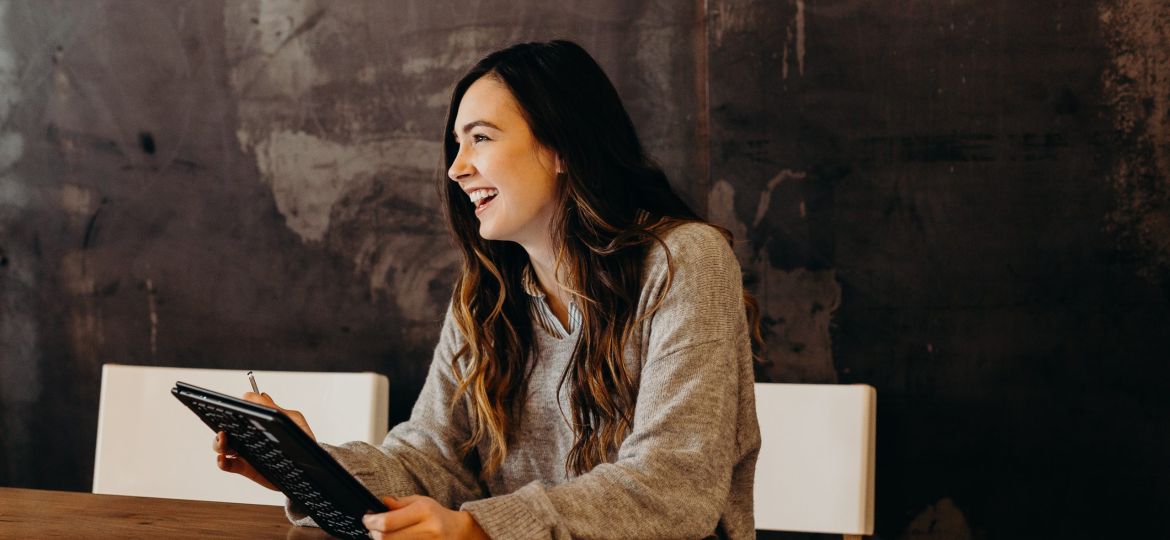 You want to know the candidate as best you can before offering him a job, but the recruitment process doesn't always give you the time to do so. In addition, in the last two years, when we have reduced our physical meetings, many interviews have been conducted online, a method that doesn't always provide a relevant perspective on people. Most of the time, you can use social media to get to know the person on the shortlist better, but making a decision based on personal information and the images he posts on social media can be a form of discrimination. How do you proceed in this situation? We analyze the situation from several points of view, in order to have an objective perspective on the screening of candidates.
HOW DO RECRUITERS PROCEED?
According to a 2018 CareerBuilder survey, 70% of employers check candidates' profiles as part of the screening process and 54% of them have rejected candidates because of what they found on their social media profiles.
We wanted to find out more about checking candidates on social media in Romania and we asked the community of human resources specialists, in a poll on LinkedIn: What is your approach to checking the online presence of candidates? 20% of professionals said they check the online presence of candidates, 40% don't check it and 40% don't consider it relevant. On the other hand, another survey, conducted by BIA HR, on LinkedIn, shows that 63% of recruiters appreciate the sincerity of the candidates and consider it the most important skill they pursue in the interview.
New research, cited by the Harvard Business Review, shows that recruiters should be careful about checking candidates online. Much of the information found cannot be legally taken into account when assessing candidates, being considered discrimination.

VERIFICATION OF CANDIDATES MAY BE SUBJECT TO INDIRECT DISCRIMINATION
Discrimination means any difference, exclusion, restriction, or preference based on the criteria set out in the Romanian legislation, according to the National Council for Combating Discrimination.
Criteria for discrimination are set out in the Labor Code, Article 5, paragraphs 2 and 3: (2) Any direct or indirect discrimination against an employee, discrimination by association, harassment or victimization, based on the criteria of race, nationality, ethnicity color, language, religion, social origin, genetic traits, sex, sexual orientation, age, disability, chronic non-communicable disease, HIV infection, political choice, family situation or responsibility, union membership or activity, membership in a disadvantaged category, is forbidden.
(3) Any act or act of distinction, exclusion, restriction, or preference, based on one or more of the criteria provided in par. (2), which have as purpose or effect the non-granting, restriction, or removal of the recognition, use, or exercise of the rights provided in the labor legislation.
Law no. 151 of July 23, 2020, published in the Official Gazette no. 658 of July 24, 2020, brings additions and amendments to the Labor Code regarding the regime of discrimination in labor relations, being introduced pecuniary sanctions for discrimination and harassment at work.
The normative act also defines the notions of "direct discrimination" and "indirect discrimination". Thus, any act or act of distinction, exclusion, restriction, or preference, based on one or more of the above criteria, which has as its object or effect the non-granting, restriction, or removal of the recognition, use, or exercise of the rights provided by law, constitutes direct discrimination. work.
Indirect discrimination is also any seemingly neutral provision, action, criterion, or practice that has the effect of disadvantaging a person to another person on the basis of one of the stated criteria, unless that provision, action, criterion, or practice is objectively justified, by a legitimate aim, whether the means to that end are proportionate, appropriate and necessary.


WHY SHOULD BE CAREFUL IN SCREENING CANDIDATES IN SOCIAL MEDIA
Social networks provide a free portrait of the candidate and show what he really is like, helping you to shape an image of that person and his or her chances of succeeding in the new role.
However, new research, cited by the Harvard Business Review (HBR), shows that making a hiring decision based on this approach should be cautious. Much of the information found cannot be legally considered (discriminated against) and little of it is predictive of performance.
Researchers examined the Facebook pages of 266 candidates in the United States to see what they revealed. Some of the information posted by jobseekers, such as education, work experience, and extracurricular activities, cover areas that organizations routinely and legitimately assess during the employment process. But the profiles also contained details that companies cannot legally use, such as gender, race and ethnicity, disabilities, pregnancy status, sexual orientation, political opinions, and religious affiliation. Many jobseekers' profiles also included information of potential concern to prospective employers, such as indications of gambling (11%), alcohol consumption (26%), and drug use (7%).
"Recruiters love social media because it allows them to discover the information they aren't allowed to ask about during an interview," said Chad Van Iddekinge, a professor at the University of Iowa and one of the study's researchers. "Legal employment practices should focus on behaviors within the work context. There should be a clear distinction between what people do during work and what they do outside of work. "

In the second study, researchers explored whether such information affects recruiters' assessments. 39 recruiters were tasked with examining the Facebook profiles of 140 candidates and rating each candidate's hireability. The researchers then compared recruiters' assessments with each profile. Although recruiters clearly took into account legitimate criteria such as education, experience, they were also influenced by factors that are supposed to be prohibited, such as marital status, age, religion (candidates who indicated their beliefs received lower grades), alcohol consumption, violence, and other inappropriate behavior have also led to lower grades.

In their final study, researchers investigated the ultimate goal of using social media: hiring professionals. After 12 months of hiring the candidates, they asked the recruiters (divided into two groups, one with no instructions, the other with precise instructions) to assess the presence of their employees on social networks. They were told to focus on work-related information and avoid irrelevant details for the job, use the same criteria to assess all people, take notes on their observations, and be mindful of decision-making errors and biases, such as the tendency to favor candidates whose interests or characteristics have aligned with their own. The assessments of both groups of recruiters did not accurately predict on-the-job performance or job change intentions, indicating that, even with careful training, scanning candidates on social media is not always relevant.
I HAVE THE RESPONSIBILITY TO PROPOSE TO THE COMPANY AN EXPERIENCED CANDIDATE SUITABLE FOR A CERTAIN ROLE. IN THIS CASE, IS IT LEGITIMATE TO CHECK THE CANDIDATE ON SOCIAL MEDIA?

Cristina Scărlătescu, Recruitment Manager at BIA HR, with over 10 years of experience in recruitment talent, tells you how to proceed when she needs more professional information about the candidate.

It is discriminatory to make a decision based on the information you find online about a candidate, but how do you proceed, from the position of recruiter, to get to know him better?
I limit myself to viewing the information that the candidate has chosen to make public, regarding experience, studies, skills, extracurricular activities. The action has an objective purpose, that of recruiting an experienced candidate with a professional attitude. I do not request information from other people without the consent of the candidate.

For which jobs do you scan the profile of candidates on social media?
I scan the profile of candidates on social media for all the jobs we have vacancies for. I use LinkedIn for junior, specialist, middle, and top management positions, Facebook for junior positions.
What situations did you encounter in scanning candidate profiles?
I noticed:
discrepancies between the information presented in the CV /interview and the LinkedIn profile;
spelling and grammar mistakes.
How much does it matter in the final decision to check the candidate online and information you know about him?
I am paying attention to the online profile of candidates to see if there is a match between the information in the CV and that displayed on social networks. If, for example, the job involves social skills or the creation of content and creativity, I also pay attention to these aspects.
Screening candidates on social media matters a lot in the recruitment process and guides me to ask questions in the interview to clarify certain issues.
THE PROS ARGUMENTS FOR Screening CANDIDATE's PROFILE IN SOCIAL MEDIA

There are also certain gray areas on social media, information directly related to the candidate's experience, their professional skills or confidentiality, data that can have an impact on the business.

According to the CareerBuilder survey, some of the most common reasons that discouraged an employer from hiring a potential candidate were:
Posting discriminatory comments related to race, gender, or religion;
Posting negative comments about their previous employer or a colleague;
Posts that show that they lied about their qualifications;
Posts that reveal confidential information about previous employers.
Some of these reasons are not directly related to work – but could also be a problem at work, for example, if discriminatory views become apparent.

Another warning sign is the disclosure of confidential information. A breach of personal data could cost a business both financially and in terms of reputation.
THE CoNs ARGUMENTS FOR Screening CANDIDATE's PROFILE IN SOCIAL MEDIA
Through this practice, you can encourage discrimination against candidates and you can attract sanctions in court. Profiles on social networks often share personal information that employers are prohibited from taking into account during the recruitment process, such as race, nationality, ethnicity, color, language, religion, social background.
Social networks tell only one part of a person's story – taking a tough approach to screening candidates on social media could limit the number of employees. It is possible to lose a candidate with the experience and skills needed for the job, because he had a bad day and complained about a colleague or shared an opinion that you do not agree with.
The screening of candidates on social media should be non-discriminatory and based on professional information such as experience, studies, skills, extracurricular activities, without an assessment based on the recruiter's preferences or criteria such as age, political orientation, religion, etc. 

You can explore alternative ways to use social media in your hiring process. For example, through machine learning, you can find out certain personality traits of candidates based on their social media profiles, information that may be useful in creating a career path for people once they have joined the team.
If you found useful the information in the article about screening candidates, discover other articles of interest:
HOW TO IMPROVE EMPLOYEES' EXPERIENCE IN REMOTE WORK
HOW TO APPROACH THE SUBJECT OF VACCINATION WITH YOUR TEAM, PROVING LEADERSHIP
Sources:
https://hbr.org/2021/09/stop-screening-job-candidates-social-media
https://www.myhrtoolkit.com/blog/social-media-screening
https://www.codulmuncii.ro/titlul_1/capitolul_2/art_5_1.html
https://www.inspectiamuncii.ro/web/itm-salaj/noutati-itm/-/asset_publisher/6RY3p6MRCQCs/content/03-08-2020-discriminarea-si-hartuirea-salariatilor?inheritRedirect=false