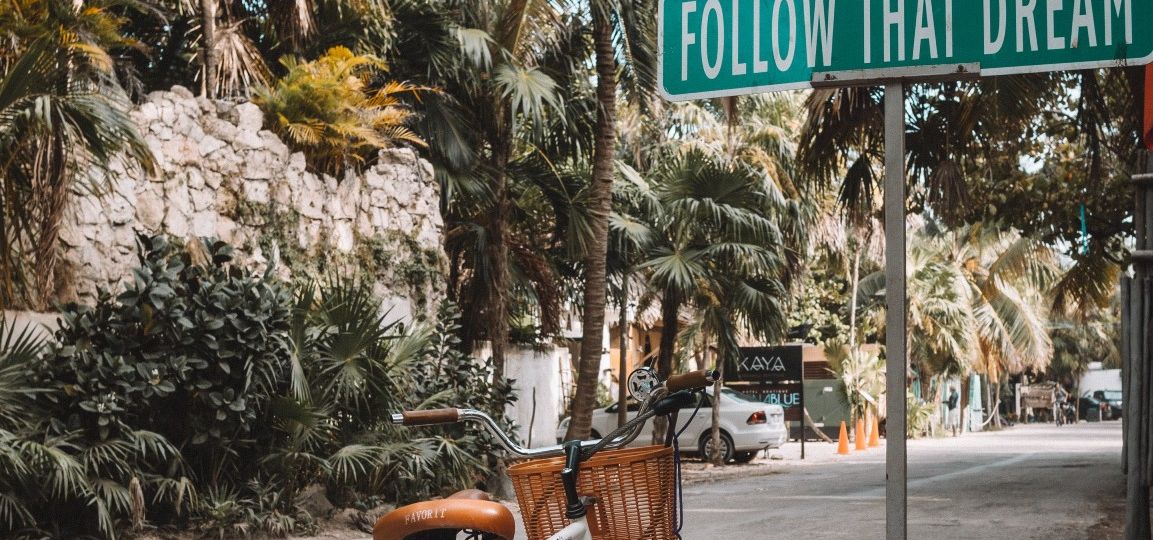 She has been working in human resources for over 7 years, of which the last 5 years at BIA HR, in the role of Senior Human Resources Specialist. And she didn't make an easy choice in his career, HR is the field that launches her daily challenge to be informed about the legislative provisions regarding the salary and personnel administration.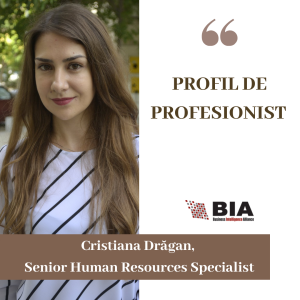 Cristiana Dragan has a special connection with human resources, her first job offered her the opportunity to get to know this department, to discover her passion, but also the role she was to have, that of being a partner for the company's management. And she mastered him brilliantly in the BIA HR team, working daily with different clients with different expectations and always trying to find the right solutions for every business in his portfolio.
Find out the career story of Cristian Dragan, human resources specialist in BIA HR, but also what you should know about her job if you want a career in human resources or a collaboration for consulting.
WHAT DETERMINED YOU TO CHOOSE A CAREER OF HUMAN RESOURCES SPECIALIST ON THE PAYROLL SIDE?
I wanted to work in the field of human resources since college, more precisely from the second year of college. At that time I was at my first job, a part-time job, with a flexible schedule that allowed me to organize my time so that I could get to classes. Although my job involved dealing with all the company's departments, the human resources department fascinated me from the beginning. I realized that this department is the one that helps the company to evolve,  solve conflicts, identify problems, and contribute to their solving, being both a strategic partner of company management and support of employees in solving various problems.
The field of human resources is very vast, at first I was very attracted to the recruitment and selection part, but gradually I wanted to know more, so I also followed a master's degree in managerial communication and human resources. I am currently in charge of personnel administration, payroll, and labor relations consulting, which suits me best.
HOW DID YOU START THE ACTIVITY IN THE BIA HR TEAM?
I joined the BIA team on March 1, 2016, at that time I was still in the beginning in this field. Although I had theoretical knowledge, the practical experience was still quite small. Fortunately, here I met a team of professionals eager to help me even in the most difficult situations.
WHAT WAS THE MOST BEAUTIFUL MOMENT SO FAR IN BIA HR? BUT THE MOST DIFFICULT?
There were many beautiful moments, some are related to the very good feedback from customers, and others, to the activities we do together both on the occasion of holidays and other events.
Of course, there were also difficult moments, the consulting activity involves many new, unforeseen situations. We have clients from various areas of activity, with different particularities, and the legislation is constantly changing. The challenge is to keep up with all these changes and provide customers with the best solution.
WHAT ARE THOSE SKILLS THAT HELP YOU IN YOUR JOB?
I believe that it is necessary to communicate in a friendly but professional manner, to be persevering and flexible, able to make quick decisions, and to be willing to learn new things.
WHAT GUIDANCE WOULD YOU GIVE TO A YOUNG MAN WHO WANTS TO WORK IN PAYROLL? WHAT STEPS SHOULD YOU FOLLOW?
A specialized course and an internship program are the most accessible solutions to gain experience. They must also have self-confidence and a desire to learn.
WHAT SHOULD CUSTOMERS WHO WANT TO WORK WITH YOU KNOW?
The very good feedback I have received so far from customers has motivated me to go further and look for solutions regardless of the difficulty of the cases encountered. As I said, we are a team, and when the situation requires it, we work together to find the best option, and customers appreciate this. There were many situations in which they recommended us to be one of the best teams of professionals they worked with.
WHAT ARE THOSE SITUATIONS IN WHICH YOU FEEL SATISFACTION IN YOUR JOB?
For me, satisfaction is largely equivalent to achieving the goal, achieving the proposed activity. Of course, there are many situations in which it is necessary to allocate many resources, thorough research, but the more difficult the situation is, the more it will bring me a greater degree of satisfaction.
DO YOU HAVE A FAVORITE MOTTO THAT HAS OPENED NEW PERSPECTIVES FOR YOUR JOB?
"Never work for money or power. They will not save your soul and will not help you sleep better at night. " – Marian Wright Edelman
WHAT DO YOU LIKE TO DO IN YOUR FREE TIME?
I like to travel and go to the mountains. For me, the mountain is one of the sources of energy and good mood.
Read also: 
HR Professional Profile: Cristina Scarlatescu, Recruitment Manager BIA HR