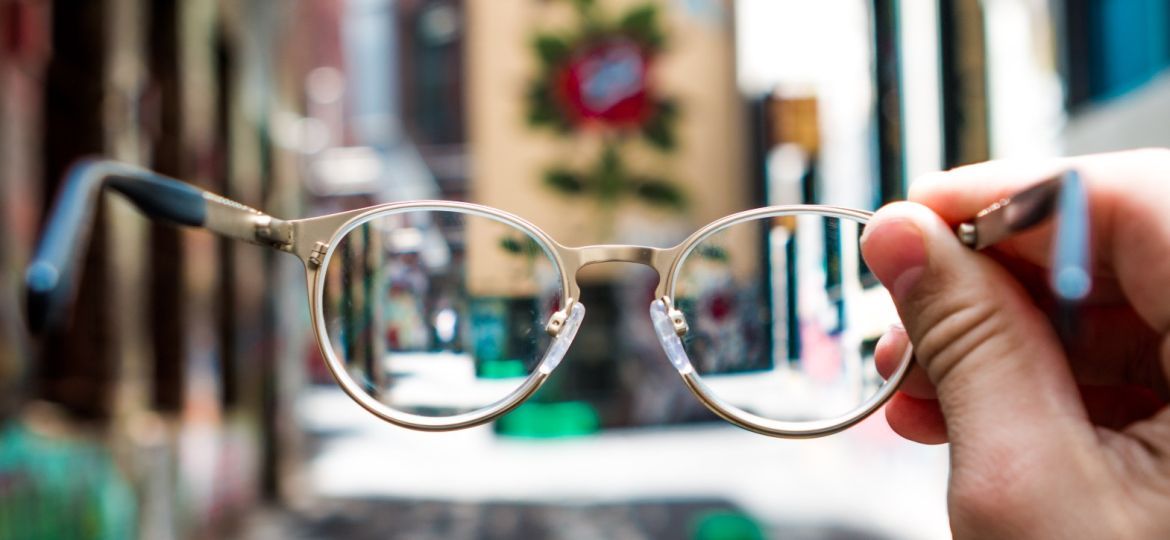 In early March 2022, the European Commission presented a legislative proposal on pay transparency, aimed at ensuring that women and men in the EU receive equal pay for equal work. And one of the measures mentioned in this proposal concerns the publication of salaries in job advertisements. But what happens if an employee discovers he earns a lower salary than the one displayed for the new colleague in the same role? Is there room for negotiation when people know the salary? Which approach to salaries is the most effective? These are just some of the questions we will answer in the following.
Pay transparency has always been a controversial topic, dividing companies into two camps. Some employers are completely transparent about salaries and how they are calculated, while others are totally against publishing them and they consider salary transparency a taboo subject.
Only 28.3% of companies are prepared for salary transparency. 40.5% declare that they are completely unprepared for this step, and 31.3% need to set up a few more aspects before they can do so, according to the data of one of the largest recruitment platforms in Romania.
During the years of the pandemic, salary increases stagnated, and employees became increasingly dissatisfied, triggering the so-called "Great Resignation" phenomenon. The desire to get a higher salary, but also transparency regarding its calculation, are still the basis of this decision.
Employee dissatisfaction regarding salary shows a lack of communication on the part of employers about how remuneration is determined. Transparency and honesty can greatly reduce these grievances. And you don't have to show exactly the salary offered to the candidates. Some organizations choose total salary transparency and they offer th same salary for the same roles. Others choose to disclose salary ranges.
Before making a decision about which approach is best for your company, weigh the pros and cons of salary transparency.

THE POSITIVE ASPECTS OF SALARY TRANSPARENCY
Public salary attracts candidates more easily
In a competitive job market, it's important to differentiate yourself to attract and retain top talent. Candidates appreciate an open and honest approach to salaries, as well as reassurance that they will be paid fairly. In addition, salary transparency within the company allows employers to be transparent in recruitment announcements as well. For example, recruitment ads that display salary attract 40% more relevant candidates, thus helping companies to streamline their recruitment processes, according to data from one of the largest job platforms in Romania.
And candidates will be much more likely to apply to a company that's honest from the start than one that publishes confidential salaries and prompts them to research online salary comparisons.
It increases people's confidence, morale, and engagement
Pay transparency not only helps improve understanding of how pay levels are set but also improves employee confidence. By being open and honest about how salaries are set, colleagues will trust that their salary represents their worth and aligns with their skills, experience, and achievements.
Pay transparency reduces disparities
With a clear formula for calculating salaries and full transparency, there can no longer be any question of bias or discrimination based on gender, ethnicity or nationality.
Although the wage gap has narrowed slightly in some areas in recent years, there is still a long way to go. By publishing salaries, you have the chance to reduce discussions about inequality that may arise in the company and thus shift people's focus to achieving business objectives.
WHAT NEGATIVE CONSEQUENCES COULD THE TRANSPARENCY OF SALARIES HAVE
Internal resentments could grow
Disclosing salary information in job postings without first reviewing whether it aligns with internal salaries can create tension and resentment. Employees may find that a colleague with less experience earns a higher salary. And this can lower their morale and engagement.
Therefore, any salary discrepancies should be rectified before salaries are disclosed. It uses a formula that applies equally so that two or more employees in the same or similar roles with comparable experience don't earn vastly different salaries.
Pay transparency affects employee motivation
Your mission is to present to colleagues the factors that influence a certain salary (for example, the achievement of certain KPIs) and how they can progress to a financial increase. Otherwise, they may lose motivation. Managers can lead salary discussions, but they need training on how salaries are set, how to overcome common objections, and how to answer questions from colleagues.
Fluctuation may increase
If employees feel dissatisfied with their pay, even after you have discussed the criteria for setting the salary, they will explore other options in the labor market.
And it's normal to ask yourself about the less pleasant consequences of salary transparency and how to manage them:
What happens if a company adopts salary transparency and employees discover they are being paid less than someone in a similar role?
Boyd Davis, Global Head of Compensation at Unit4: Employees typically know more about their colleagues' pay than managers would like to admit, regardless of any pay transparency initiative. The most important step in avoiding problematic conversations is to ensure that any salary differences are not driven by biases, favoritism, or rewards that don't define the company. In short, when setting salaries, rely on data rather than people's personalities. Compensation should be skill-related and set based on the availability and cost of those skills in the labor market. Of course, everyone in the same role should not be compensated equally, as no two people possess identical skills and deliver identical results. The key is to ensure that those who aspire to higher wages are motivated to develop their skills because they see their organization rewarding this interest in professional development. If people don't know how salaries are set, they are more likely to focus on the process rather than on their own development.
How can I negotiate when the employees already know the salary?
If the job offer is based on the labor market salary level for the role and on an accurate assessment of skills and experience, there is no point in negotiating. Make a respectable offer and back it up with arguments. If the candidate is asking for more, he or she may not be the right person for your organization.

WHAT APPROACH TO PAY IS EFFICIENT AND HEALTHY FOR ORGANIZATIONAL CULTURE?
CONSIDER HOW YOU APPROACH SALARIES
Weighing the pros and cons of salary transparency, you may find that it's more important to be honest with candidates and create a healthy work environment. This approach will be appreciated in the long run and will help you to be prepared for the legislative changes that will occur. Even if you don't publish the exact salary, displaying information about how salaries are determined (such as years of experience, and reaching certain goals) or open discussions can increase people's engagement and trust in the company.
FIND INSPIRATION IN THE BUFFER EXAMPLE
Known for its culture of radical transparency, Buffer posts online information about employees' salaries. That means anyone – not just other employees – can find salaries on the Buffer site. Caryn Hubbard, VP of Finance says that the salary exposure changed the way she thinks about revenues.
That's challenged her as the head of finance — and the company as a whole — to think about its pay philosophy and the way bias can creep in to create those pay differences.
Talking about salaries has since become second nature.
"I'm definitely more comfortable [talking about salaries]," Hubbard said. "It's changed some of the conversations I have, and I will talk about salary more openly, even with my kids."
UNDERSTAND WHAT SALARY TRANSPARENCY MEANS
According to a 2022 report conducted by software company Beqom, 60% of the 1,000 US employees surveyed would change their current company to one that is more transparent about pay. And more than a third of American workers surveyed said their employers don't publish the salaries of women and men either internally or externally. 22% of respondents believe that the gap between women and men has increased in the last year.
Payroll transparency doesn't have to involve creating a spreadsheet with each employee's salary. It can take the form of proactive conversations between managers and employees, or it can be in the form of payroll audits to identify discrepancies.
PayScale, a salary platform, shows that a higher level of transparency means publishing pay ranges for each role and information about how salaries are calculated. The purpose of salary transparency is to give people an understanding of how they are being paid and what they need to do to earn better.
5 STEPS FOR BETTER SALARY TRANSPARENCY
Define a salary transparency policy that suits your company by analyzing where it is now in terms of salary transparency and where you want it to be. Talk to team managers to understand what employees want to know about their salaries.
Develop a pay philosophy that aligns with company strategy and culture. What behaviors do you want to stimulate by increasing salaries?
Clearly define people's roles and responsibilities and use market data to set salary ranges. This helps eliminate bias and create an objective pay structure.
Conduct a payroll audit to identify and solve salary discrepancies.
Encourage managers to have proactive conversations with employees about pay.
DEFINE A SALARY TRANSPARENCY POLICY THAT SUITS YOUR COMPANY
Establishing a clear and deliberate approach to sharing salary data is the most important step. PayScale.com published the five levels of transparency based on "what", "how", "where", "why" and "whoa"  to help companies develop a pay policy that makes sense for them.
What 
Give candidates and employees the least amount of information necessary – how much they'll be paid and at what intervals.
How
The company collects information from the labor market about salary levels for some or all jobs and uses it to set compensation. Involve employees in the payroll process, thus building trust.
Where
At this level, companies create a compensation plan with a breakdown of salary, salary benefits, and the cost of a whole benefits system, along with a specific pay range for each employee.
Why
It's about aligning the salary strategy with the company culture. Companies not only publish salary ranges but also talk about how they are set. Managers are trained to have conversations with candidates and employees about salary. At this level of transparency, it's necessary to demonstrate how a candidate's experience and skills align with business objectives.
Whoa
This is the ideal model of salary transparency, where employers publicly disclose the salary for a particular position and where everyone has access to everyone else's salary. This level of salary transparency is rare and requires companies to build a culture of dialogue about the value of each function for the business.
CONDUCT A PAY AUDIT TO IDENTIFY PAY DISCREPANCIES
Shelly Holt, chief people officer at PayScale, recommends a salary analysis for each role and red marking those employees who earn significantly more or less than other people in similar roles. The next step is to analyze why there is such a large pay gap. It could be that the person's responsibilities don't align with the job title, or they've moved into a new role and the salary hasn't changed. If there is no objective reason for the gap, the HR manager or leader must remedy the situation.
For an employee making less, it could mean they're due for a raise to put them equal to their colleagues. If an employee's salary is above market rate, Holt suggests pausing their merit raises and explaining why. The key is to have a salary philosophy and an objective plan to set employee salaries.
USE OBJECTIVE DATA TO DETERMINE WAGES
At Buffer, Caryn Hubbard spends a lot of time thinking about fairness. Comparisons are inevitable when salaries are public, which means any pay gap needs to be taken into account.
Hubbard works with the director of business operations to build the company's salary formula and philosophy. The formula has gone through several iterations, and Hubbard is constantly evaluating it and reevaluating the roles based on new data. The current version takes into account the salary level in the labor market for a person's role, their level of experience, and the cost of living for their location. Also, employees know their career progression that scales from level one to the C-suite, along with benchmarks for how to reach each level.
TRAIN MANAGERS TALK ABOUT SALARIES
When Shelly Holt, chief people officer at PayScale, and her team created PayScale's salary transparency strategy, they got managers involved. They had long conversations about the new pay philosophy and performance management. They also discussed how to help employees set goals, guide them and support them in their career development. The goal was to give managers the information they need to understand why pay transparency matters and give them the tools to have the necessary conversations with their employees.
Caryn Hubbard took a similar approach at Buffer. When working on the new pay formula, she met with each manager to explain the reason for the change and discuss the expected short- and long-term impact. During these meetings, During those meetings, she was also able to discuss any questions and concerns. This helped her build trust during the rollout. "Managers are the ones who get the questions… And if they're not prepared to answer them or they're not trained to answer them, then you're not going to have transparency," says Caryn Hubbard.
Discussions about salaries are not always comfortable, but it's important that, as an HR manager, you encourage people to ask you questions on this topic whenever they have the opportunity. This way you reduce rumors and encourage a healthy company culture.
Sources:
https://www.hays.com.au/employer-insights/management-issues/salary-transparency-pros-cons;
https://builtin.com/people-management/pay-transparency;
https://www.shrm.org/executive/resources/articles/pages/q-and-a-on-pay-transparency-.aspx;
https://www.linkedin.com/pulse/what-pay-transparency-get-ahead-by-linkedin-news/
Read also:
BENEFITS YOU CAN OFFER TO YOUR EMPLOYEES WITHIN THE LIMIT OF 33% OF THE BASIC SALARY