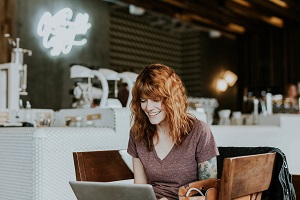 The flexibility of the work schedule and of the place where the activity is performed represents a benefit more and more present on the labor market. The employers who adapt to this market request have more advantages than in case of standard employment relationships, where the activity takes place in an office/building.
The remote work is regulated in Romania since April 2018 by Law 81/2018 and is defined as a form of work organization whereby the employee, on a regular and voluntary basis, fulfills the specific duties assigned to his / her job in a place other than the workplace (employer's offices), at least one day per month, using information and communication technology.
At European level, the modernization of the labor market in this direction has been achieved since 2002 through an European framework agreement on remote work between social partners. In Romania, the Labor Code regulated working from home even before the law on remote work, but the new provisions add as specific the situation where the employee works remotely from different places, not only from the organization office or from home, using information and communication technology.
Benefits of remote work for employers

Reducing administrative costs;
Higher productivity;
Loyal and more engaged employees;
More options in finding employees.
Benefits of remote work for employees
Flexible lifestyle;
Less stress translated as better health and well-being;
Renewed passion for work, more involvement and inspiration.
Fewer expenses with transport, clothes, food.
The only condition for remote work to be adopted by a company is that the specificity of the activity allows it to be performed outside the headquarters.
More and more employees work remote, at least part of their time, and worldwide their number is on the rise. Companies use this benefit to attract and retain talents and specialists.
What determine remote work to work?
Remote work is a work style that allows professionals to work outside the traditional environment and is based on the concept that it is not necessary for the activity to be done in a specific place to be successful.
But there are issues that every employer should consider when choosing this type of collaboration:
Human interaction is required, even though it is often done only through video cameras or chat windows.
Everyone who works needs autonomy. The way an employee is working at home is one of the benefits and can lead to increased productivity.
Remote work can lead to isolation and limitation. That is why employers who opt for this contractual form should be aware of and propose exchanges of ideas between specialists and even regular meetings so that employees can learn from each other.
Important issues for remote work to deliver the best results at optimal costs
Organizational level:
Technical support and training so that the interaction between employees is permanently optimized (video sessions etc.);
Employees at headquarters and the ones working remote do not have discriminative access to learning and development opportunities;
Defining / evaluating work in the form of results and not as working hours;
Monitor, through periodic questionnaires, remote workers to follow their level of involvement and clarity about the job and organization.
Leadership level:
Leaders and decision-makers are available for remote workers;
The same information and the same vision are communicated to all employees.
Manager level:
Managers have regular 1 to 1 meetings with employees who work remote;
Employees who are not at the office are informed about what is happening at the headquarters;
Managers ask remote workers how they prefer to work, communicate and receive feedback;
Established rules of communication (e-mail response times, working hours, what to do if technical problems occur etc.)
Special events are celebrated (birthdays, anniversaries, achievement of a target)
Remote employee level:
The remote employee knows how to organize his work and can always provide answers about deliverables, goals, projects, and information flow;
The employee knows how to obtain proactively the necessary information without waiting to be "pushed" to him.