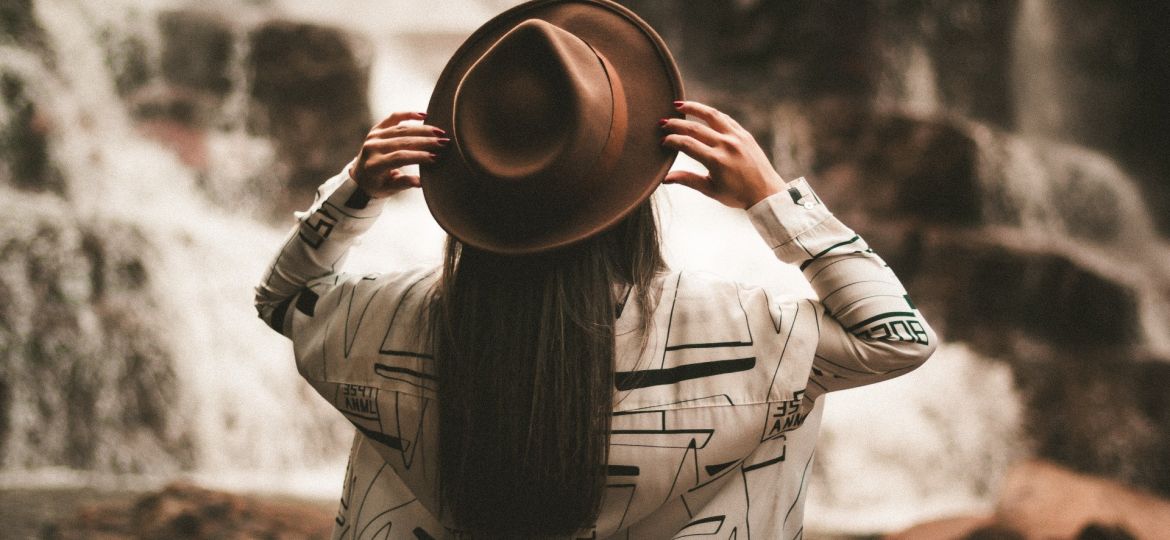 She graduated from The University of Bucharest, with a specialization in public administration and a master's program in human resources. Raluca started her career in HR during her master's studies when she chose a part-time job that allowed her to learn basic skills in recruitment, but also in payroll. She joined the BIA HR payroll team during the pandemic when many colleagues were working remotely. And even if the remote work style is defined by certain barriers in the relationship, Raluca proved that a professional can adapt if he relies on communication, is open to continuous learning, as well as he asks for the support of the team. And the BIA HR team was close to her, with the necessary guidance.
Her skills are complemented by good self-management and by her energy for professional development. Find out from Raluca Lungu what are the steps to become a Human Resources Analyst, what challenges you can face, and how you can find the necessary mood to overcome them!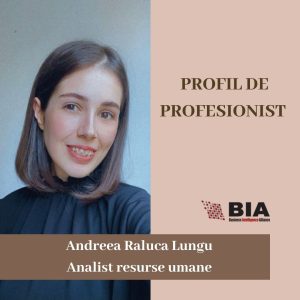 What motivated you to choose a career in human resources?
After completing my undergraduate degree program, I got to the point where I had to make a decision about my master's degree. I analyzed the areas I was interested in and I concluded that I want to study, learn and know more about the field of human resources. I am a communicative, open person, who likes challenges and at the same time eager to solve and find solutions on various topics.
Tell us more details about your career. What were those experiences that trained you for your current job?
From the first year of my master's degree, I was looking for a job in the HR field, in an entry-level position, in order to put into practice everything I studied in the courses. I wanted to see if I like it and if I am made for this field. The first job was part-time, as a Human Resources Officer in a smaller company, for a period of several months, where I recruited and managed staff. Although I had no experience, I learned and worked for each stage as best I could. During the pandemic, I continued my online courses, and near the end of my master's studies, I was lucky enough to join the BIA HR team, in the payroll and personnel administration department. Although it was a field that I did not know (payroll) I did not hesitate at all and I was very happy with this opportunity because this way I would find out if I would be attracted to this part of HR, which happened.
What was the best moment so far in your activity at BIA HR? But the most difficult?
I really appreciate the interactions with each colleague, because the BIA team offered me support and resources from the beginning to adapt much easier and at the same time to develop professionally, having to learn from each one. Even though the telework seemed more difficult to me, because I didn't know much about the field of payroll and it was harder for me to understand certain things, the face-to-face communication being easier, through support from colleagues, through continuous study, reading the legislation, understanding it, I began to adapt to this way of working.
What challenges do you face now in your activity and how do you deal with them?
From my point of view, almost every day I face challenges in terms of legislation and particular cases that arise among our clients. I am a persevering, flexible person who is always looking for solutions, and with the help of my colleagues, I try to find the best solution.

What are those skills that help you in your job?
One of the most important skills for me in this field is communication, it has an important role in human resource management because the HR specialist is the connection between the company and the employee. On the other hand, the organization is just as essential, as well as the attention to detail because my work also involves keeping track of the many records and files of employees. Also, from an ethical point of view, it is important to be discreet, because I manage personal and sensitive information about a company and its employees.
Describe that situation that has brought you satisfaction in your work.
I consider that my greatest satisfaction is the achievement of the proposed objectives, the deepening of the knowledge in the field of human resources, and the effective accomplishment of the activity. At the same time, the more difficult the situation is, the more time and resources I allocate and the more satisfaction I get.
What advice would you give to a young person who wants to work as a Human Resources Analyst? What steps should he follow?
I consider it's important to look for a part-time job or to attend as many internships as possible because this training will help you gain experience not only in the field in which you decided to specialize but also to have personal and professional satisfaction. Try to go through all the components of this industry, to see which of them you find yourself in. You will learn to become more responsible, more efficient, and more organized, developing a variety of skills, essential to any job. You will also develop social skills and form useful professional connections. You also need to enjoy working with people, with numbers, to understand how work processes work.
What should customers know if they want to work with you?
I am an organized, flexible person, determined in the goals I set, I also try to find the best solutions to solve various problems.
Do you have any favorite mottos that have opened up new career prospects for you?
"The pessimist sees difficulty in every opportunity. The optimist sees opportunity in every difficulty."- Winston Churchill
"The most important single ingredient in the formula of success is knowing how to get along with people." – Theodore Roosevelt
"Time is the most precious element of human existence. The successful person knows how to put energy into time and how to draw success from time." – Denis Waitley
How do you like to spend your free time and get energy for the job?
My biggest passion is to know and learn new things, it's a strategy that helps me get motivated and become more creative. I also like to travel to see new places and get to know different cultures. Of course, the time I spend with my family and friends gives me energy for a new week.
Discover other Professional Profile interviews: