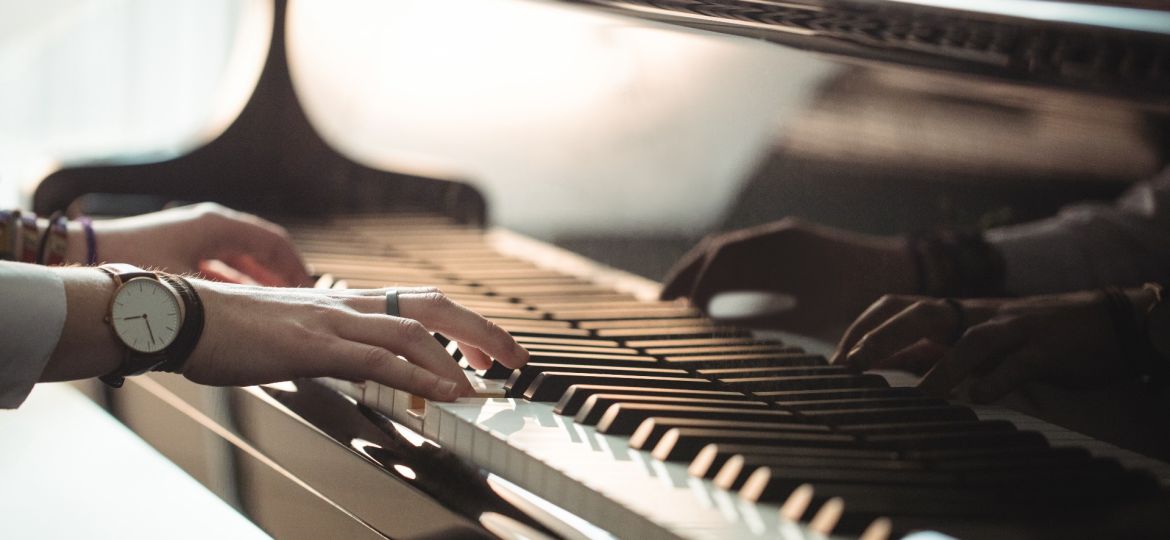 We have finished a good and active year in HR, with the number of jobs available for candidates being higher than in 2019, according to the data of one of the largest job platforms in Romania. 2022 was opportune for candidates because all fields of activity were active in hiring and people had more freedom to change jobs. At the same time, their requirements, as well as those of employers, have changed compared to previous years. In addition, in the labor market, there are signs of a recession are felt, the nature of jobs is changing, we are facing a skills shortage, and management expects the leader in human resources to find a solution to all these challenges.
How can you keep up? Discover some trends emerging in the labor market in 2023 and ideas to contribute to the professional development of the people in the team and to build a healthy work culture.
ADDRESSING THE RECESSION THROUGH TRANSPARENT COMMUNICATION WITH EMPLOYEES
If we analyze the last three years, we can say that uncertainty has somehow become a part of our professional life. And eyes are now on the economic recession forecast for 2023.
The question is: Will there be layoffs to manage costs? According to the data of Ziarul Financiar, IT companies in Romania are feeling the wave of cost-cutting from America and even restructuring. They no longer offer salaries that are not realistic, in addition, the 30%-40% or even 50% salary increases have disappeared.
There is no recipe for managing the situation, but you have a lot more to gain if you make decisions based on data, communicate transparently about the company's financial situation and take into account the opinion and feedback of the people on the team, creating a relationship with them. Only with a brave approach can you face this situation.
SOLVING THE DILEMMA: IS HYBRID WORK PRODUCTIVE?
Most companies have now adopted some form of hybrid working. However, employers and employees have a different point of view on productivity. Microsoft's Work Trends Index labeled the debate as "Productivity Paranoia." The likelihood of a global recession coupled with a continuing skills shortage will make hybrid work a contentious topic. And here we need more data that is imperative to help companies understand: What is working? What doesn't work? Why are we more or less productive, and innovative, whether we work remotely or work from the office? When is it effective to meet in person? How should we redesign work, the workforce, and jobs for the hybrid era? These are questions that require data, collaboration, and experimentation. The answers are likely to evolve over time and will shape the agenda of HR leaders for years to come.
FOCUS ON SKILLS AND THEIR DEVELOPMENT
Three-quarters of CEOs are concerned that the people in their company lack key skills and this situation could reflect negatively on the business. Thus, a growing number of companies are beginning to make the transition to the competency-based organization. Research by Deloitte shows that 90% of companies are moving towards a competency-based approach. And research conducted by Insight222 company shows that almost all companies (90%) have expressed a desire to build a competency-based approach to workforce planning, but only a quarter is currently doing so. McKinsey reports that hiring for skills is five times more predictive of job performance than hiring for education. Emphasis on competency-based recruitment and skill development facilitates internal mobility of people within the company, greater agility, and productivity. And equally, we need to recognize that skills are not only a key component of corporate social responsibility, but useful for interpreting data and improving the employee experience.
DECISIONS BASED ON PEOPLE ANALYSIS
Insight222's third annual study, People Analytics Trends, highlighted the continued growth in the importance of people analytics in global organizations. Leaders with people and data analytics skills are gaining more influence at the top of organizations, with 21% of leaders reporting directly to HR managers, compared to 13% in 2021. People analytics helps solve a multitude of challenges that a company has in attracting and retaining talent, and contributes to creating pleasant experiences for employees and a healthy work culture. Investment in the field is set to continue, with 68% of the 184 companies surveyed by Insight222 saying the size of their people analytics team will increase in the next 18-24 months.
"In 2023, I expect to see people analytics teams focus on answering the people questions CEOs are asking and providing data that is critical to improving well-being and personalizing the employee experience," says David Green, Co-Author of Excellence in People Analytics, Director Insight222.
To help HR leaders manage and lead better in these times, Gartner conducted an annual survey of over 800 HR leaders and thus identified the top 5 priorities for HR in 2023. At the top of the list is efficiency leader and manager, but more attention should also be given to change management, employee experience, and recruitment.
LEADER AND MANAGER EFFECTIVENESS
It's a priority for 60% of HR leaders, and 24% say their leadership development approach isn't preparing leaders for the future of work.
As organizations and society evolve, so do people's expectations of leaders, making their roles increasingly complex. They need authentic, empathetic, and adaptable leaders. These three qualities represent "human" leadership.
Even as leaders try to develop commitment, courage, and trust in people, human leaders remain few and far between. Leaders need commitment, courage, and confidence to be effective human beings, yet the barriers that hold leaders back are rarely addressed. These obstacles include their own (very human) emotions of doubt, fear, and uncertainty.
ORGANIZATIONAL DESIGN AND CHANGE MANAGEMENT
It is a priority for 53% of HR leaders. 45% of them say their employees are tired of all the changes.
Digital transformations, economic uncertainty, and political tensions have led to many disruptions and changes. And employees are increasingly resistant to change, in 2016 the Gartner survey showed that 74% of employees were willing to change their work behaviors to support organizational change, but this number dropped to 38% in 2022. As such, organizational design and change management remain a priority for HR leaders, especially now as organizations see the consequences of too much change and uncertainty.
As a leader you can support people during change, through communication, by addressing fears, thus mitigating the impact that change can have on work and, more importantly, on the well-being of colleagues.
ADAPTING RECRUITMENT STRATEGIES TO CURRENT BUSINESS NEEDS
It's a priority for 46% of HR leaders, and 36% say their recruiting strategies aren't enough to find the skills they need. 50% of organizations still expect competition for talent to increase over the next six months, regardless of macroeconomic conditions.
This means that HR leaders must realign recruitment strategies to align with current business needs, plan for multiple potential scenarios in this changing market, and make decisions with high confidence using data.
THE PEOPLE'S EXPERIENCE
It is a priority for 47% of HR leaders and 44% believe their organizations do not have compelling career plans.
Many HR leaders strive to identify the internal moves employees need to make to develop their careers. In a recent Gartner survey looking at employee career preferences, only 1 in 4 employees expressed confidence in their career at their current company, and three in four looking for a new role are interested in external positions.
Typically, career development follows three steps:
Establish a career path and communicate the benefits and requirements of the role.

Find opportunities in the current role for people to develop in new directions

Identify internal roles for achieving objectives.
Consider that career options are less visible when people spend less time in offices; when the skills required by employers exceed those of employees and they feel unprepared for future roles, and when current vacancies don't meet the needs of employees as people rethink the role of work in their lives.
According to The State of EX 2022 report, data quality is a major barrier to achieving the goal of delivering an experience that meets employee expectations. The study also points out that measuring the impact of an improved experience is the number one challenge for 85% of organizations.
CULTURE OF PRIORITIZATION OF MENTAL HEALTH AND WELLBEING
Most employees now report increased levels of both workplace and personal stress. Some feel burned out, unappreciated, and underpaid.
A 2022 McKinsey Health Institute (MHI) study of more than 15,000 employees and 1,000 HR managers in 15 countries shows how the pandemic has pushed people's burnout levels to a record high, with one in four employees showing symptoms of burnout. It can lead to decreased productivity, quiet quitting, and resignations.
Microsoft's Chief People Director, Kathleen Hogan, defines this state as a crisis of human energy, to which it added geopolitical instability, and an economic uncertainty causing additional tension and exacerbating exhaustion. What can be done? Jacqui Brassey, Ph.D., one of the authors of the MHI study, says that mental health and wellness programs must be integrated into core business strategy and throughout the employee lifecycle (from attraction to onboarding, development, and retention) and in the value proposition made to employees."
As HR professionals, we have the opportunity—and the responsibility—to reverse the rising tide of burnout, to use effective listening and then act, to flag toxic behavior, to integrate mental health and wellness into employee experience programs.
Leaders who focus their efforts on providing resources for the emotional, physical, and financial needs of employees can maintain a safe and healthy work environment. Listening to their needs, creating a culture of trust, and responding appropriately to people's requests and concerns contribute to better retention.
TRANSPARENCY OF SALARIES
In early March 2022, the European Commission presented a legislative proposal on pay transparency, aimed at ensuring that women and men in the EU receive equal pay for equal work. And one of the measures included in this proposal aims to publish salaries in job advertisements. Since then, more and more companies have chosen to publish their salaries anticipating the moment when the legislative proposal regarding the publication of salaries will become law. Some US states have already passed laws on salary transparency and equal pay for women and men. Before publishing salaries in the job posting, make sure that the people on the team have the same salary level or this is within the published range. Transparency and fairness shorten recruitment processes and attract and retain talent.
FOCUS ON IMPROVING THE SKILLS OF HR LEADERS
To keep up with the changes that will impact the job market this year, as well as the expectations of the people on your team, it's essential to invest in developing your skills. In the HR Competencies and Capabilities Study, Dave Ulrich and his team identified five key competencies and actions for HR professionals: accelerating business results, advancing human capability, mobilizing information, promoting collaboration, and simplifying complexity. These align well with research by Insight222, which identified the future HR professional as more data-driven, experiential and business-focused. Insight222's recent study of 184 global organizations found that while 85% of HR managers have made it clear that data and data analytics are an essential part of their HR strategy, only 49% of companies currently have a data-driven culture and analytics about people. 2023 is the year to close this gap.
2023 is the year in which it is worth turning our attention to the development of the people on the team, their well-being, and the balance between professional life and private life. This approach will contribute to their personal development, business development, and creating a pleasant work experience. We will see more emphasis on the value of meaningful conversations and purpose-driven work and, most importantly, a recognition that human experiences contribute to achieving desired performance.
Sources: 
https://www.forbes.com/advisor/business/2023-hr-trends/
https://www.gartner.com/en/articles/what-will-hr-focus-on-in-2023
https://www.linkedin.com/pulse/12-hr-trends-2023-humanising-future-work-david-green-/
READ ALSO:

HOW YOU SHOULD APPROACH SALARY TRANSPARENCY. GUIDE TO PREVENT UNCOMFORTABLE DISCUSSIONS.
Job security. Why you should approach now this topic with your team