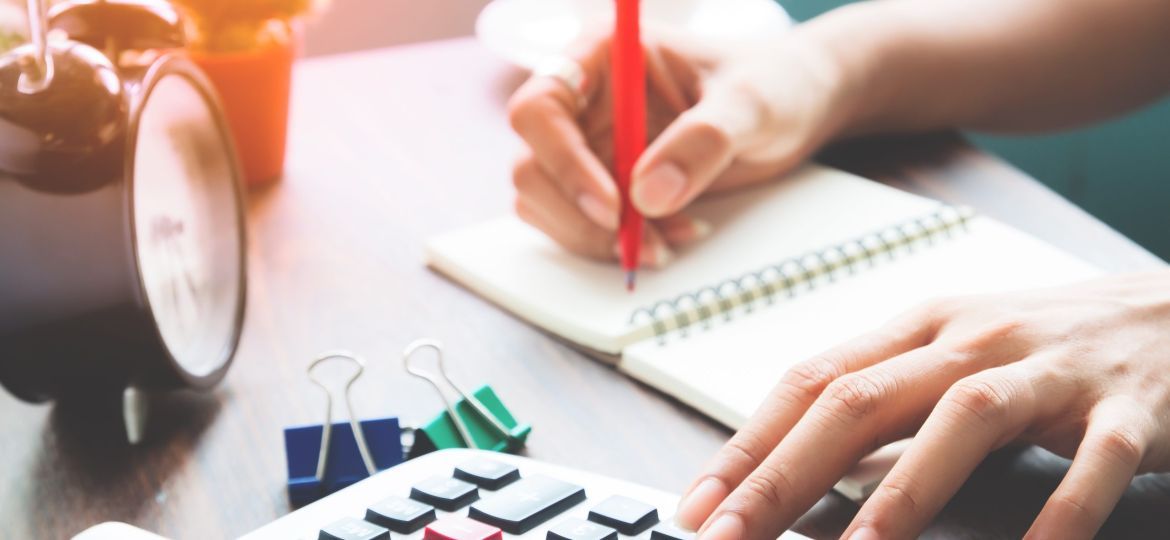 She has been working at BIA HR for over four years, and in human resources consulting for over 10 years, this being the way she had chosen after graduating from the Faculty of Mathematical Engineering at the Polytechnic University. Cristina Lixandru has been passionate about numbers since childhood. She found his vocation in her family and later shaped it through his studies, but also through previous jobs that allowed her to have a clear picture of what she wanted. She realized that she feels fulfilled when she exercises her mathematical skills, logic, but also her interpersonal skills. She likes to interact daily with different clients in the role of HR Consultant and she has the greatest satisfaction when, at the end of the day or at the end of a project, which may have given her emotions, she gets appreciation.
Find out how Cristina Lixandru's story started in BIA HR, but also what you should know about her job if you want a career in human resources or a collaboration for consulting.

Why have YOU CHOSEn A CAREER IN HUMAN RESOURCES ON THE PAYROLL Department?
I chose a career in this field because I like exact sciences, especially mathematics, and payroll requires logical thinking. And the fact that my grandmother was an accountant and I sat next to her during my childhood, seeing how she works, made me like the numbers and the calculations.
TELL US ABOUT YOUR PROFESSIONAL PATH TO BE A HR CONSULTANT IN BIA HR, especially about THOSE EXPERIENCES THAT FORMED YOU FOR THE CURRENT JOB?
After graduating from college, I got a job in a small company, where I did everything: administrative tasks, Autocad design, sales. I didn't like the idea of ​​doing everything and then I decided to go to the field of Human Resources. Before joining the BIA HR team I worked as a Human Resources Inspector at another company, but everything I know now I learned at BIA HR.
WHAT WAS THE MOST BEAUTIFUL MOMENT SO FAR IN YOUR HR CONSULTANT ACTIVITY? BUT THE MOST DIFFICULT?
The most beautiful moment was when I managed to make the payment statement for a client for the first time, without needing help.
The most difficult moment was when I found out that I have to manage the account of an important client. I thought I wouldn't live up to expectations, but after a few months, I realized that my fears were unfounded. Once again I realized that I have to trust my own strengths and, moreover, I know that here at BIA, I am never alone.
WHAT ARE THOSE SKILLS THAT HELP YOU IN YOUR JOB?
When working with numbers and different clients, organization and perseverance are essential.
WHAT Advice WOULD YOU GIVE TO A YOUNG MAN WHO WANTS TO WORK AS A HR CONSULTANT? WHAT STEPS Would he FOLLOW?
First of all, he must like working with people, he must know how to be a diplomat and, last but not least, he must like numbers. If you have all these qualities you are one step closer to a career in payroll.
WHAT SHOULD CUSTOMERS WHO WANT TO WORK WITH YOU KNOW?
I am an organized, punctual person, and I like to help. I adapt to the different situations I face every day and come up with customized solutions, which are positively reflected in the clients' business.
DO YOU HAVE A FAVORITE MOTTO THAT HAS OPENED NEW PERSPECTIVES FOR YOUR JOB?
My motto is: "What you don't like someone else doesn't do."
WHAT DO YOU LIKE TO Spend IN YOUR FREE TIME in order to have ENERGY for YOUR JOB?
I like to spend my free time with my family and friends, to travel and, especially, to do mountain trails. These are the things that give me energy for a new week.
Read also:
PROFESSIONAL PROFILE: CRISTIANA DRĂGAN, SENIOR HUMAN RESOURCES SPECIALIST
HR Professional Profile: Cristina Scarlatescu, Recruitment Manager BIA HR