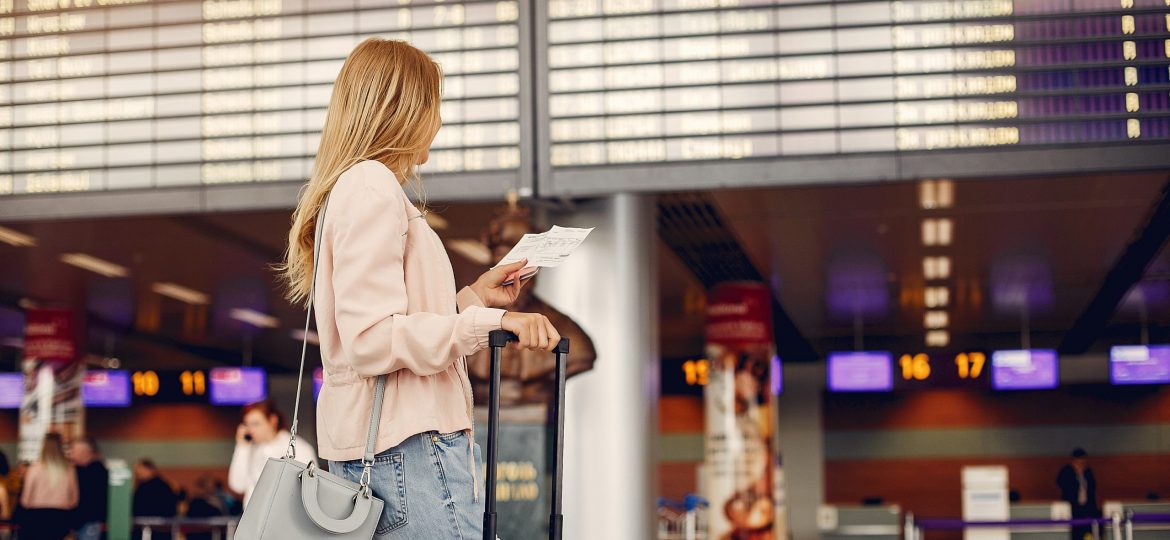 The year started with good signs from the perspective of vaccination, which led to growth in the economy and gave us the courage to make business decisions, to continue the plans for recruiting and motivating colleagues. Gradually, there is a return to normalcy and we can return to office work. But have you ever wondered what plans the people on your team have once things return to normal? Will there be a change in their approach to jobs?
More than 40% of Work Trend Index respondents, a global survey conducted by Microsoft on a sample of more than 30,000 people in 31 countries, said they were considering leaving their employer this year.
But why do they plan to leave the company? The pandemic has helped them understand the things they appreciate most and they don't agree to compromise themselves. Let's find out in detail what is behind the numbers, what are the expectations, motivations, and aspirations of the people in your team in 2021.
An IBM study conducted in January 2021 on 14,000 respondents in 9 countries shows what employers should offer to keep their people close. On top of employees' preferences are work-life balance (51%), career advancement opportunities (43%), compensation and benefits (41%), ethics and values ​​(41%), lifelong learning opportunities (36%), and organizational stability (34%).

They want career advancement and salaries accordingly
After a year in which we tried to stay afloat and didn't dare to make too bold moves for promotions, it is normal for the team members to feel the need for a change. The IBM study indicates that salaries and promotion opportunities are the main reasons why people want a career change.
According to the Prudential Financial report, the American company specializing in financial wellbeing, 26% of employees intend to change jobs after the pandemic, 80% do it because they are worried about career development. And a recent survey by Robert Half confirmed that 38% of employees feel "stuck" in their careers since the pandemic began.
76% of executives said their organizations were providing adequate training on new ways to work during the pandemic, only 38% of employees said the same.5, according to the IBM study.
Benefits matter a lot in the decision to stay with the employer
40% of employees they were more likely now than they were a year ago to consider accepting a job with a new company that offered better benefits, according to the Prudential survey. Only 48% of employees are satisfied with the compensation and benefits package, according to the IBM study.
Probably in 2020 you tried to rethink the benefits package, giving up some that better fit the remote work activity. Everything in order to keep the salaries whole, as much as possible. But people on your team feel the need for new motivations. The Prudential study shows that benefits—such as retirement plans, health, disability and life insurance, paid family medical leave and emergency savings programs – are critical to people's well-being and greatly influence their decisions in choosing a job.
The company's culture plays an important role in people's retention
 42% of workers with plans to leave their current employer graded them a "C" (equivalent to 70–79%) or below for their ability to stay in touch with teams and culture during a pandemic.
It is important for people to feel that they are working in an environment that meets their expectations. Leaders should focus on those plans for the internal evolution of colleagues in the company, on flexibility, lifelong learning, and personalized benefits, designed according to the needs and plans of the people in the team.
Remote work is no longer a benefit, but a normality
If at the beginning of last year the opportunity to work remotely attracted a lot in the job announcement and was an essential benefit to the accept the job offer, now it should be a normality. Maybe not 100% of the working time, but more than a year and a half ago.
The Prudential survey showed that 87% of American employees who worked remotely during the pandemic would prefer to continue working from home at least one day a week, after returning to normal. 68% say a hybrid work style is ideal. And 42% of employees who currently work remotely are determined: if their current company does not continue to offer long-term distance employment options, they will look for a new job at a company that gives them this opportunity.
The work-life balance should be reconsidered
Remote work has brought better results than at the office but also figures that should give us food for thought.
People who work remotely work an average of 28 extra hours each month, according to a study by LinkedIn and the Mental Health Foundation. 86% of employees say they feel the need to prove that they work hard and deserve to keep their jobs.
IBM research highlights differences in perceptions between employers and employees:  80% of executives said their companies were supporting the physical and emotional health of employees, only 46% of employees agreed.

These figures show us that the balance between work and personal life is still a desideratum, often being a plan more declared than materialized.
A survey conducted by the Joblist career website revealed that just over 30% of workers said they'd give up part of their pay for a better work-life balance, with parents willing to take a 5% pay cut.

An imbalance between work and personal life causes people on your team to feel less fulfilled and less efficient in their roles. It is therefore not surprising that they are willing to change jobs to join companies whose values ​​resonate.
What you should do to retain people:
Set aside time on your agenda to better understand what is really important to the team members and their careers.

They are much more open and sincere when employers create a culture of belonging. And they have career options. They will gravitate towards employers who listen to them and take action.

Foster a culture of lifelong learning that rewards the development of skills. People want to grow professionally and appreciate employers who provide them with the resources they need to learn new skills. Don't wait to find out at the exit interview what the competitors are doing.
Take into account the mood of the people and show empathy.

The pandemic reminded us how fragile life is and brought emotional moods that are still present. An attitude based on empathy and care for the team members, with an emphasis on their mental and financial well-being, will be appreciated.
People's plans to change jobs are the challenges of the new normal and aspects not to be ignored. People want increased flexibility and post-pandemic professional development opportunities. It's time to meet their expectations. Pay attention to the company's culture, make sure that the company's mission aligns with the current values ​​and expectations of your colleagues. Give meaning to their work and prioritize their development in the company.
Sources:
https://www.forbes.com/sites/carolinecastrillon/2021/05/16/why-millions-of-employees-plan-to-switch-jobs-post-covid/?sh=7569423c11e7
https://www.ibm.com/downloads/cas/5BWJYEKZ
https://www.linkedin.com/pulse/challenges-home-working-why-we-must-protect-mental-chris-o-sullivan/
Read also:
The benefits of outsourcing payroll and personnel management activities