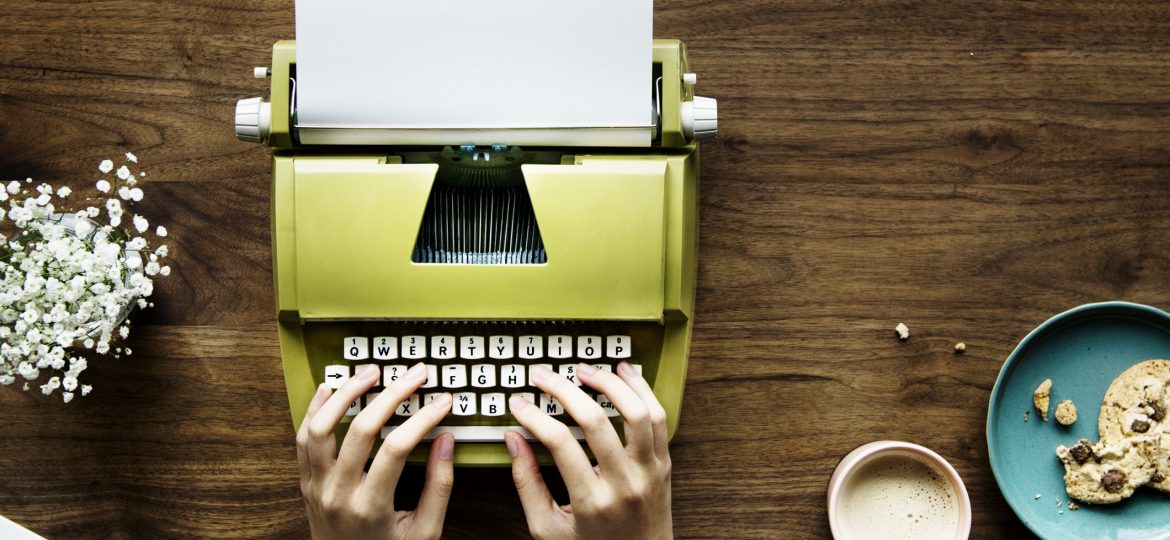 Have you thought about how you could convince a recruiter in just 7.4 seconds that you are a relevant candidate for the job you applied for? TheLadders.com website conducted a new study in 2018 about the time that recruiters dedicate to scanning a resume. The good news is that compared to 2012 when the study showed that they spend an average of 6 seconds (when the effects of the recession were still felt and resumes overwhelmed recruiters), this time increased to 7.4 seconds.
But keep in mind that in the last year the applications have been more numerous than the available jobs. In addition, we live in an environment with constant stimuli, especially from technology. People's attention and concentration are decreasing more and more. This means that you only have a few seconds to convince the recruiter that you are a relevant candidate for the job you have applied for. The image you create of yourself makes him take the next step: call you to set up an interview.


Why the first impression is so important for your career
A study conducted at Princeton University shows that people judge your trustworthiness in a tenth of a second. Another study, from the University of Toronto, went further and demonstrated that first impressions are so powerful, even being presented with conflicting facts will not change them. And, according to an article in Harvard Business Review, all it takes is the first 15 to 20 words of your resume to make an impression.
Think that employee-employer relationships have changed in the last year, and recruiters again receive a large volume of applications especially for jobs in sales, call centers, public relations, on average about 120 CVs for a job. How can you create a positive image through your resume and how can you differentiate yourself from other candidates, especially when you are at the beginning of your career and have only the experience of internship or volunteer programs?
The resume is like a presentation of "your services", so if it seems carelessly done, it's unlikely that someone will select you for the interview. Take the time to make sure that your resume has an easy-to-follow structure, is updated with the latest experience or qualification, has a unique selling proposition (the value you bring to the job you applied for, mentioned in the professional objective ) and is also supported by a portfolio of projects.


And you are not alone in creating the resume that helps to prove a positive image of yourself.
The BIA HR team is involved in the training of future candidates and more recently, it has started a series of webinars about resumes for students at the Faculty of Administration and Business at the University of Bucharest. Our colleague, Georgiana Mirică, Senior HR Consultant, had at the end of April a first meeting with the students to guide them in creating the most important business card of their career, the resume.
And the series of webinars on how to create a positive image about yourself continued on May 10, during the JOBenul AS SAS event, organized by the Association of Students in Sociology and Social Work, University of Bucharest. Our colleague, Cristina Scărlătescu, Recruitment Manager at the human resources consulting company, BIA HR, guided students on how to create an attractive resume and cover letter and how to highlight their LinkedIn profile.

"I thought that the participants in the workshop would be curious to know how a recruiter sees their resume, what steps they should follow in writing it and what they should avoid, in order to have an attractive resume, in the context in which some of them want to be hired. A good resume at the beginning of your career is very important ", says Georgiana Mirică, who also details the structure of the presentation.
The presentation had some practical tips on how to create an attractive resume and some examples of resumes – with or without experience. We talked about the structure and content of a resume and I offered some tips for writing it.
Your resume makes a good impression by following this structure:
Contact information

Professional objective

Professional experience

Studies and advanced courses

Skills and talents
Here's how you should write your resume:
Edit it using Text color: black;

Pay attention to its design, leave spaces where you have too much text, and make sure you would like to read it;

Do not use special fonts, underlines, or symbols;

Customize your resume, create it to represent you.

Read it carefully (make sure you don't have grammatical and spelling mistakes);

Use diacritics 

Convert resume to PDF format. 
Let's see how recruiters want your resume to look and what you can do, but also what you should avoid, to create a positive image of yourself.
Create your resume in a way that it can be easy to read.

Give your resume a note of professionalism. It is important to pay attention to your e-mail address and to your picture (to be a passport-type picture, but it's important to smile).

Adjust your resume to a maximum of 2-3 pages (you can also add a portfolio of projects).

To highlight the responsibilities you had at each job, do not copy-paste the job description, but show what were the specific tasks for that job.

Don't include irrelevant information in your resume, in the idea of ​​having a complex resume (eg: name of the primary school, grades from the general school, contact details of the people who can give recommendations about you, age of children and wife, etc.).

Don't use extravagant words, words whose meaning you do not know 

The second part of the workshop was rather a practical one in which Georgiana presented to the students her first resume from 2017 and the current one.
 "I tried to draw a parallel in which I pointed out the pros and cons between the two resumes, what I should have mentioned and what the resume should look like for a higher success rate when applying," says Georgiana Mirică, Senior HR Consultant.
Early Career Resume Vs Current Resume. Do's & Don'ts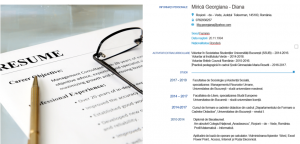 This is Georgiana Mirica's resume from 2017, in which, as you can see, she started with contact details, then with extracurricular experience, volunteer programs – good practice for an inexperienced candidate. However, the resume lacks some important elements: the photo that contributes to the creation of an image about the candidate and the details about what she did concretely in the volunteer programs.
It's noteworthy that she mentioned the skills, very important when you do not have experience for a job.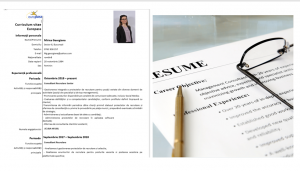 In the current CV, she details the responsibilities of each job (mentions what her duties are every day at work without taking over the description from the job description) and pays much more attention to the design, choosing a Europass template and adding a photo.
The series of webinars held by BIA HR for the academic environment continues in May. The second workshop will be called "Let's Connect for Success" in which our colleague, Cristina Scarlatescu, will speak about LinkedIn, and the third workshop "The first steps to a successful career" will summarize the information from the first two workshops helping students to make the leap from studies to their first job, to adapt their resume so as to convince the recruiter that they are relevant to the job they are applying for.
Your resume is your first contact with the recruiter and an important document that can help you create a positive impression about yourself. It is important to make it authentic, pay attention to the structure, as well as the information provided so that it fits the job you are applying for. After writing, let a little time pass and then come back to it, trying to answer the most important question: What image does this resume create for me about the candidate?
Sources:
https://www.theladders.com/career-advice/you-only-get-6-seconds-of-fame-make-it-count
https://theundercoverrecruiter.com/create-big-impression-cv/
https://cheekyscientist.com/how-to-ensure-your-resume-makes-a-winning-first-impression/
https://hbr.org/2014/12/how-to-write-a-resume-that-stands-out

Read also: