The BIA HR team starts in recognition, at a tasting

Motivated to know how to work in certain industries and to better understand the areas in which clients of the society operate, our consultants had the initiative to visit a factory … and what could be more suitable for the hottest day of August 23 than a beer factory?
Always eager to learn new things and to experiment, we took advantage of the end of the week and went to visit Tuborg, the beer factory, where we were warmly welcomed.
In this context, we were presented with the organization, spirit and philosophy behind the brand and we witnessed the entire technological process in the factory. It brings together human resources and artificial intelligence through state-of-the-art robots, by efficient and rapid production and bottling flow.
We will leave cold the numerous information collected and analyze, in a brainstorming, how we can make our own processes more efficient.
Meantime, if we were still talking about human resources, here are some impressions:
"If needed, a cold beer can be a treatment for the heat.
I will consume their products with confidence, they have convinced me through hygienic and well-organized workspaces. I was impressed by the manufacturing process and I will have some stories about for the three grandsons." (Doina Dinu)
"Even though I'm not a big fan of beer, I wanted to see its production and bottling cycle. I was impressed by the Tuborg factory and the innovative technology implemented, especially in the context in which today the number of factories in Romania is declining." (Cornel Anghel)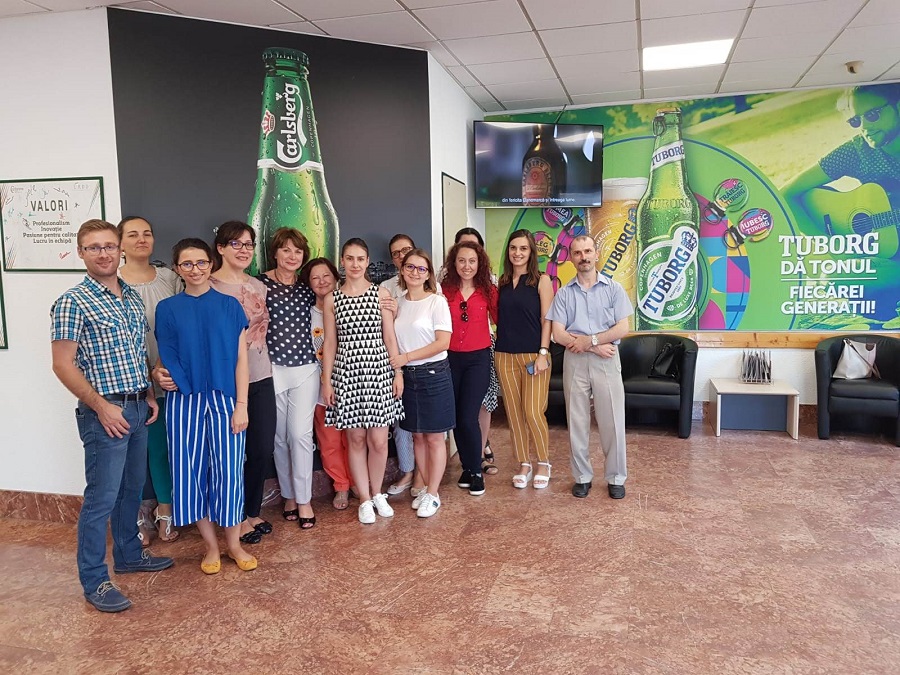 "August 23 – a new experience together. I witnessed part of the brewing process, it was really interesting to see … how to do it, we were like curious children asking questions and looking around.
At the same time, Tuborg's initiative to train young people in the Technical School is exceptional. I think it has positive effects both on the factory and on the graduates who receive this chance to work and to be trained for a job." (Andra Rotarici)
"I was impressed by the Tuborg factory, you do not hear every day the song of thousands of bottles of beer crashing into each other, while you follow the route on the lanes as mini-highways as Romania has not seen since the Romans conquered Dacia.
Tracing the automated barley thread – which is dripped with water and hops in fermentation boilers and beer "quiet" tanks – until bottled in carefully recycled bottles, I gained confidence that their products are designed with a sense of responsibility.
I liked the vision of the company in the retention of the employees, especially the CSR policy through the efforts to invest in the education of future specialists." (Bianca Matei)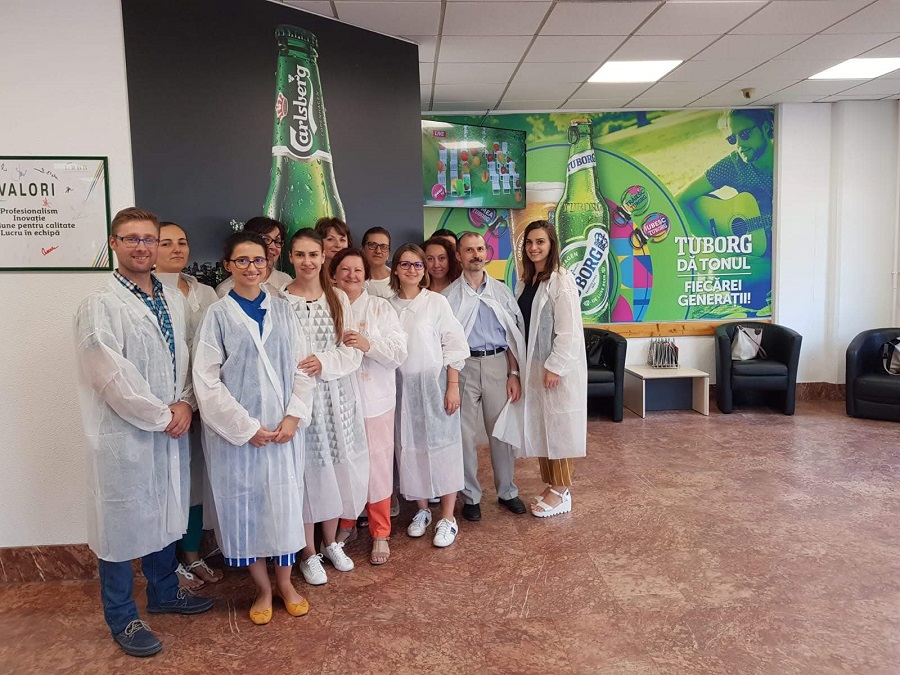 See also other articles with and about BIA HR Team:
We Celebrate in the Traditional Style, with Romanian Blouses and Flowers