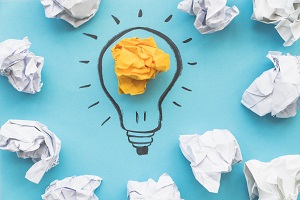 The way you make and manage the
strategic business decisions
determines the success of your company. You will often have to play all the roles, position yourself as an operations manager, HR manager and marketer at the same time, and think about medium and long term.
As a business leader, you make hundreds of decisions each year, but only a few are essential to the profitability of your business. Sometimes a single decision can impact the company to make the difference between success and failure.
A top of the most important actions an entrepreneur or a manager has to do includes:
Financial decisions
Business structure
Operational decisions
Strategic approaches
HR decisions
Of course, all decisions and choices are based on business objectives. The more ambitious these are, the more a healthy approach is needed in the ways to reach them. One of the most recommended methods through you can control that the major decisions you have to make are the ones you need is to turn them into a series of steps: how much will cost a major decision and how you will benefit from it.
What Does the Future Look Like?
A business, regardless of its age, field or innovation, will ultimately be reduced to three components:
Money;
Technology;
People.
There is a part of any business that, although seems purely administrative, can greatly impact the organization. The way you manage your salary calculation and make sure you pay people every month speaks about how visionary you are, how you value your business and how prepared you are to delegate. What is the link between payroll, a purely bureaucratic and repetitive action and your business vision? It all comes down to the trust you give to your business.
Payroll is one of the most important financial components of the business because it can have a serious impact on the net income of an organization. Moreover, the pay is regulated by a series of laws that require precision and fairness. Payroll offers feedback on business, most obviously referring to profit and the need of personnel.
How payroll is made in your organization? Have you already delegated this component or made in-house payroll, with all the efforts of time and personnel required? One of the wisest decisions you can take this year is precisely how wages are calculated and what partner you choose for it.
"We Want to Get Old Together"
Just as
the salary calculation
does not mean only paying people, choosing a payroll provider doesn't just refer to the entity that helps you make those payments right. Your business is part of the economy and needs solid partnerships to work. When it comes to payroll, make sure you choose what's best for the size, type and goals of your company.
As in dance, when the dialogue between partners leads to ring harmony, the compatibility with your business partner is essential. The cost, data security, reputation and possible complementary services are obviously added to this.
When the business report is humanized because the vision is common, and trust and involvement are the pillars of the relationship, you know you made the best decision. Do you want to know what it is like to say to a professional partner that you want to be together until you retire?
Give us a sign
and find out how compatible we are.
You could also be interested in::