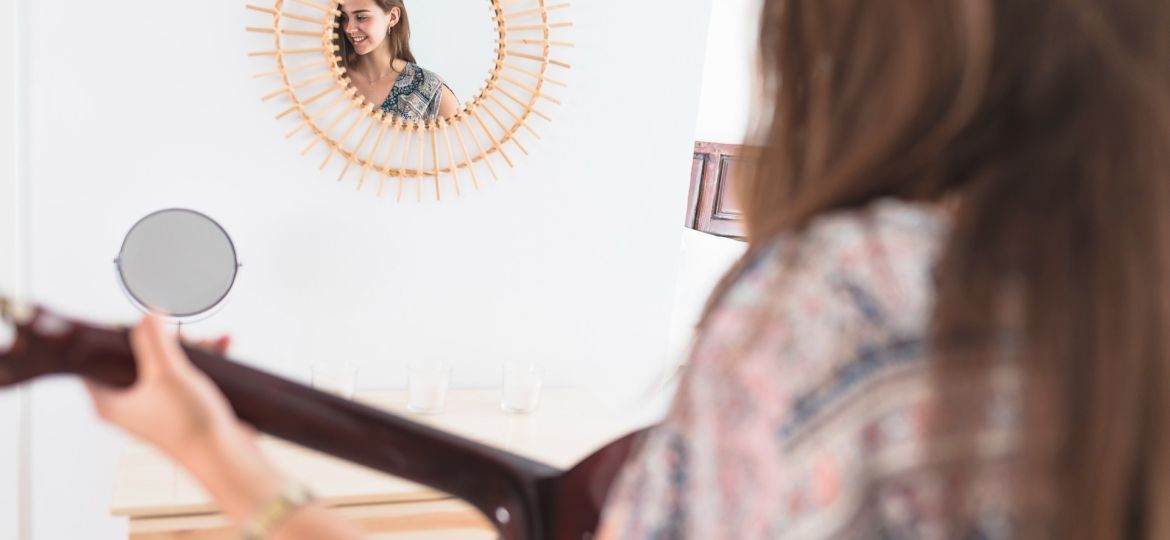 They feel inadequate at the job. And it's normal for people on your team to have this feeling when they start a new job, when they've been at the same job for many years, or when the business goes through changes. In a time when uncertainty is a normality and we can no longer make plans for a longer period, the impostor syndrome also becomes a normality. And when it becomes part of the company culture it's important to manage it. Failure to recognize this can cause unnecessary stress, poor communication, and impact productivity.
According to the Indeed Work Wellbeing Report, 58% of employees experience impostor syndrome at work.
WHAT IS IMPOSTOR SYNDROME?
The concept was introduced in 1978 by Pauline Clance (psychology professor at Georgia State University) and Suzanne Imes (clinical psychologist in Atlanta) to define a lack of confidence in people's performance at work. Some feel that they don't deserve their job or that it was given to them by mistake. They may experience impostor syndrome even if they exceed expectations and are appreciated by their team.
Imposter syndrome has often been discussed as a phenomenon that primarily affects women. But the InnovateMR study found that 65% of all professionals, male, and female, experience this syndrome.
With less than 5% of employers recognizing impostor syndrome in the workplace, according to a recent study by InnovateMR, it's imperative to learn how to manage and support employees.
Forget gender when thinking about who might experience imposter syndrome in your organization. Instead, watch out for the following ways impostor syndrome can manifest in your team:
RELUCTANCE TO Consider OPPORTUNITIES
Being reluctant to take initiative shows a lack of confidence, but also low self-esteem. For example, people on your team may lack self-confidence, turning down promotions or new assignments because they're "not ready yet." They don't highlight their achievements and contributions.
PERFECTIONISM
Perfectionism is a red flag. Perfectionists set unrealistic goals and then criticize themselves heavily when they don't achieve them. They are constantly afraid that they will not live up to an ideal. And the fear of failure can cause severe anxiety or compulsive behavior.
These are some signs of perfectionism:
Problems with delegation as they want to do the tasks themselves to make sure they are done perfectly.
Unrealistic standards for themselves and others.
Procrastination (this may seem counterintuitive, but perfectionists fear failure so much that they get stuck and struggle to start anything).
ADDICTION TO WORK
At first glance, an employee who often comes to the office early or stays late may be a winner for the company, but it's important to pay attention to the potential motivations behind the overwork. Employees who work full-time may be motivated by the belief that they are not qualified enough and need to work harder to keep up with their peers.
How to recognize the signs of work addiction:
They work overtime.
It's hard for them to relax.
They avoid attending social events at work in order to continue working.
INDIVIDUALISM
Colleagues who don't accept help from others feel they have to do everything themselves to prove their worth. They may think that if they ask for help they can't manage the task.
These are some signs of individualism:
Consistently completing tasks without help from others.
Problems delegating or working in teams.
Framing requests for help as requirements of the projects, rather than as support they need for establishing social relations.
Recognizing the symptoms of imposter syndrome is the first step to creating a workplace that helps colleagues overcome their self-doubt. Once you've identified which colleagues experience this syndrome, it's time to take company-wide action.
WHAT YOU CAN DO AS A LEADER TO OVERCOME IMPOSTOR SYNDROME
Providing employees with confidence and support can be a difficult task for any manager, especially when your colleagues are convinced that they are not qualified or do not have the necessary skills for a job. But with impostor syndrome becoming prevalent in various forms, it's up to you to bring balance to the team by assuring people that their work is meaningful and adds value to the company.
BEWARE OF "RED FLAGS!"
Your employees won't share their impostor feelings with you, so you need to know what behaviors to look out for. Unsustainable work habits such as reluctance to new, perfectionism, and working overtime can be the signals of impostor syndrome. Other signals may be withdrawal from a social group, reluctance to ask questions or speak, or persistent excuses when they fall behind on deadlines. All of these can be signs that someone is trying to hide their insecurities. Early initiation of dialogue with people on your team can overcome impostor syndrome from becoming normal.
ESTABLISH CLEAR PERFORMANCE GOALS AND TRACK THEIR ACHIEVEMENT
Make sure the people on your team know what is expected of them and that they agree on the goals they need to achieve.
You can set SMART goals together with each team member. By talking to your colleagues about what is expected of them, there is no room for assumptions that can lead to overwork. Additionally, because SMART goals are achievable and timely, they know how much time they have to achieve them.
Once these goals are established, you should also think about the plan for monitoring their achievement. Start with being close to your colleagues and being approachable. Give them the extra help and resources to help them improve their performance by talking 1:1 whenever needed.
BUILD A CULTURE OF FEEDBACK
Imposter syndrome is related to how people see themselves and how they compare to others. Imposters believe they lack the knowledge, skills, and experience, and that "everyone else" is competent. They may tend to measure their success by comparison and hold themselves up to unrealistic standards.
As a team leader, you can combat this comparative bias by framing performance, growth, and development in more objective terms. Performance feedback, both formal and informal, is an excellent opportunity to remove uncertainty about the employee's "position" in the organization. Also, help them internalize successes and understand that learning and mistakes are accepted and considered part of their growth and development.
When feedback is part of the company culture, it also facilitates employee interaction. They will be more open to sharing ideas about the projects they are working on, realizing all the benefits that teamwork brings. They won't consider weaknesses as a negative thing, but they will see how they complement their peers. A great way to get better results.
GIVE THEM THE OPPORTUNITY TO MAKE DECISIONS
Encourage them to come up with ideas during meetings and through emails. They are the people you have selected perhaps through a rigorous process and who have the skills needed for the company they work for. Give them the opportunity to be the decision-makers. This approach increases their self-perception and confidence.
CREATE AN EMPLOYEE RECOGNITION PLAN
People will work hard for money, but they will want recognition. This approach is in human nature because, in the age of social media, people compare themselves to standards. "Giving real credit to your employees is the easiest way to combat doubt," says Brandon Batt, Director of People at Savory Management Jobs.
And to make the process as interesting as possible, you can gamify it, through positive feedback between employees, in an easy and fun way. Every Friday, every employee gets "100 Cheers" to congratulate their colleagues on something great they've done recently. On Mondays, everyone gets those messages as a boost to start the week with a smile on their face.
CHOOSE MENTORS CAREFULLY
Mentoring can be helpful in combating feelings of impostor. But not all mentors have the same effect – and some can actually make things worse. People with imposter syndrome often worry about how their peers perceive them. Assigning a mentor from within the team who is also responsible for peer review can be an uninspired choice. Choose mentors from outside the team who understand the context but have no evaluation relationship with the employees. This approach will reduce the pressure that can be felt in the relationship.
CREATE A SUPPORTIVE CULTURE: SHARE YOUR OWN pROFESSIONAL INSECURITIES
When you ask people if they experience impostor syndrome feelings, the answer, with few exceptions, is "No!" However, when you ask them how they would guide a person with imposter syndrome, they often say that they would share their experiences and help normalize the situation. And so we are faced with a paradox: people who experience impostor syndrome feelings are reluctant to share their experiences but want to hear the experiences of others.
You can overcome this trend by normalizing impostor feelings in your team. Share some of your own professional setbacks, especially those setbacks that you've overcome in a meaningful way. As Gia Storms writes in her HBR article, "Stories of failure help us relate, normalize setbacks, and create intimacy. When they end with a lesson in resiliency, they galvanize audiences to keep going."
BOOKS ABOUT IMPOSTOR SYNDROME TO RECOMMEND TO YOUR TEAM
82% of people experience imposter syndrome at some point in their lives (according to the National Library of Medicine), and without care and attention, it can be hard to overcome. Reading books on this topic is the first step to overcoming impostor syndrome. Here are some books you can recommend to your team: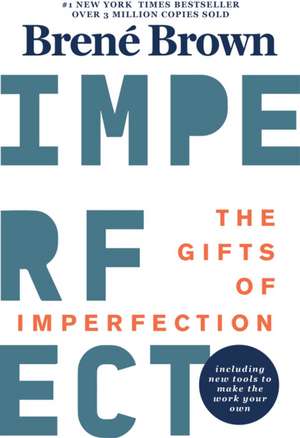 THE GIFTS OF IMPERFECTION, BY BRENÉ BROWN
In The Gifts of Imperfection, Brené Brown writes about how courage, vulnerability, and connection can help overcome the shame and stigma that so often accompanies impostor syndrome.
Each chapter includes lessons and exercises that help you develop self-compassion, which Brown explains is a key practice against impostor syndrome.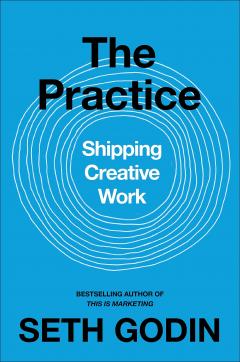 THE PRACTICE: SHIPPING CREATIVE WORK, BY SETH GODIN
Marketing leader, Seth Godin, addresses the outcome obsession over the process that can contribute to impostor syndrome. He suggests that creative people focus on incremental improvement to foster emotional growth.
Godin also suggests that imposter syndrome is a sign that people are doing important work and can use those feelings to improve their processes. The Practice is the book that provides guidance for working with the inner critic and turning the relationship with it into friendship.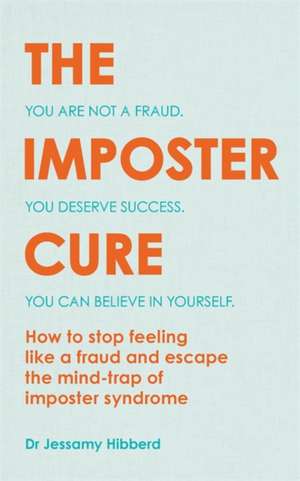 THE IMPOSTER CURE, BY JESSAMY HIBBERD
It takes continuous work to overcome impostor syndrome, and this book paves the way for that. Psychologist Jessamy Hibberd explains how people can break out of a fixed mindset and think differently about themselves. Case studies bring concepts to life and provide concrete examples that help readers develop strategies and tactics for managing impostor syndrome to succeed in their endeavors.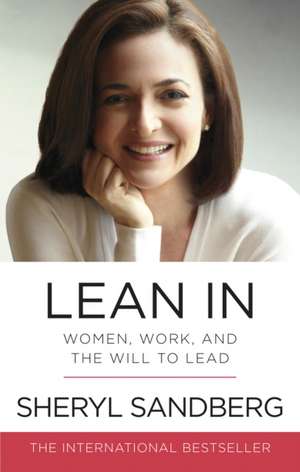 LEAN IN, BY SHERYL SANDBERG
About 75% of women in leadership positions have experienced impostor syndrome (according to a 2020 KPMG study). Sheryl Sandberg's book approaches intensively with this phenomenon. Her bestseller is filled with real-life examples that encourage you to lean into the opportunities and experiences that will help you excel as a leader. Even the most powerful men are tricksters until they succeed.
You are in an important position to provide support to people on your team who are experiencing impostor syndrome. Although their condition can sometimes be difficult to detect, by applying some of these tactics, you can boost your colleagues' confidence in themselves.
Sources:
4 Ways to Combat Imposter Syndrome on Your Team (hbr.org)
https://www.forbes.com/sites/forbeshumanresourcescouncil/2021/01/07/15-leadership-tips-for-helping-your-employees-defeat-imposter-syndrome/?sh=172e6aa64e14
https://www.business.com/articles/recognize-support-employees-with-impostor-syndrome;
https://www.betterup.com/blog/imposter-syndrome-books.
READ ALSO:
HOW YOU SHOULD BE ADDRESSING BURNOUT AND MENTAL HEALTH CHALLENGES NOW