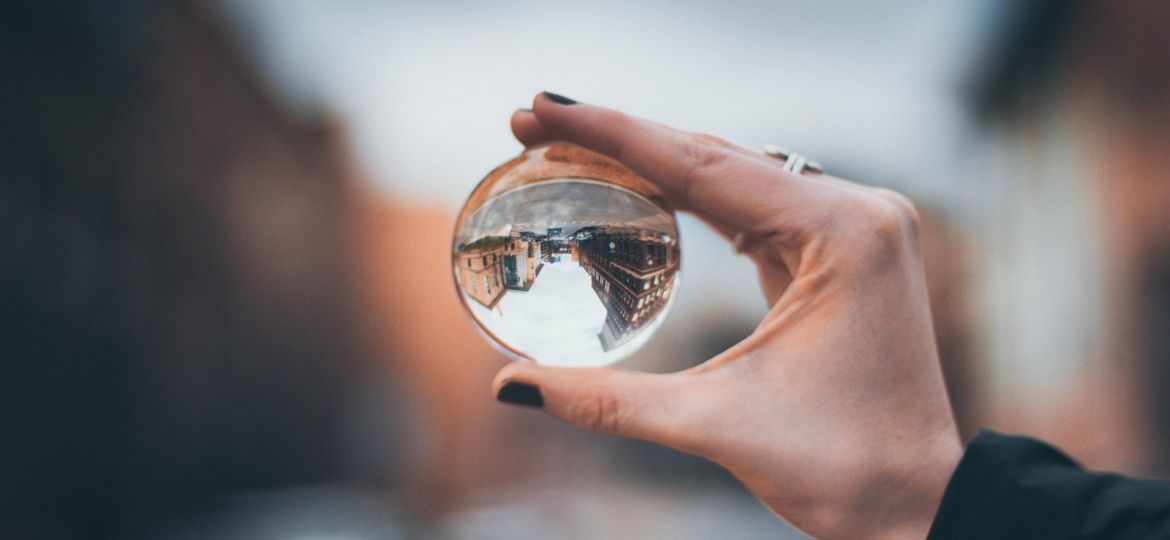 2021 was the year when we gradually returned to normal or the new normal, as we like to call it. We excelled in results that we were reluctant to anticipate in 2020, we continued to adapt to hybrid work and find solutions to motivate our teammates, no matter where they work. It was perhaps the most inspiring decision because it is quite clear: 2022 is a year of candidates, a trend already set in 2021. And you have many more advantages in business when you show appreciation to the people you work with than to continuously recruit and you always start with new people. However, you also have new positions in the company, very specialized, for which you cannot recruit internally. How do you attract the best? How do you keep your balance so that the people on the team feel that they are still appreciated? The solution is to observe the behavior of candidates and employees and follow the guidance of HR leaders. Here are the most important trends in recruitment and retention in 2022.
Agility is the key factor in successful recruitment, according to the annual Recruiter Nation survey conducted by the talent company Jobvite, on a sample of 800 recruitment professionals from the USA.
"Things have changed so quickly and we find that recruiters are becoming more and more adaptable to labor market trends. They need to hire more people than ever before, and all because of a lack of talent", said Kerry Gilliam, marketing vice president at Jobvite.
But where there is a great challenge, there is also a great opportunity: "Recruitment teams use more external workers, analyze every source/platform that can bring them the talents they are looking for, and rethink the job requirements. If companies can invest in their employment teams and rethink the employee value proposition, this is a great opportunity ", adds Gilliam. Here are some of the key findings and trends in the Jobvite report.
TRENDS IN RECRUITMENT
FOCUS ON QUALITY, NOT QUANTITY IN EMPLOYMENT
Improving the quality of employment is a priority for recruiters in the next 12 months, according to Jobvite. In the last two years, due to the pandemic and the restrictions, some businesses have closed, and when the conditions relaxed, the recruiters were forced to recruit for many positions in a short time. In 2022, they aim to evaluate the effectiveness of these commitments.
Kerry Gilliam, vice president of marketing at Jobvite, says investing in automation to improve efficiency and give recruiters more time to build relationships (with the people they want to recruit for their teams) is also a priority in the current labor market, where they have many jobs.
64% of recruiters expect recruitment budgets to increase over the next six to 12 months, allowing them to outsource recruitment to agencies or invest in in-house employment programs.
"We see a lot of internal mobility. Everyone is afraid of the "Great Resignation," and companies are thinking about how to keep their best talent ", said Gilliam.
ADAPT TO THE EXPECTATIONS OF PANDEMIC CANDIDATES
Recruiters expect to continue to face the challenges of the pandemic in 2022, to make decisions about health and safety at work, no matter how their people work, from the office, hybrid, or remote.
"Organizations will lose talent if they don't meet the expectations of candidates and employees on these issues," said Amber Ferrari, marketing manager at Jobvite. "A certain form of flexibility is becoming less and less an advantage, it's more of a realistic expectation."
Another aspect is the impact that the pandemic has on people. Stress and exhaustion continue to be felt intensely by professionals (such as recruiters), and the appreciation received from management is a simple solution to create a pleasant working environment. "Recruiters could probably use more investment in technology and more budget for job advertising, but the appreciation from the manager is very important," said Tim Sackett, president of HRU Technical Resources and a member of SHRM.
TAKE INTO ACCOUNT WHAT CANDIDATES WANT
73% of recruiters report an increase in negotiations for higher salaries – by more than 20 percentage points compared to 2020. "Recruiters tell me that employers have to pay much more for the same roles. And candidates are very educated about their market value", said Kerry Gilliam, marketing vice president at Jobvite.
In terms of benefits, candidates expect medical services, but also facilities in the area of ​​child care. "Flexibility and childcare support are among the most important expectations that employees have from employers," adds Gilliam.
CREATE A PLEASANT EXPERIENCE IN THE RECRUITMENT PROCESS
The Jobvite survey shows that in order to compete for talent, employers need to improve the efficiency of the recruitment process. Use automation and artificial intelligence software to generate, select, schedule, and chat with job seekers.
"Through automation, companies can more efficiently and quickly identify the best candidates for available positions. All the tasks that a recruiter does more than five times a day should be automated, "says Anil Dharni, CEO and co-founder of Sense, an automation platform in San Francisco.
Chatbots are among the most popular tools used, Jobvite has discovered. Just over half (51%) of the recruiters surveyed said that their organization uses chatbots in the recruitment process.
"Candidates want an Amazon-like experience when looking for a job. They want their information to be up-to-date and accurate, they want their preferences to be remembered and connected to the positions they deem appropriate, "said Anil Dharni, CEO and co-founder of Sense.
CREATE A PLEASANT EXPERIENCE AT THE INTERVIEW
Did you ever go to an interview in a company with a good reputation? And did you deal with less pleasant situations, such as recruiters being late, asking personal questions, or promising to send feedback within a certain time frame but isn't that happening?
The experience of candidates before recruitment, during it, but also post-recruitment can affect the reputation of your company in the labor market. And it is your role to monitor the image of the employer, to see what impact it has on candidates and employees.
A survey conducted by Kelly Services (global leader in labor management) shows that 97% of candidates who had a positive experience in the recruitment process would encourage others to apply, and 55% of them would share positive experiences on social networks. Therefore, providing a positive experience for candidates not only improves the company's reputation but also attracts new talent long after the interview.
BET ON SCREENING OF CANDIDATES IN PRACTICE
The pandemic has had an impact on almost every business in the world, and perhaps the most important lesson is that we can't afford an employee who doesn't have a return on investment. And his value can be identified in the interview.
A large part of recruitment is still based on CVs and letters of intent that do not seem to be the best indicator of a candidate's potential. In fact, according to Talents Unlimited, the correlation between experience and future job performance is only 0.06 on a scale of 0 to 1. Screening candidates while they practice in the company show you if they have the actual skills needed for the position – something not so easy to do in an "ordinary" selection process.
ADAPT RECRUITMENT PROCESS FOR REMOTE WORK
The pandemic turned remote work from a rare benefit into a normal benefit. More than 54% of Americans say they would like to continue working remotely after the pandemic ends, according to the Pew Research Center. Gallup shows that 54% of workers would quit their jobs if they could not work from home. Another study shows that 80% of respondents said they would not accept a job that does not offer flexible work.
Remote work brings more benefits to employees, but also to you as an employer. Online recruitment speeds up the hiring process and saves money. But most importantly, it makes recruiting much easier and more diverse. The fact that you can hire people from all over the world means that your talent pool is unlimited. This means the opportunity to find the right candidates and bring more diversity to the company, which also means better business ideas.
BUT HOW DO YOU MOTIVATE COLLEAGUES WHEN YOU RECRUIT NEW COLLEAGUES?
It is quite obvious that you can no longer rely only on traditional strategies (ads on the recruitment site, on job platforms, or headhunting) to find the top talents. Instead, you could propose to your team collaborative recruitment, one of the most important trends in recruitment in 2022. Basically, this process should not be just your task, but the task of a team, in which each member has a well-defined role.
Collaborative recruitment is based on a simple principle: recruitment does not take place in a vacuum. Teams need to find ways to break away from traditional recruitment patterns and find solutions for fast and highly competitive recruitment. The workload is simply too high and many of the jobs should be done in a short time, and recruiters should not manage these processes on their own.
What is collaborative recruitment?
Collaborative recruitment is a method of recruitment based on teamwork. It includes not only colleagues from recruitment, but also colleagues from other departments in the screening, interview, and decision-making phases. Through this model, there is a close collaboration between HR and other teams in the organization, to identify the best employees.
Collaborative recruitment allows candidates to meet more people than they would in a traditional process, giving them more in-depth knowledge of the colleagues they will work with and the company.
In addition to interviews, collaborative recruitment can also involve more in-depth communication about candidate evaluation and recruitment decisions. This will allow you to provide specific feedback and recommendations to candidates.
The purpose of collaborative recruitment is to add more specialists to the recruitment process in order to do a higher assessment of potential candidates.
What are the benefits of collaborative recruitment?
There is a long list of benefits associated with collaborative recruitment and this can vary depending on the size of the organization, industry, and employment aspirations. There are six benefits, which we can call universal for almost all companies that use collaborative recruitment:
Reducing stress and recruiter's workload
Better screening for new colleagues to fit the company's culture
Better experiences for candidates
Reducing unconscious bias
Better employment quality and better retention
Motivating current employees, by involving them in recruitment and important business decisions
Who should be part of the hiring team?
To ensure the success of the recruitment process, to make it easier and more scalable, it's useful to define the roles that are usually involved.
Human resources specialists who are responsible for: screening applicants, interviews, hiring decisions, coaching for new employees. To accomplish these tasks, hiring teams typically include the following roles:
Recruitment managers. They are responsible for coordinating the HR team throughout the recruitment process, providing a clear view of the type of candidate required for the position and the requirements of the position.
Recruiters. They are intermediaries between the recruitment manager and the candidates, they are recruitment strategists and those responsible for screening the candidates, for carrying out and completing the hiring process.
Interviewers. The recruitment team usually includes the recruiter, the recruitment manager, the team managers, and the direct members of the team, with whom the chosen candidate will work. The purpose is to include all relevant stakeholders in the engagement team in order to provide detailed information to the candidate and to conduct an objective assessment.
HR TRENDS 2022

BE SPECIFIC IN COMMUNICATING THE EMPLOYER BRAND
2021 was the year of employer branding. As the competition for talent has increased, employers have realized how important the perception of candidates and employees was.
Candidates, as well as employees, have heard more and more often that this is a "great place to work". But the generic terms are not convincing. In 2022, the development of the employer brand will be crucial to achieving the desired results in recruitment and retention. You will need to analyze the company's culture and decide not only what makes it unique, but also the type of candidates that could evolve here. You could achieve your objectives if you promote the company's culture and talk about your work ethic. If you adapt the messages so that people resonate emotionally with the brand. To improve talent recruitment and retention in 2022, you need to be more specific (than in other years) in what you communicate about the employer brand.
If we were to talk about the recruitment and retention of the last two years, among the most important words should be the people, the connections established with them, adaptation, stability, respect, appreciation. It's the story of and about people. The values ​​we have learned to appreciate in 2020 and 2021 will be the trends of 2022 and will most likely guide the recruitment processes in the years to come. Are you ready to attract the best talent?
Sources of HR TRENDS Article:
https://www.shrm.org/resourcesandtools/hr-topics/talent-acquisition/pages/recruiters-will-continue-adapt-in-2022.aspx
https://www.innoflow.io/2021/09/13/5-recruiting-strategies-to-implement-in-2022/
https://recruitee.com/collaborative-hiring-guide
https://www.talent-works.com/2021/11/8-recruitment-trends-we-expect-to-see-more-of-in-2022/
READ ALSO
How to sustain and improve Company Culture in hybrid work model