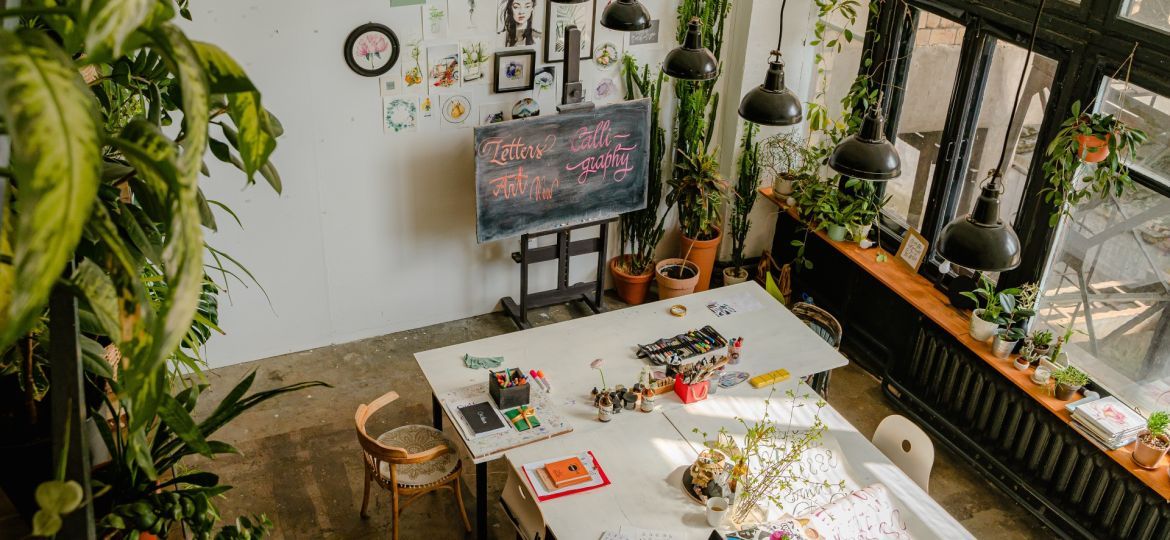 Hard-to-fill vacancies are perhaps one of the biggest challenges you've faced in recruitment for many years, and they will likely continue to be a challenge as long as people are selective in their job choices and have an offer to choose from. Almost every industry faces skills gaps, and often the roles for which there is the greatest demand post-pandemic are the hardest to fill. The good news is that there are strategies for finding the right candidates for hard-to-fill vacancies. Find out why some jobs are so difficult to fill and what you can do to overcome these challenges.
WHY IS IT DIFFICULT fill CERTAIN POSITIONS
In the recent Payscale Compensation Best Practices Report, 59% of respondents reported having positions open for at least six months – or longer! There are a variety of reasons why these jobs are hard to fill:
The physical location, job, or coverage area is not attractive to candidates
The company culture
Lack of a competitive salary or benefits
A job description that is too specific or too general
Lack of candidates: lack of training, talent, or qualifications required in a field
Employer branding
According to a study carried out this year by a recruitment platform from Romania, the biggest shortage of employees is in IT Engineering and the technical field, because academic or professional training does not keep up with demand, and the new fiscal measures, which would be adopted in the fall, put an additional barrier to recruitment for these fields.
THE CHALLENGES OF THE YEAR 2023 (AND NOT ONLY) IN RECRUITMENT
In a recent survey, Wave (a software company) asked recruiters and recruitment agency managers whether hard-to-fill vacancies are currently a challenge. The results confirmed expectations: 86% of respondents said hard-to-fill vacancies are one of their biggest challenges, and 14% said they anticipate problems filling vacancies in the coming year.
In Romania, for example, there is a shortage of workers of one million people, and perhaps it's not at all surprising that vacant, hard-to-fill jobs have become commonplace in the market. Added to this are rapid advances in technology, meaning many jobs did not exist 15 years ago, creating huge skills gaps.
WHAT CAN YOU DO UNDER THESE CONDITIONS TO FIND QUALITY CANDIDATES FOR HARD-TO-FILL VACANCIES?
Create the recruitment strategy
By developing a strategic recruitment plan, you prepare yourself and your team for the challenges specific to each stage of the hiring process. A proactive recruitment strategy can save time and money and help avoid costly mistakes.
A strategic recruiting plan creates opportunities beyond finding a great fit for a specific position. It's a chance to align company goals and skills gaps with your team's future hiring initiatives. For hard-to-fill positions, determine the recruiting strategies, the recruiting performance tracking, and the assessment tools you'll use.
Check your database first
Search the database before posting the job. You may have the candidate you need right there, saving you time. In a recent survey, Wave asked recruiters how they approach hard-to-fill vacancies, and 88% of respondents said they first search the database for resumes, an approach that remains valid because it cuts costs and speeds up the process of recruitment.
Explore opportunities within the company
Sometimes the job you're recruiting for is so specific that it's never been filled before. And in this case, you can watch in the team. Knowing the culture and work processes can be a good start for colleagues interested in conversion or internal mobility, but also for the company. All you have to do is invest in improving their skills, through training and mentoring programs that can go a long way in bridging the talent gap.
Create an attractive job ad
Searching for a job can be like a search for a product. Candidates are looking for an enjoyable, positive experience and a valuable product from a well-known brand. The first step is to get their attention right from the job ad.
Be persuasive, inclusive, and above all, realistic. People don't appreciate a long list of required skills and qualifications. Instead, a job ad tells the story of what the company has to offer and communicates its mission, values, and unique benefits. You could also mention social responsibility initiatives and projects that make the company unique.
Include salary in the job ad
Omitting salary could deter a number of candidates from applying. Transparency is crucial if you are struggling to attract candidates for a particular position. Research by reed.co.uk showed a 27% increase in applications when salary details were published in job adverts. The May 2023 LinkedIn United Kingdom Talent Trends report found that salary is now the top motivator for both candidates and employees.
Create a compelling value proposition
To attract candidates to apply for hard-to-fill positions, answer the following questions in the job ad: What differentiates the company and the job? What makes them unique and attractive? How can you better showcase your culture and mission? How can you highlight the benefits, perks, and growth opportunities you offer? How can you address potential challenges or disadvantages that candidates may have? By crafting a persuasive and honest value proposition, you can set yourself apart from the competition and attract candidates' curiosity and interest.
Offer flexibility
When trying to attract candidates for hard-to-fill positions, it's essential to think and search first and really understand what these candidates are looking for in a role and a company. According to a survey carried out by a recruitment platform from Romania, 28.3% of the respondents answered that they want to work hybrid, but they should be the ones who decide how many days they will come to the office. You could offer forms of flexibility at work, which you can learn even from your colleagues.
Wave data showed that over the last 12 months, jobs that offer flexibility received more applications than those that didn't. Flexible jobs averaged 16 applications/job, and non-flexible jobs received 14 applications per job.
Constantly work on your employer brand
Improving your employer brand can help you fill certain jobs more easily. When people know you care about your employees and provide the benefits they want, you increase your chances of attracting more candidates. Use social media to show people what it's like to work at your company. Present stories from current employees about why they love working on this team. You can take quick tours of the office to show the workspace. In addition to using social media to build your employer brand, you can use content marketing to your advantage. Create content that makes your company more accessible to candidates, giving them ideas for preparing their resume and attending the interview.
Simplify the recruitment process
Once you've found candidates for the hard-to-fill positions and there's availability on their side, you need to keep them engaged and motivated throughout the hiring process. A recruitment process with many steps or a lack of transparency makes them give up and quit. To simplify it, you can compress or abandon certain stages, give clear and timely feedback, use tools to automate and simplify tasks, and involve direct managers (with whom he will work) from the beginning in the recruitment of the new colleague) and set realistic expectations.
Niche search
One of the most common problems that make it difficult for you to fill certain jobs is specialization. The perfect candidate must have a skill set that is specific, unusual, and limited in the job market. To find this talent, be flexible in your recruitment! Explore niche communities and online specialist groups.
Or you can find a specialist in your field of activity and ask him: "How do I find someone like you?" "What online groups and communities are you in?" "What recruiting strategy would you use if you were looking for someone like you?"
Collaborate with the universities
If there are high schools and colleges that train the talents you need, create partnerships with them. Implement job shadowing programs for high school students, create internships for high school students and college students, and organize recruiting fairs in colleges and universities.
Check where you are having difficulties
How quickly do you find candidates for a job vacancy that seems hard to fill? Are you promoting it on the right platforms? Are candidates dropping out of the recruitment process, and if so, where? It's important to give them a positive experience throughout the process, from application to interview and offer. In highly competitive industries, reducing the time to hire is essential to ensure you don't lose qualified candidates to competitors.
Respond to applications and inquiries as quickly as possible. Let candidates know if they've passed a certain stage of the recruitment process and make sure they have all the relevant information before the interview date. After the interview follow up with them to give them feedback, whether or not they've moved on to the next stage or received an offer.
Take feedback into account
Being receptive to feedback can help you discover ways to improve your hiring processes. Find out why employees are leaving hard-to-fill jobs to see if you can improve those roles.
Ask for feedback from candidates who turn down job offers. You can't always change certain processes, but you may be able to fix things that matter and make jobs more attractive.
​
WORK WITH A RECRUITMENT COMPANY
The BIA Human Capital Solutions team has over 30 years of experience in recruitment and can offer you business support. We want you to have more time for your team and we always try to find the best solutions to attract new colleagues, even for the more difficult fields or positions to fill. Here are the advantages of recruiting through BIA HCS:
Recruitment experience in different fields: accounting, construction, retail, medical, pharma, automotive, and architecture.
90% of projects are successfully completed through direct search and headhunting.
Reduction of recruitment time, some positions were filled in less than 5 working days from the start of the project.
Database of over 37,500 candidates.
Integrating the job profile into the company culture and defining the candidate search strategy.
Support in candidate job offer and negotiation.
Tell us about your business and recruitment needs at biaoffice@bia.ro
It would be great to have a secret recipe or success plan for filling certain jobs that are known to be difficult, but in reality, there is no such thing. It's up to you to create a plan, and with strategy and a lot of perseverance, you'll find that filling even the most difficult positions may not be as difficult as you'd expect!
Sources:
https://ukrecruiter.co.uk/2023/08/21/top-tips-to-attract-candidates-to-hard-to-fill-vacancies/;
https://harver.com/blog/recruiting-for-hard-to-fill-positions/;
https://bluivygroup.com/blog/how-to-create-job-postings-that-boost-your-employer-brand/;
https://www.indeed.com/hire/c/info/recruiting-for-hard-to-fill-positions?co=US;
https://www.linkedin.com/advice/0/how-do-you-recruit-difficult-to-fill-positions
READ ALSO:
WHY YOU HAVE MANAGERS WITHOUT "PEOPLE SKILLS" AND HOW IMPORTANT IT IS TO DEVELOP THEM
WHY EVERY LEADER SHOULD BE USING Employee NET PROMOTER SCORE ON HIS TEAM