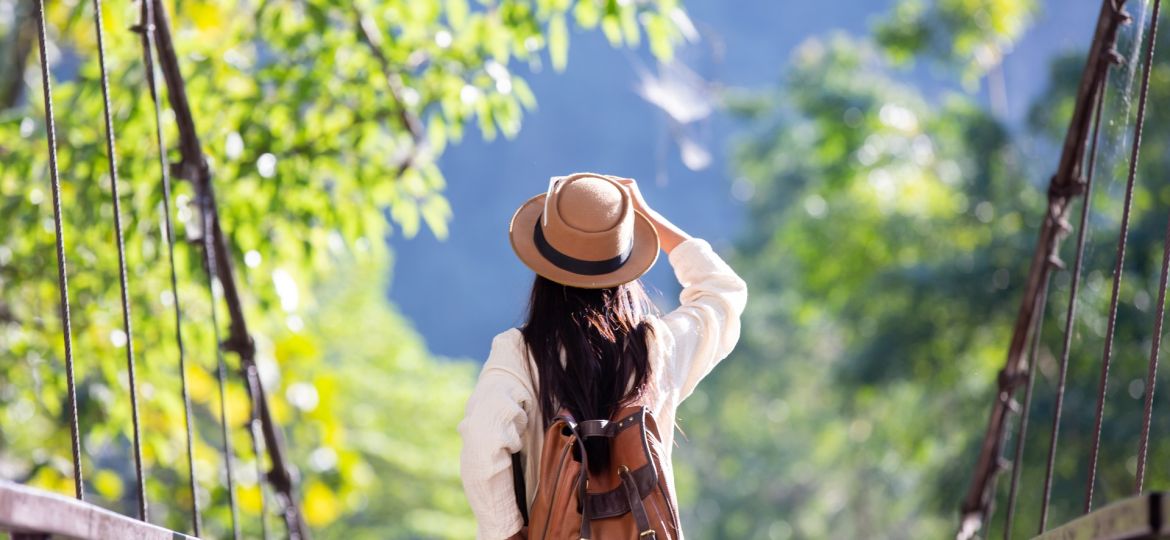 If we analyze the academic environment in Romania, we will find specializations in the field of management education. But the theory is still the basis and less the adaptation to the companies need to have leaders who, in the current context, can motivate people. In general, the focus is on training good experts. In companies, we see the consequences of this approach. It turns out that people who are good experts in their field are also considered good team leaders and get promoted. Because there is a misconception that the manager must know everything an expert knows, and he will handle people.
It gets to the point where even people with leadership skills become overwhelmed by the problems of managing the operational side, so they forget about empathy, about motivating their teammates. They lack the part of understanding the expectations of their colleagues and this is where the retention problems start. And many general managers wonder why people leave them. Where did they go wrong? Find out below which are the most important leadership skills in 2023 and what you can do if you have middle managers on your team without these skills!
Leadership in 2023. The skills you can develop to motivate people
At a time when the effects of inflation affect us and all eyes are on the new fiscal measures that will be soon adopted, companies need leaders who are present and attentive. While financial skills and strategic thinking will always be essential, people-centric leadership skills rise to the top of the list of the most important skills managers need to have to succeed today.
Reflective and empathetic leadership. There is a need for more reflective, authentic leadership that creates greater engagement. Leaders must inspire when they communicate, and not shy away from showing their vulnerabilities to colleagues. Everything, of course, with a limit, keeping a balance between supporting people and achieving business goals.
Support to evolve and not just survive. The pandemic has shown even more the need to take care of people. Leaders must be able to develop trusting relationships, provide opportunities for team members to communicate, and create the conditions necessary for them to feel good at work. They are the ones who can support the team members to excel and develop in the direction they want and it's also suitable for the company.
Developing a growth mindset. To thrive, companies must be able to adapt quickly to the ever-changing environments in which they operate. To do this, leaders must be able to build an adaptive culture, see the failures of others as opportunities to make the organization better and remain curious.
"Leadership is not about being in charge. Leadership is about taking care of those in your charge." Simon Sinek
Mentorship: Leaders must be able to demonstrate that they understand that each team member is skilled and makes a valuable contribution to the organization. Also, their role is to take care of talent development, their training should continue throughout a career. They have a plus when they see development as more than career advancement to keep their people engaged.
Developing colleagues' leadership. The quality of leadership makes the difference between success and failure. Leaders are those who can encourage leadership in their team by personal modeling and using the ability to work in a team.
Creating psychological safety. Encourage people to express their points of view by assuring them that they will not be judged for presenting their ideas, questions, concerns, or mistakes. Leaders must be able to demonstrate to their team that they are engaged, cultivate positivity, include their team in decision-making, be be open to feedback.
Developing self-awareness. Leaders who are self-aware understand their strengths and weaknesses. Authenticity is essential to them and their teams. They build it through empathy and the courage to talk about their experiences, mistakes, and lessons learned.
CHALLENGES WHEN WE CONSIDER THAT AN EXPERT IS ALSO A GOOD PEOPLE MANAGER
Whether they're open or not, some managers just aren't good at managing people, and this can affect the team and the business. Here are the situations and problems that can impact companies:
"WE HAVE FOUND SOMEONE WITH A LOT OF KNOWLEDGE/SKILLS WHO IS PERFECT FOR THE MANAGER ROLE"
A people manager needs leadership skills. To assume this role on a day-to-day basis, giving up his duties as a technical expert. If he doesn't have skills in the area of motivation and relating to people in the team, it does not matter how much technical knowledge he has, he will not be effective. And his team will not be effective.
SOME EXPERT MANAGERS DON'T VALUE PEOPLE
Managers who are not interested in managing the relationship with the people on their team see their team members as a burden and start looking at them from a financial point of view. Some even come to the conclusion: "This person costs me so much." They don't see people as valuable and they show their adversity in all their behaviors and actions.
THE MANAGER AVOIDS CONFLICTS
Also, managers who lack people management skills avoid conflict, thus contributing to worsening problems. They will face small, unpleasant problems that, left unaddressed, will snowball. Because from the start the managers don't know how to approach them.
HE PUSHES THE ISSUES TO HR
For example, a conversation about people management or performance management reaches HR when it could be solved between the manager and the person on his team. But the manager asks the HR colleague to do it for him.
This approach affects the manager's reputation. It also diminishes the role of the HR person. If HR becomes a people manager, you diminish its role as a mediator. It becomes an attentive guardian of compliance with company policies, which will prevent the business from evolving.
HE CREATES PRODUCTIVITY PROBLEMS
These are the types of problems that start to form when we have managers who don't like being leaders for people.
decrease in turnover
decrease in productivity
the team splits into groups
discontent
other dysfunctional behaviors.
MANAGER NOT SUITABLE FOR LEADER ROLE. WHAT ARE THE NEXT STEPS?
HAVE AN OPEN CONVERSATION WITH HIM
A conversation will help you better understand the situation from his perspective. Approach the discussion with an open and unbiased mind, making sure you cover the following topics:
Expectations. Tasks and expectations can often be lost sight of. The person you are working with may not know that they have a responsibility to do certain things. This is a great time to mention any expectations that may be unclear.
Support needed. If the manager is not managing his team, it may be because he does not have the right support, the right tools, training, or the right people on his team. Find out what obstacles he might face and find out how you can support him!
His motivation. Try to understand what motivates him. What inspired him to take on this managerial role, where does he see himself in his career and what makes him happy about coming to work? They may simply not be in the right job, or they may just need a different motivation. Once you understand the situation from his perspective, you can act.
MANAGE ATTITUDES AND BEHAVIORS
You've probably met professional people, who are focused on hitting their KPIs, but their behavior isn't appropriate. And behaviors are much harder to change than skills.
If you have a middle manager on the team who doesn't behave according to the expectations of his colleagues, you have to manage that behavior, regardless of his results. In one-on-one meetings, communicate your attitude expectations.
PROVIDE TRAINING TO DEVELOP LEADERSHIP SKILLS
From the moment you appoint them to team coordination roles, provide them with leadership training, a mentor they can rely on regularly for motivation, advice and learning, or a shadowing program within the team. The same approach is valid for those who are already managers. Evaluate the managers who are in training, discuss whenever necessary to provide them with other resources necessary for training, find out what situations they encounter in the relationship with the team, and what solutions they propose to overcome these challenges.
CREATE INCENTIVES
In addition to training, offer financial benefits after managers' performance reviews and team feedback. These can be in the form of bonuses or annual salary increases. It's important for managers to have multiple types of motivations.
RECOGNIZE MANAGERS WHO CAN NOT BE LEADERS
If managers' approach does not change after training and they are not oriented towards motivating people then it's okay to admit that they are not suitable for the role of leaders. Some may not know how or have the will. Others may know how, but they don't have the will. Or vice versa. Either way, it won't work. Then you have to have an honest conversation and ask them, "Is this something you really want to do?" And if they're valuable as technical experts, talk to them to see what role suits them best.
PROMOTE LEADERS
Leadership roles have the biggest impact on the team in terms of engagement and productivity. So you have to make sure you have the right people in the right places in those roles.
Start from within the company: Are there engaged people in their teams that you can start to develop? Can you come up with a new approach to the role of manager?
Sources:
https://www.linkedin.com/pulse/how-deal-managers-who-dont-like-people-stuff-karen-kirton/;
https://www.zenefits.com/workest/hr-headaches-series-does-your-company-have-managers-with-no-people-skills/;
https://www.linkedin.com/pulse/most-important-leadership-skills-2023-philippa-mathewson/
READ ALSO:
WHY EVERY LEADER SHOULD BE USING Employee NET PROMOTER SCORE ON HIS TEAM