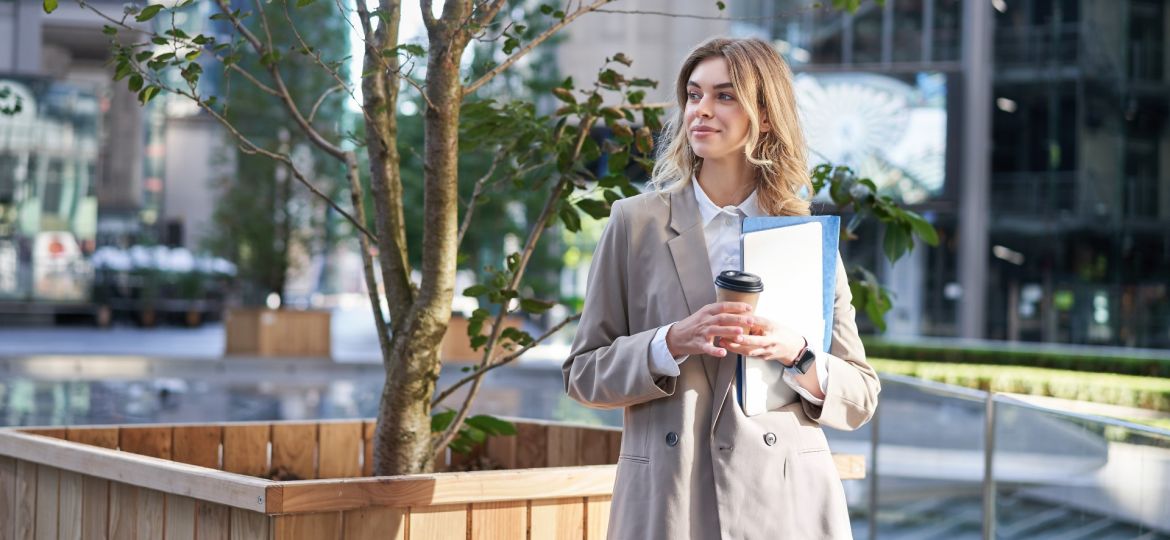 First, there was The Great Resignation and then Quiet Quitting. Now, the international media is talking about a new "career cushioning" phenomenon.
Employees are concerned about job security in 2023, but also about the evolution of prices, and they are working on Plan B. They fear for their future and, while they have a stable job, they go in search of new jobs, a process which can exhaust them, especially since at the end of the year, when the workload is much higher. Human resources professionals have called this phenomenon career cushioning, where cushioning means weakening/decreasing.
WHERE DOES THE TERM COME FROM?
Career cushioning comes from the dating world, where people in relationships wait for a breakup while keeping their romantic options open. And the term entered the workplace as tech giants like Twitter, Meta, and Amazon made thousands of layoffs and created workplace safety concerns for current employees.
"The risk for management is that the new opportunity offered to employees will be more exciting than the current one," says HR expert Ron Porter, senior client partner at Korn Ferry.
WHY CAREER CUSHIONING IS A WAKE SIGN FOR MANAGERS
According to a September 2022 survey conducted by temporary job platform Bluecrew, two-thirds of workers planned to search for new jobs to combat inflation in the coming year. Their intention comes at an inopportune time for companies. "With the economy in a potential recession, companies typically rely on the goodwill of their employees," says Mark Royal, senior client partner at Korn Ferry. He says managers should view employee job searches as a serious indicator of an engagement problem. "Perhaps employees feel that in the current work environment they are not appreciated or they are not valued as people," says Royal.
In addition to an uptick in job searches and conversations about layoffs and the recession, LinkedIn career expert, Blair Heitmann, pointed to other signs that the overall workforce is bracing for a less optimistic scenario.
First, some people work more. LinkedIn found that one in five people plan to work longer hours (20%) or take a second job (18%), while 15% are considering a more stable job. The trend is particularly pronounced among Gen Z, where 34% plan to work more hours, 30% take on a second job, and 32% are considering a more stable job.
Additionally, employees are marketing their skills more, with 365 million skills added to LinkedIn profiles in the last 12 months, up 43% year-on-year. According to the platform, the number of recruiters explicitly using skills to fill roles has increased by 30% year-on-year.
HOW IS THE END OF THE YEAR IF WE REFER TO EMPLOYEE Engagement
Some employees know that performance reviews and bonus season are coming up, so they may become more involved in helping their companies and put the job search on the second plan. "But those too distracted by news and media headlines will be career cushioners, which will likely lead to poor quality of their work," says Nathan Blain, global leader at Korn Ferry. He emphasizes the positive correlation between employee engagement and individual performance at work. "That's a very powerful relationship, so it's really important that leaders have their teams 100 percent engaged in the work they're doing."
WHAT YOU CAN DO IN THIS CONTEXT TO KEEP YOUR TALENTED PEOPLE ON THE TEAM
Counterintuitively, experts don't suggest trying to prevent team members from looking for jobs elsewhere. Nathan Blain suggests starting with separate one-on-one discussions on each of these topics: performance and career plans. Career talks focus on what an employee wants, where she or he is going, and how to get there—and that's okay if that career path is outside the organization. "You're better served if you have that conversation and you're open about it," Blain says because a career is long and it's normal for people to want to try different jobs.
Analyze which employees would be particularly difficult to replace, and constantly talk to them and provide opportunities for both them and their teams.
Ron Porter, senior client partner at Korn Ferry notes that managers often forget a simple step to eliminate unnecessary anxiety: constantly informing all employees about the business direction and the positions of individuals on that trajectory.
WHAT ARE PEOPLE LOOKING FOR IN A NEW JOB NOW?
Flexibility continues to be a top priority for employees, according to LinkedIn's October 2022 Global Talent Trends report, but only about a third of leaders say workplace flexibility is a priority now. More than half (56%) of U.S. executives say they are concerned that economic uncertainty will force them to abandon advances in flexible working.
Meanwhile, even if job seekers continue to be interested in remote jobs, their percentage continues to decline. Remote jobs now account for 14% of all jobs on LinkedIn, down from 20% last March.
Upskilling – an attractive benefit for younger generations as well as middle-class workers – is also under threat, as only 39% of US managers say they invest in learning and development opportunities and 60% are concerned that economic uncertainty current will affect their progress in such areas.
From the role of manager, adapt your decisions according to economic situations and changes in the field of business activity, just as employees adapt their decisions, job security being their priority now. Great Resignation, Quiet Quitting, and more recently, Career Cushioning cannot be stopped, but it pays to do everything in your power to avoid your team losing talented people. Acknowledgment, one-on-one discussions about career plans, and a career plan within the company can make a difference.
Sources:
https://www.bloomberg.com/news/newsletters/2022-11-22/tech-layoffs-have-workers-job-hunting-while-employed-as-career-cushion?srnd=premium-asia
https://www.kornferry.com/insights/this-week-in-leadership/career-cushioning-looking-for-the-next-job
READ ALSO:
WHY IT'S IMPORTANT TO SHOW GRATITUDE TO THE PEOPLE ON YOUR TEAM
Job security. Why you should approach now this topic with your team