Context
In most countries, autumn usually signals the end of the summer vacation and beginning of the school year. In 2020 though, it is still uncertain what this new beginning will look like for the world's two billion children. According to UNICEF and the World Health Organization (WHO), globally, almost half of the schools couldn't provide adequate hygiene conditions for its students in 2019 – running water and soap for hand washing.
In Romania, 78, 000 people have been infected with Covid-19 – 35, 000 have been declared cured while 3, 000 lives have been lost. Economic consequences are here already – the Romanian National Statistics Institute has already noted an employment rate of 5.2% which translates to 467.000 people being unemployed.
The Online School Experiment and What to Expect This Autumn
Between March and June this year, 3.5 million school aged students in Romania were kept from going to school and, for the first time ever, had to continue school online. According to a study done by the World Vision Romania Foundation, only 64% teachers have been able to teach online and 55% of teachers have had to send homework to students using their mobile phone or tablet using apps like Whatsapp or Messanger.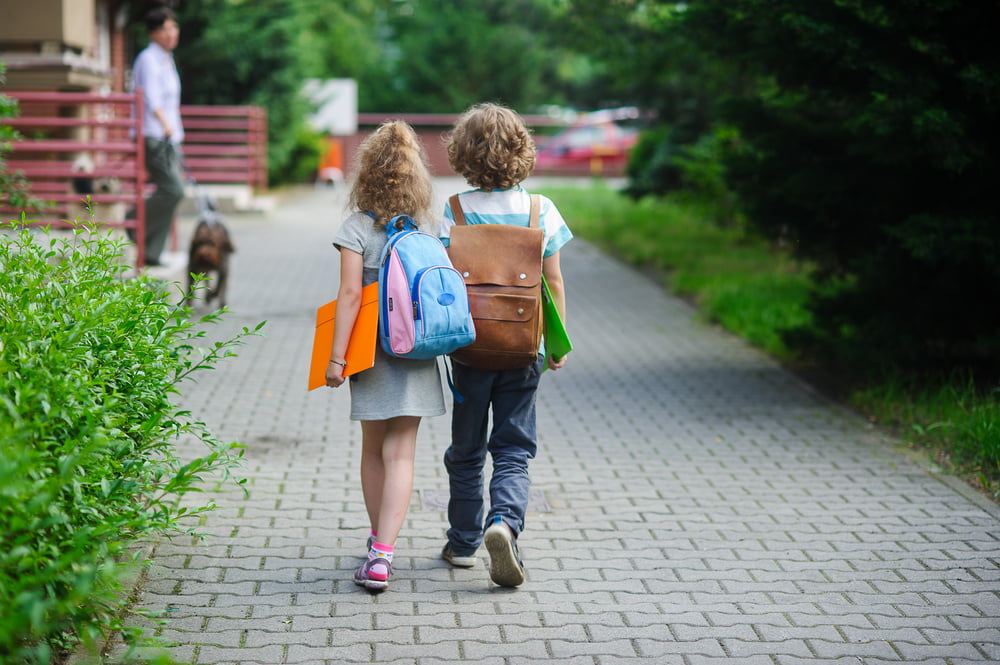 Authorities have already announced that school will begin in the classic format. In this context, the Romanian Health Ministry has issued a series of possible scenarios still under public debate. The project included protocols for cafeterias, student boarding houses, transportation and triage, mask wearing, etc. In an interview for Evenimentul Zilei, University Professor Dr. Ioan – Aurel Pop, President of the Romanian Academy, said that "digitalization is not as efficient as we all wanted it to be but it is absolutely necessary in the context we are in. I believe the difficulty is in finding a balance between the rules of the pandemic that we all have to abide by and the need for normalcy." He also raised the issue around university students sharing boarding spaces and potentially increasing the risk of infection.
Psychologists warn about the dangers of social distancing for children and adolescents
Specialists from all over the world have warned, from the very beginning of the Covid-19 crisis, about the long-term consequences that isolation can have on the adult psyche but especially on children and adolescents. In an article published the prestigious medical publication The Lancet, a team of psychologists have expressed concern – as governments around the world locked down cities, societies entered a time of drastic limitation of face-to-face human interaction. Our Payroll colleague, Camelia Ifrim, shared about how her little boy enjoyed online school – he stayed in touch with his school and colleagues, they connected daily – but, at the same time, missed "the crowds".
Ioana Vega, a phycologist working closely with children believes that "school means more to children than knowledge and academic abilities, it means being together with the other children, playing, making friends and fulfilling a basic human need – that of belonging. It also means imitation, sharing ideas, projects, fears, dreams and wishes, being seen and heard by a group of peers, finding your "tribe" day after day. From a cognitive point of view, the smaller the child, the less cognitively equipped he or she is for learning online."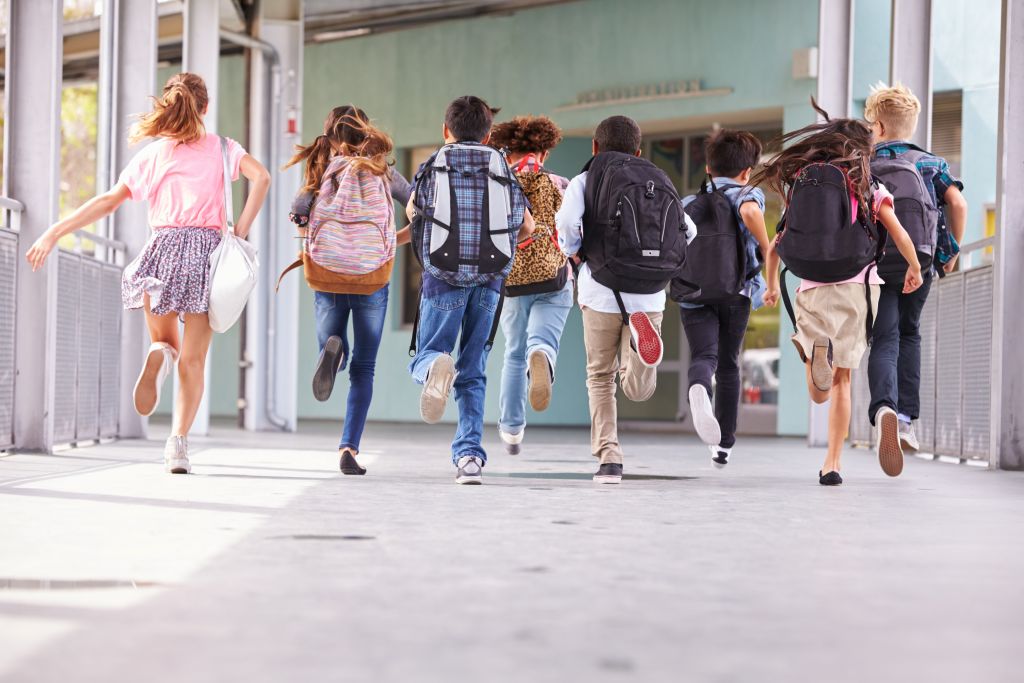 Online school and working from home – the impactul on productivity
"There was an immense pressure on parents to manage their children's intense feelings: anger, fear, frustration, depression. It was harder still since adults were already dealing with a lot. In the UK for example, a month after the closing of schools, 67% of children were already dealing with phycological adaptation difficulties (notes a study done during that time) with an increase in depression and anxiety", the phycologist added.
These consequences manifested in adults also. The same article in The Lancet shows that digital communication instruments and social networks can be useful in keeping people connected but it is still uncertain the extent to which these could replace physical contact. Presently, we know very little about the potential consequences of stress factors that come with social isolation: the disappearance of public events that used to mark the normal course of life (true rituals that held important symbolic value), economic pressure, insecurity.
Businesses are also dealing with more challenges than usual. Since March, there are many conversations around options and resources that employers can use to keep their businesses alive and protect their employees at the same time. According to a press release issued by the Romanian National Agency for Employment, European funds reaching a total value of more than 294 million euros have already been directed towards financing the furlough scheme and maintaining jobs.
According to OUG 132/ 2020 (government ordinance), among other things, the state will award 2500 RON for every employee who has worked from home for at least 15 days during the state of emergency. This is to support the acquisition of technological goods and services used when working from home.
According to a report issued by the Romanian Institute of Statistics (INS), 85% of employers with more than 10 employees working in manufacturing, construction, commerce and services used technology in performing work duties. Work from home has been regulated In Romania since 2019, through Law 81. However, in 2019, Romania had the second lowest percentage of employees able to work from home – 0.8%, right after Bulgaria's 0.5%.
Already dealing with challenges created by the pandemic and its related professional insecurities and economic instability, many parents ended up working from home once the schools were closed. Initially happy to have the opportunity to spend some time with their kids, they quickly learned how difficult it is to separate work from family life. Among children's laughter, cries, rollerblades, tiny airplanes and toys of all shapes and forms, app-facilitated business meetings became a bit of a chaos. Our Recruitment colleague, Cristina Scarlatescu, shared about how her little boy rushed into the room proudly holding a lizard in his hands while she was interviewing a candidate.
However, a study done by Colliers International showed that only 23% of respondents in 25 countries believe that their productivity has decreased while working from home and 4 in 5 employees would like to continue to work from home at least one day a week. The highest levels of focus and creativity have been reported by respondents who were able to use a dedicated room in the house as an office – a luxury that, unfortunately, few could afford. In spite of the interference of work into one's private life, work from home remains a valid option that many companies can afford and will probably continue to use as it comes with many benefits for both employers and employees.
In conclusion, we are still in the middle of a fragile and challenging time for everyone – authorities are struggling to maintain control over the number of infections and to support citizens, companies are challenged to keep going while abiding by the new rules, employees are juggling job and family responsibilities.
If schools do open this autumn, in an attempt to go back to some sort of normalcy, the impact remains to be seen. We are still to learn the available options and obligations that parents will have – probably financial contributions to cover expenses for masks, cleaning products, disinfectants, etc.
The options parents are left with
The lucky ones enjoy support from family members that can help out with taking care of the kids during work hours. This would be the ideal scenario as grandparents are typically excited to spend time with their grandkids and parents can focus on work.
Those who can't rely on family support but can afford professional help can use a good nanny service. The prices start as 1500 RON monthly, depending on daily schedule, activities, number of children, etc. and the risks are related to the fear of exposure to the Covid-19 virus.
The pandemic has forced entrepreneurs to reinvent their businesses and come up with ideas like the "Creative Envelope" where known artists and public persons have dedicated some of their time to online educational programs. The point was to keep kids busy and engaged in learning, constructive activities. This type of initiatives still require supervision though and are best done as a family activity.
In the U.S., new businesses have been created offering childcare services along with co-working spaces. In Romania, such initiatives haven't surfaced yet but could be a possibility, at least in big cities.
An idea we think could be useful is for parents to reach out to their communities and self-organize into groups that can rotate childcare responsibility.
Employers and employees are equally responsible
We are living through difficult times and both employers and employees need to adapt. We know that employing someone new is more expensive that keeping an experienced employee. Employers looking to survive need to hold on to well-performing individuals. In an attempt to learn more about how employers can support parents, we've reached out to companies and here is what we've learned:
The impact on companies increases with the number of employees, age, gender and number of employees who are parents. Regardless of the size and complexity of the company, a first step would be to try and learn what employees are dealing with and what kind of support would be possible and useful.
Before the pandemic, few companies were taking work from home seriously. Now, most of them have continued using it in different forms even after the state of emergency ended, allowing employees to work from home all the time, a few days a week, or a mix.
Authorities warn that working from an office increases the risk of getting sick and recommend a series of safety measures. At the same time, companies that have instated work from home do report a decrease in communication and process efficiency. In order to limit such issues and help teams function, we recommend clear procedures and a continuous flux of communication.
Organizing work schedule in shifts and rotations or even reducing the schedule can be a useful prevention measure – especially for employees going through financial difficulties or struggling with caring for their children.
Retention rates improve when employers demonstrate flexibility, understanding, and support. These can also help lower absenteeism and increase trust and motivation.
Some companies around the world, especially in the U.S., offer childcare services for their employees – this could be great support for employees who are parents.
In ending, here's what Alina Buzata, our BIA HR colleagues and mother of a young student starting school this year shared with us: "I believe this challenge is here to stay for maybe another 3-4 years. Some people don't follow the rules and recommendations (social distancing, wearing a mask, proper hygiene) – old habits die hard. I believe we need to care more about each other.
There are people who can work from home and others who don't have that option. Personally, I believe that attending school in person and participating online should both be options available to parents. School is essential but not necessarily in the classrooms. Parents should be able to choose.
I don't feel that my freedom is taken away because I am asked to wear a mask. But I do believe that I should be given the right to decide what is best for my child. This is a good time to change things that aren't working well in the education system. Given the choice, I would opt for shorter classes, more optional study subjects, and individual study time in the current context."
Sources:
https://worldvision.ro/2020/08/04/studiu-world-vision-romania-viata-copiilor-din-rural-in-pandemie-40-dintre-parinti-nu-au-reusit-sa-asigure-alimentele-si-produsele-de-baza-doar-60-dintre-elevi-au-facut-scoala-online/
https://www.cnbc.com/2020/07/20/only-32-percent-of-employers-have-plans-for-child-care-amid-partial-school-reopenings.html
https://www.forbes.ro/pandemia-distrus-echilibrul-dintre-munca-si-viata-personala-161789
https://www.digitalhrtech.com/absenteeism/
http://www.mmuncii.ro/j33/images/Date_lunare/Somaj_rata_062020.pdf
https://insse.ro/cms/sites/default/files/com_presa/com_pdf/somaj_bim_iun20r.pdf
http://appsso.eurostat.ec.europa.eu/nui/submitViewTableAction.do
https://start-up.ro/plicul-creativ-kitul-educativ-pentru-copii-ca-parintii-sa-aiba-liniste-vara/
https://insse.ro/cms/sites/default/files/com_presa/com_pdf/sistemul_educational_2020_r.pdf
https://evz.ro/noul-an-scolar-digitalizat-academicianul-ioan-aurel-pop-argumente-pro-si-contra.html