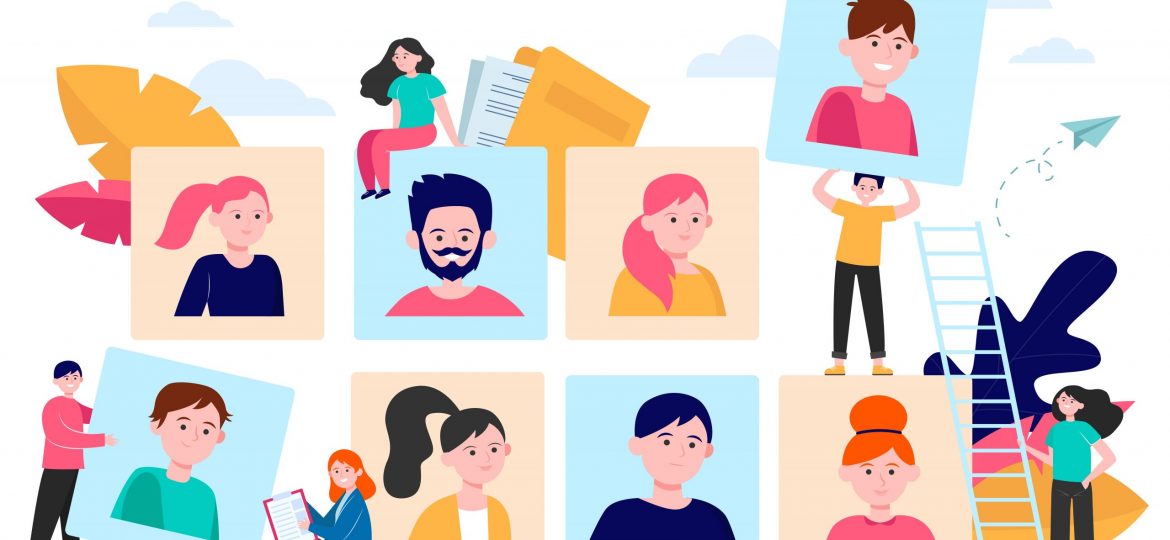 We have changed ourselves a lot both professionally and personally in the last year. Remote work has brought with it a less common style of work, in which the boundaries between work and personal life are no longer well defined, in which we have more roles and try to better balance the calls and tasks, children's online sessions, and home-specific activities.

And each of us reacted differently during this challenging period, which inevitably impacted our emotional mood. Some of us were opened to this transition to remote work, for others it was more difficult. And it's normal. We as humans tend to resist change and it's difficult to move from office meetings, where work was easily combined with social relationships, to online meetings that were not common in our business.


Wellbeing, the activity for which we have found the most creative solutions at the office before the pandemic, was the most affected during this period. According to a Harvard Business Review study, factors that have affected employee wellbeing over the past year include mental health decline (50% of respondents said they were emotionally affected during this period), increased work demands (26%), isolation, and lack of connection (20%), home-life struggles (13%), disengagement from work (10%), lack of leader support (8%), job security concerns (8%).
More than half of employees said they felt lonely while working from home, according to a survey by Blind, the app that takes the pulse of professional communities.
Lonely employees are less satisfied with their jobs and were more likely to quit their current position within the next six months, according to BetterUp, a mobile-based coaching platform.
For BIA HR it mattered a lot that during this period we have a dedicated wellbeing team, formed by Georgiana Mirică – HR Consultant and Bianca Matei – HR Consultant, who worked hard to adapt wellbeing activities and ensure emotional balance and team harmony.
Even though maybe at the beginning some of us were reluctant towards the new activities, gradually all of us started to love them and even await them. These activities are a point of connection and a way to escape and relax in the days when the agenda is too busy with office activities, but also with family and domestic activities.
Let's find out together how we connect as a team every week, exploring opportunities we probably wouldn't have been so aware of two years ago.
What are the wellbeing activities that the BIA team enjoys every week?

We enjoy every week the following activities through which we try to recreate office life:
Tuesday Coffee – every Tuesday we have virtual coffee together and discuss job-related topics and extra-job topics.
Happy Hour – every Friday we have online social meetings, free discussions, and occasionally, with well-defined topics – excluding work. We encourage relaxation and topics of interest to all colleagues, such as movies, books, children, pets, etc.
Among the most important topics was a museum presentation given by Cristian Gheorghe – trainer passionate about history and art – "Bucharest revealed in 3 weekends/museums, houses and histories". That's how we have learned that the awning is also an archway above the entrance door to the beautiful houses in old Bucharest. Some colleagues also went to visit different houses and museums after this online meeting.
One Friday we decided to get to know each other better and each of us talked about his passions outside the job. Another Friday we talked about e-mail communication and we played a little with certain words. We completed a Myers-Briggs personality test and then we had fun together on the differences.
We cook together – The recipe is proposed by the chef of the week, he discusses it with the team responsible for the wellbeing activities, and after that, he proposes it to the team. We tried to approach recipes that are accessible to even the least skilled in the kitchen. For example, our colleague George Georgescu, Business Development Manager, taught us his magic recipe for spinning pancakes, and Mariana Vaida, General Manager, revealed to us the mysteries of the much-loved cheese pie (which usually disappears immediately from the round table of office goodies).
I have learned that I don't have the right oven for meringues, I have a classic gas oven. And that I need a mixer and a food processor. After beating the egg whites with the aim (I recommend to all those who want to keep their arms in shape, it is much more effective than if you went to the gym), I put the meringues in the oven, I answered some e-mails- and the fire in the oven went out. I restarted it, I set the oven to higher heat, and my meringues burned! But it was a lesson for the second time to let them bake as long as they should. Bianca Matei – HR Consultant
How did you choose these activities? Did the feedback of colleagues also matter?
In the beginning, we came up with proposals and we started to organize various testing activities. Along the way, we adapted them according to the constant feedback received from colleagues.
How did you adapt wellbeing activities in 2020-2021?
Before the pandemic, we had mostly offline actions, which we were happy with. The pandemic determined us to move into the online environment and adapt to it. Some of us were opened to this transition, for others it was more difficult. As humans, we tend to resist change and it's difficult to move from discussions and office meetings where we matched work with social relationships, to online meetings that were not common in our business. Slowly, though, everyone adapted.
Social contact with people is very important and I have learned that solutions can be found in everyday tasks and emotions can be felt even from a distance. Georgiana Mirică, HR Consultant.
What are those indicators that tell you that you are doing well what you are doing?
The feedback of the team, the participation in actions, the support we receive both from the management and from the colleagues.
What are the future plans in this increasingly important area for people's emotional health? Is it something you think would be nice to have to adopt in the BIA HR team?
Throughout this period, we have tried to bring up issues related to health. Also, the management team constantly showed its support and involvement in any problem, so that the team feels the spirit of unity and helps each other in difficult times.
For the future, we are considering the benefit of therapy sessions with psychologists, stress management, and resilience courses for those who want to. We also aim to involve each member of the team to get out of the comfort zone and do interesting things. 
Do you have certain wellbeing models that you are inspired by or admire?
Each company has its own model of wellbeing activities that is beneficial and welcome for each team. In our team, we were inspired by our habits, which we had before the pandemic, but also by the wishes of colleagues.
How is the wellbeing area seen in the partner companies?
HR managers are more aware of the importance of interaction, communication, and relationships between employees. Everyone tries their own methods to keep the teams close so that interpersonal relationships are not lost.

What would you recommend an HR Manager to do in the wellbeing area?
Stay close to his team, but also identify its needs. Find the best solutions in order to solve each observed need.
What was the feedback of colleagues for the wellbeing activities?
Right at the beginning of January, we sent a feedback form on the wellbeing activities, and most of the colleagues were open and enthusiastic about these activities, wanting to continue with them in the slightly modified version.
Here are our colleagues' feedback:
"I am happy to participate in these actions because I really miss my colleagues. I want these actions to always be organized during telework."
"I am happy when wellbeing time is approaching when we are going to organize a wellbeing action (some of them are also happy with my child). That's when I meet my colleagues. Such actions must continue, it helps us remember that we are part of a team and motivates us because we are part of a beautiful team."
 "Yes, wellbeing activities must continue, they keep us together as possible."
Along with the evaluation process of the company's employees, in April, there is also an evaluation of the wellbeing activities. So, in the middle of May, we will have feedback on these activities again.
The last year has had an impact on each of us, the current context has inevitably led to increased feelings of loneliness. The continuous use of technology and a fast–paced work environment often bring more stress, decreased engagement to work, lower productivity, and thus lower retention.
To diminish all these effects, it is important to provide virtual connection opportunities. Have a dedicated team to plan and organize wellbeing activities and brave managers who do not hesitate to tell the challenges they have faced in the last year and get involved in social activities, talking about their passions.
Sources:
https://hbr.org/2021/02/what-covid-19-has-done-to-our-well-being-in-12-charts
https://www.benefitnews.com/news/wfh-loneliness-is-the-latest-virtual-challenge-for-employers
Read also:
The benefits of outsourcing payroll and personnel management activities