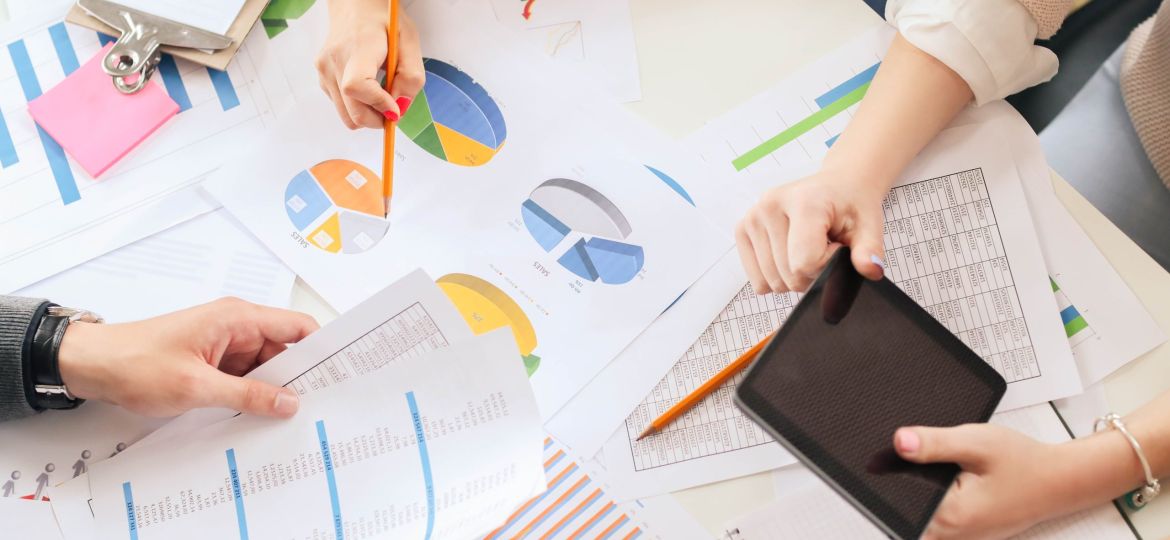 In the last month, you may have gone through a lot of emotions and wondered what the labor market will look like in the current political and military context. How the candidates will react, but also what you could do better to support them at a time when they feel overwhelmed by the external situation. Maybe during this period, you got involved with your team to help the Ukrainians or even create jobs for them. We talked with Andreea Dumitrescu, BIA HR Senior Recruitment Manager, and Cristina Scărlătescu, BIA HR Recruitment Manager, about the labor market situation in the current context, but also about what you should take into account for hiring Ukrainian citizens.
Over 38,000 new jobs have been published in the last month on one of the largest job platforms in Romania, 13% more than in the previous period. At the same time, the number of jobs published in the last four weeks is 62% higher than in the same period last year, data that can only keep us optimistic in this period when, inevitably, our emotional state is impacted by the situation in Ukraine. 
The emotional state felt at the interview. How you pay attention to IT
"Candidates are more careful about change during this period. They are better informed about the potential employer. The fear is not to be left without a job", says Andreea Dumitrescu. We pay attention to their emotional state, that's why we try to create a pleasant atmosphere during the interview, the discussion is open, we try to find out what the candidates' fears are and to help them with answers", adds Andreea.
INTEREST IN JOBS HAS INCREASED. WHAT PREFERENCES DO CANDIDATES HAVE?
Candidates want stable jobs and are open to both office and hybrid jobs. Andreea Dumitrescu, Senior Recruitment Manager at BIA HR, says she has met candidates who, after 2 years of remote work, want a job where they can go to the office every day, interact with colleagues, but there are also candidates who want to continue remotely because they have formed a work style and they want to continue to enjoy comfort. Interest in jobs remains high in this period. The name of the employing company still attracts, as well as the perspective of professional development.
How to reach the right candidates
"Like last year, direct search is one of the methods that worked successfully and with which we completed projects. The interviews are still conducted online and this aspect is considered by the candidates a positive experience, from the perspective of the time allotted to commute and participate in an interview ", says Andreea Dumitrescu. "Candidates employed in some projects are people over 45 years old and I am very happy about that," adds the manager.
Expectations taking into account the candidates, but also the political and military situation
"I think that regardless of the political situation, the pandemics, or the economic situation, there are and will be people who want a career change or who are looking for a job. There are aspects that motivate the candidates to be active: a higher salary, the flexibility of the work schedule, a pleasant working environment ", mentions Andreea Dumitrescu.
What legal issues should you know about hiring Ukrainians?
The Romanian state provides a legislative framework that makes it easier to employ Ukrainian citizens.
Thus, according to the Emergency Ordinance, 20/2022 of 07.03.2022 published in the Official Gazette no. 231 of 08.03.2022, regarding the amendment and completion of some normative acts, as well as for the establishment of some measures of support and humanitarian assistance, the citizens of Ukraine have the right to stay în Romania for work purposes according to the Government Emergency Ordinance no. 194/2002 on the regime of foreigners in Romania, without the obligation to get a long-stay visa for employment. The Ordinance also extends the right to stay for work without the obligation to get a long-stay visa for employment.
The employment of Ukrainian nationals, who come from the armed conflict zone in Ukraine, who do not have the documents proving the professional qualification or work experience required for employment, can be achieved for a period of 12 months with the possibility of extension with periods of 6 months, for a maximum of one year, based on the declaration on their own responsibility that they meet the conditions of professional qualification and do not have a criminal record that is incompatible with the activity they carry out or will carry out in Romania.
These provisions do not apply to Ukrainian citizens wishing to access or practice in Romania, the professions of doctor, dentist, pharmacist, general nurse, midwife, veterinarian, and architect or one of the professions provided in Annexes no. 2,4,8 of the Law no. 200/2004 on the recognition of regulated professions in Romania.
By Order no. 301 of 09.03.2022, published in the Official Gazette no. 240 of 10.03.2022, the Procedure for the employment of Ukrainian citizens coming from the armed conflict zone in Ukraine was approved and the model of the declaration of one's own responsibility that can be used for the employment of Ukrainian citizens was established.
WHAT TYPE OF JOBS CAN YOU OFFER TO UKRAINIANS?
Theoretically, you have a legal framework that makes it easier to hire Ukrainians. But practically you are facing certain problems and you need to adapt your decisions according to the professional experience of Ukrainians and the specifics of your business.
"It is important to talk to every Ukrainian eager to get hired, to see what experience he has and what job would suit him," says Cristina Scărlătescu, BIA HR Recruitment Manager.
"There are Ukrainians with extensive experience in a certain field who need to be assigned to higher positions. But there are also situations in which their employment is difficult for positions that require the application of Romanian legislation, review of procedures, presentations, and knowledge of the Romanian language. In this case, I recommend hiring Ukrainians for positions in the call center, where they can work on projects that require the Ukrainian language. They can also be suitable for operational positions in retail ", adds Cristina.
A similar analysis is available at https://www.icmpd.org/ – International Center for Migration Policy Development. 
Employers in a number of EU Member States remain optimistic about the absorption capacities of their labor markets, announcing that they can easily accommodate them. Indeed, labor shortages mean there may be more opportunities – but most likely not everyone will enter the labor market so easily. In addition to language challenges, Ukrainian refugees are mostly women, children, and the elderly, which means that a significant proportion of newcomers may not have been active in the Ukrainian labor market or in the EU. And for caregivers, child and elderly care may be a precondition for employment. Vulnerable refugees will need long-term support.
The question remains whether the profiles of potential workers will match the available positions. The labor market is facing a large shortage of workers with specific skills. Although it may be relatively easy to hire lower-skilled workers in the labor market, those with higher qualifications may find difficulties or discriminations.
The good part is the mobility of Ukrainians in Europe.  According to a 2018 survey, one-quarter of Ukrainians reported that they or a family member had previously worked abroad temporarily. Some now leaving Ukraine have networks in particular EU countries and are moving there to join them. Such networks are a critical source of help, but additional support will surely be needed – even more so for those with limited social capital to help them settle in.
WHAT IS THE ROLE OF HR IN THE CURRENT CONTEXT?
Regardless of the situation you are in, if you have hired Ukrainians, you are going to do this or there are certain factors for which you are currently postponing their employment, it's important to pay attention to people during this period. Your team, your candidates, your new colleagues. Here's a good approach:
Announce the right jobs for Ukrainians
Identify the positions where Ukrainians would fit in your company and announce the jobs available on the company's website or on the job platforms. Use a translator who can help you create job postings in Ukrainian and make sure they have an empathetic tone, with an emphasis on the ability for people to learn and be trained in the workplace. In interviews,  ask for the support of a translator to communicate effectively and reduce the emotions of Ukrainian candidates.
Ofer empathy
Inform colleagues about the support the company provides. Messages should reflect a culture of compassion and emphasize that you are a team and together you can provide support.
You can get involved in a humanitarian campaign together. You can ask for guidance from employees who are familiar with the needs of Ukrainians to guide donations. Such action can unite you as a team, make the connection between departments stronger, create a workplace, and combat the feeling of despair through action.
Create a psychologically safe environment
Encouraging conversations at work about the current political and military situation can strengthen the company's culture and give people confidence. Start by setting some rules:
Remind colleagues of the organization's anti-discrimination policies.

Ask for mutual respect. Employees who disagree with the rest of the group should not be labeled or discriminated against.

Encourage colleagues to listen and reflect on understanding the positions of other colleagues.

Remember the common values ​​that should guide conversations.

Provide guidance to people to recognize the emotional state of colleagues
A few psychological counseling sessions for colleagues or team leaders will help a lot to be able to provide support during this time.
This way they will know how to notice changes that are not typical for a person in terms of behavior or mood. Decreased performance, delays at work, social withdrawal, irritability, and difficulty concentrating can be signs that a colleague is affected by the current situation. The most appropriate approach for a manager in this situation is to emphasize that he cares and to guide his colleague to psychological counseling.
Provide managerial support and flexibility
Remind managers to talk to their teams and be aware that this conflict can affect people emotionally. It is important for managers to be flexible with work tasks and deadlines and to ask colleagues about any need for additional assistance. Especially for employees with friends or family in the affected area, acknowledge their need to put personal or family needs first and support them in doing so.
Managers should be encouraged to listen and empathize with team members directly affected by the conflict and mention the company and community resources that are available for support.
Your mission at this time is to monitor the situation and to adjust the support provided to the team and the community, applying the basic principles of human resources. "It's time for HR -high to be human… to consider "H" in "HR", let's talk to the people on our teams and listen to them", says Cary Cooper, Professor of Organizational Psychology and Health at Alliance Manchester Business. 
Sources:
https://www.shrm.org/resourcesandtools/hr-topics/global-hr/pages/war-in-ukraine-how-business-leaders-can-support-employees-affected-by-the-crisis.aspx
https://www.peoplemanagement.co.uk/news/articles/ukraine-conflict-how-can-hr-help#gref
https://www.icmpd.org/blog/2022/integration-of-ukrainian-refugees-the-road-ahead