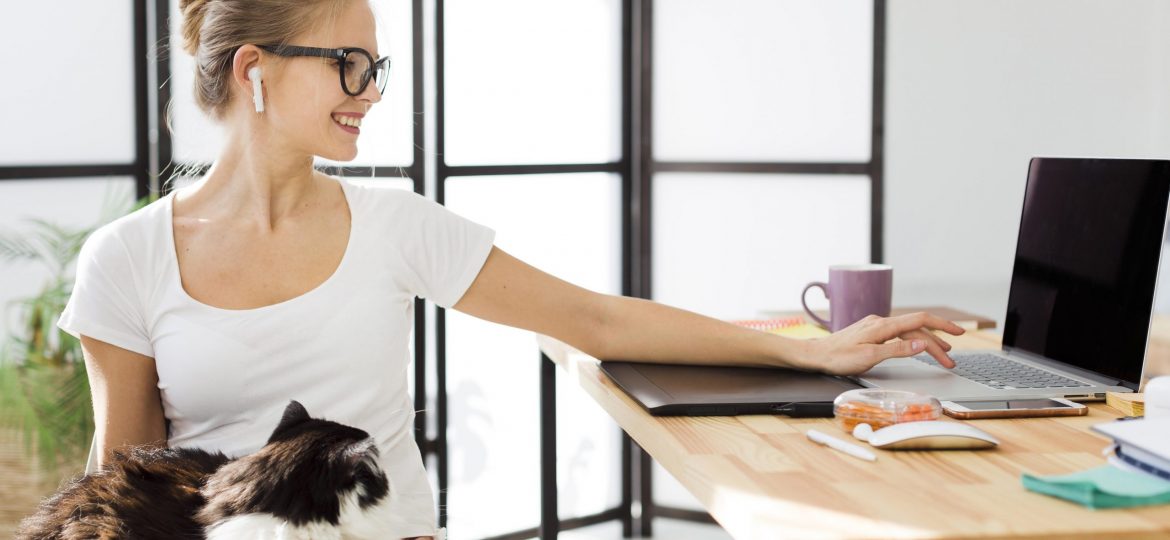 Maybe one of the biggest achievements of this period with economic, social, and emotional challenges is the confidence that we have gained in our teammates.

We saw that remote work works, that our colleagues can get results without being physically at the office. Of course, it is not the best way to work, but it is desirable even after the medical context calms down. And it is expected to have colleagues who will want to adopt the hybrid style, to work from home, but also to come to the office a few days a week. Other colleagues will prefer to work from home for a long time.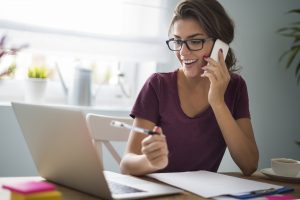 The hybrid work style is also the version announced by large companies such as Google and Apple.
Google CEO, Sundar Pichai, has announced that Google will launch a pilot program for hybrid work this year, in which some employees will work from the company's offices at least three days a week and from home or elsewhere for the rest of the week. Apple CEO Tim Cook says "There are some things that actually work really well virtually", but he is open to a hybrid work environment: "Working remotely is "not like being together physically", added Cook. 

In fact, the hybrid work style is the favorite of employees who don't want to return to the program 9-17.00, from Monday to Friday, but also they don't want to continue working full-time remotely, according to a study conducted by Microsoft on a sample of 31,000 people from 31 countries. Employees want the best of both worlds: 73% of them want to continue to enjoy flexible remote work options, while over 65% want to spend more time with their teams.

In this context, you have to face a new challenge: how do I bring together colleagues with different work styles and even different work schedules?
Identify the problems 
One of the best exercises is to think about how the hybrid work style will be perceived by colleagues. For example, there could be a "We versus They" current, similar to the phenomenon of having a head office and branches. There may be the same coordination issues that are common to geographically distributed teams. But there are also new challenges, says Linda Hill, a professor at Harvard Business School and co-author of Being the Boss: The 3 Imperatives for Becoming a Great Leader. Working during a global pandemic book.
For example, working under the shadow of a global pandemic adds another "layer" of stress and complexity. That is why it is essential to manage the situation with a lot of compassion and to ask yourself "What is the experience of my employees at work and how can I help them feel better in the style of work adopted, offering them in at the same time the freedom to be their own managers? "
Here are some tips to make the hybrid work style work for your team.
Show empathy for the particular situations of your colleagues
The first step is to understand the different needs of the people on your team. There are colleagues who can stay focused more easily when working from home, but they also need to come to the office for socializing, for important meetings. There are also colleagues who may have health problems or colleagues whose children are still studying online (and the little ones need support or they have a shorter schedule at school/kindergarten).


Find the most appropriate form of communication, based on feedback
After the experience of online and offline meetings, but also after the experience of meetings with social distancing at the office, colleagues can tell you what works best for the team. It is also important to talk to them about office conditions (meeting rooms, available technology) so that they can make informed decisions.

Establish with the team members how and when you will communicate, who needs to be in which meetings, and who needs to be in on which decisions. It is important to reach an agreement on the rules of communication, to define the communication channel for different working situations, and creating realistic expectations both for hybrid working people, but also for remote working people.
Talk about the structure of the work program
People who work remotely may want more flexibility and freedom to make their schedule according to personal life needs, and people in the office may want more structure. Your goal is to bring people together, supporting managers, but also colleagues to identify, note, and make public the hours when they are available so that expectations are realistic. Make sure that all meetings are recorded in order to give employees the freedom to work asynchronously.
Advocate for online communication that includes remote colleagues
Colleagues who work from the office may be tempted to make offline decisions with other colleagues who are also physically present. This situation could lead to dissatisfaction in the team from colleagues working from home. But to encourage an inclusive environment, this mindset needs to shift. Remind your office-based staff to use the agreed communication channels for all work-related conversations rather than doing this during coffee breaks or than hold 'water cooler' discussions. Encourage the use of video conferencing rooms to make teams work better.
Set priorities so that people have flexibility
It's important to encourage managers to have weekly online meetings with team members to highlight the urgent tasks that need to be done during a week, but also the tasks that would be "nice to have if workers have discretionary time. Setting the priorities allows people to know how to organize their program and there will be fewer situations of lack of coordination between hybrid colleagues and remote colleagues.
Set performance indicators

Your colleagues need to know how their work is measured, the KPIs that show that they have achieved their goals. These performance indicators should also be included in the job description. This way, people will know what to look out for when working, without the stress of doing it from the office or from home.
Provide support through one-on-one meetings. Increase their frequency if it's necessary
People who work from home may see the world differently, as may those who work from the office and have to deal with long-distance communication. That's why the feedback of colleagues matters more and more to make things work.
It's all the more important that in this period with many changes you keep people close, by setting more frequent meetings than in a normal period. Your mission is to constantly check the mood of your colleagues, to find out their particular situations and their concerns. Allow equal time both for face-to-face discussions with those colleagues who come to the office, and for one-on-one online meetings so that people feel appreciated and included.


Emphasize the role of each teammate
It may be difficult to do this when you have hundreds of employees on your team, but you can encourage direct managers to show colleagues the company's goal and how each colleague can contribute, through his or her role and results, to that goal. It is important for people to have an overview of the company's plans, to understand how important they are in carrying out these plans so that they also have the desire to get involved.
Set up informal meetings
Informal team meetings such as Happy Fridays or team buildings are not currently possible, but in a context with many challenges, your team's good mood is also needed. And we can find ways to have fun at a distance, through one-to-one online meetings between colleagues so that they have the opportunity to get to know each other and even improve their mood. The online meetings can be set randomly via the Slack application or other internal communication tools. Also on the internal communication channels, you can create various groups that mimic life in the office, such as Morning Coffee, Happy Friday, lunch break.
You can also create informal online lunch meetings so that people can cook at the same time and tell stories as they did when they ate together at the office. Include in the online agenda, when possible, meetings where people can talk about the books they have read, about their children, or about their favorite movies, and make sure that these events are open to everyone on the team, no matter where they are. work.
Employee expectations are changing faster than in other years and we need to keep up with these changes. The HR and management team should be the first to embrace change, through a broader vision of productivity and openness to find with each colleague the right style of work, adapted to his story.
Sources:
https://www.hays.com.au/blog/insights/7-ways-to-manage-a-hybrid-team-in-an-inclusive-way
https://hbr.org/2020/10/how-to-manage-a-hybrid-team
https://www.microsoft.com/en-us/worklab/work-trend-index/hybrid-work
https://www.hrdive.com/news/google-to-open-offices-in-september-2021-pilot-hybrid-work-model/592663/
https://www.businessinsider.com/silicon-valley-future-of-work-port-coronavirus-apple-amazon-facebook-2020-10