Last week was all about online events. Among other things, the BIA HR consultancy team organized a first webinar dedicated to all those interested in the incentives offered by the Romanian authorities to companies returning to the office. With most restrictions imposed to the covid-19 pandemic being lifted, many employers had to or chose to reopen their offices.
The webinar held on July 16 brought participants together with BIA HR consultants – experts in labor law with more than 10 years of experience: Cornel Anghel – Outsourcing Manager, Ioana Dobre – Consultancy Manager, Silvia Manolache – Senior Outsourcing Manager and Camelia Ifrim – Senior Payroll Consultant.
The event was moderated by George Georgescu, HR Business Development Manager for BIA HR, and allowed for lengthy discussions around incentives and their conditions according to OUG 92/2020 and Law 76/2002 concerning unemployment insurance system and labor force stimulation.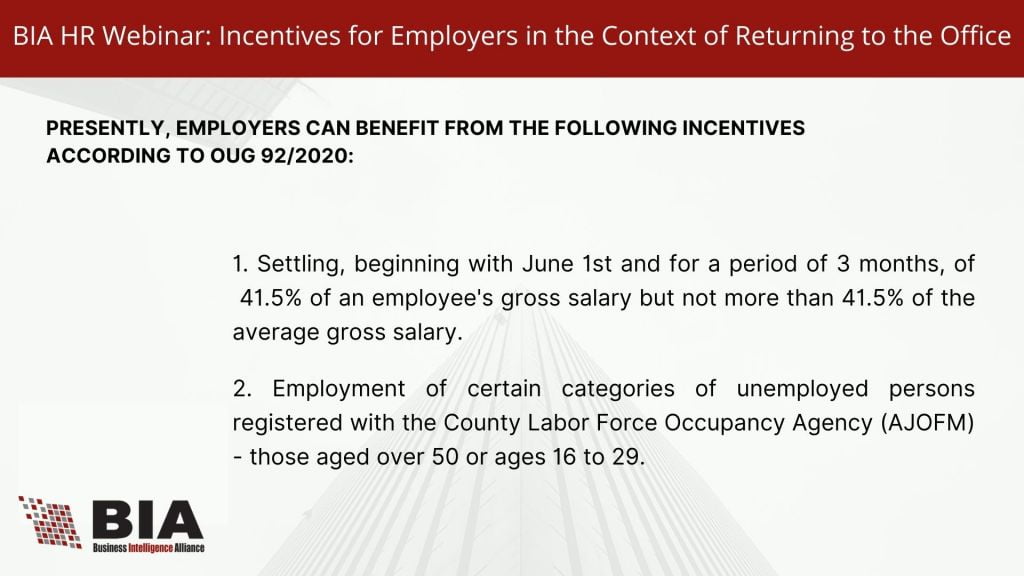 Participants learned more about how the accessing process and related obligations that come with benefiting from these incentives and took the opportunity to ask questions and discuss specific situations with the BIA HR experts.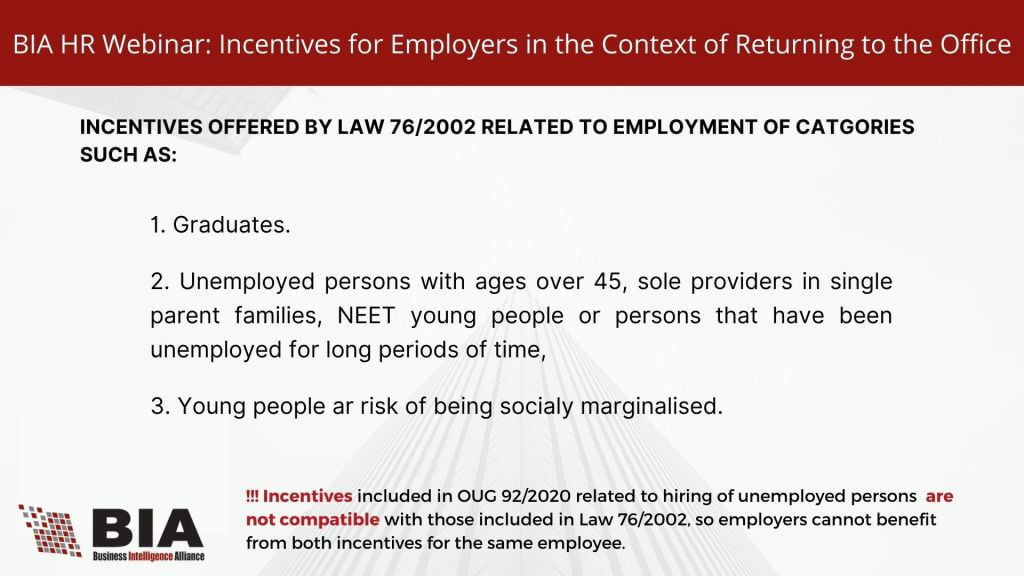 If you would like to stay on top of the latest legislative developments, we recommend our BIA HR legal newsletter.