"My name is Iulia, I am 34 years old and I lost my job at the beginning of March. I have a 5-year-old daughter and my husband's employment contract is suspended for technical unemployment. I have been living on debt for 2 months now. I'm looking for a job."
"I'm Stefan and I did seasonal work in Spain. After being left without a contract, I returned to the country and, due to the state of emergency, I did not find any collaboration. The savings are running out and I ended up living on my father's pension. "
"I'm Adrian and I left my job in a corporation with the idea of starting a business on my own in tourism. The pandemic has brought down my lead and now I am in a position where I have been looking for a job for more than a month, but without anything materializing. "
These are some of the messages that have reached us in the agency. What do Iulia, Stefan and Adrian have in common? The hope that they will find that job in which to become useful and be rewarded for their efforts.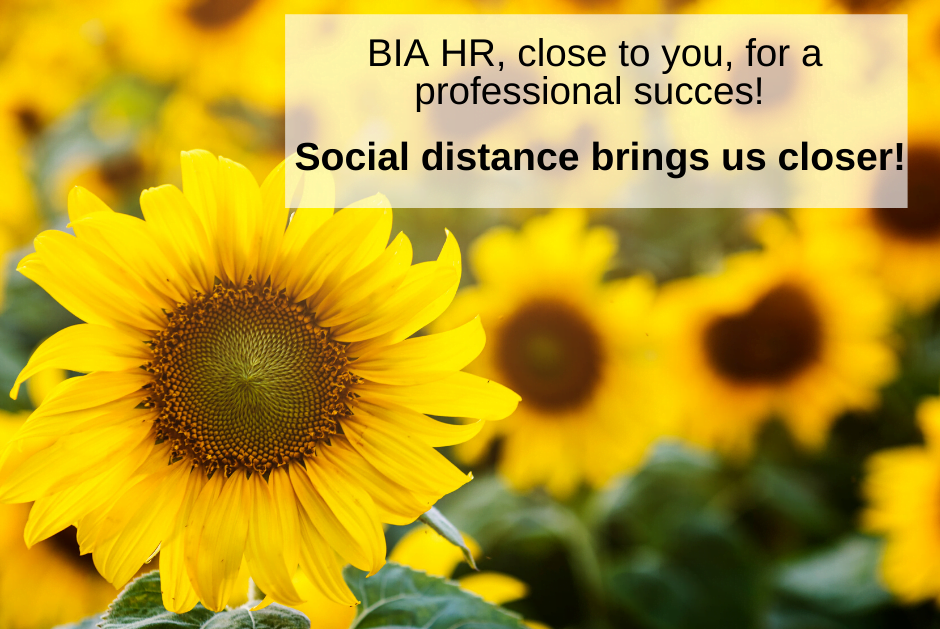 The current context generated by COVID 19 has had a significant impact on both employers and employees, in both cases requiring rapid adaptation to change. The employees felt a huge pressure in the last 2 months, the main reasons being related to the measures that the companies had to take: reductions in salaries or reduction of work schedule, technical unemployment or restructuring.
During this period, many people lost their jobs or risk losing them. On the other hand, there are people who aspire to a better job. Perhaps more than ever, they want a job that will bring them security, which is understandable, given the unexpected transformation that the entire labour market has gone through.
In the days of social distancing, BIA HR gets involved and meets those who need support in finding a job. Write us a message at recrutare@bia.ro and one of the recruitment consultants of BIA HR will contact you to schedule a free online consulting session. During the meeting, the consultant will analyse your experience and professional objectives, competencies and abilities; you will also be offered tips to enjoy a professional success soon (providing feedback on your CV, choosing the right channel to apply, how to prepare for an interview, etc.).
You come with the questions, and we provide you with our experience!